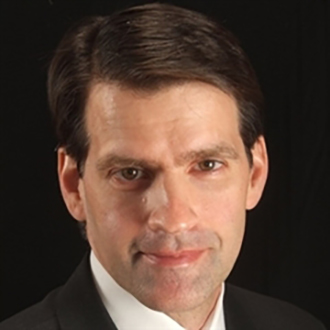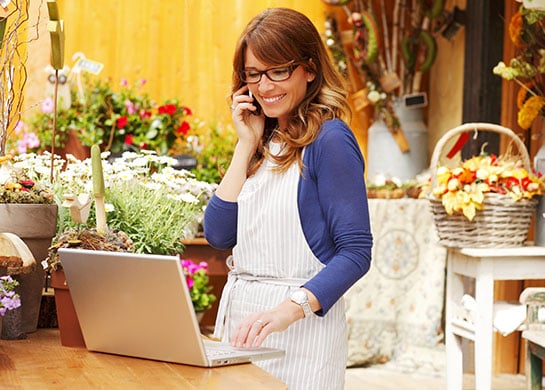 This post was co-authored by Pat True and Susan Griffin.
---
It's still too early to tell how many small businesses will survive the events of 2020 and 2021. A recent study of small firms by McKinsey and Company estimated that as many as 1.5 million of the 31 million small businesses could fail as a result of the pandemic and the ensuing economic challenges.
A Price Waterhouse study of bankruptcy activity in the broader business sectors provides an insight to the industries that have been most severely impacted. Of the bankruptcies in 2020, where total obligations exceeded $10 million, the retail and consumer sector led the way, followed by energy and real estate.
The graphic below only covers larger businesses, of which there are about 21,000 in the US. While it provides some insight into overall conditions of business failure, it will be much harder to calculate how many small businesses cease operations.
Of the 31 million small businesses, only about 6 million are employer firms. We may never know how many non-employer firms close up shop, as many of them will simply stop operating and move on to another venture in the post-pandemic economy.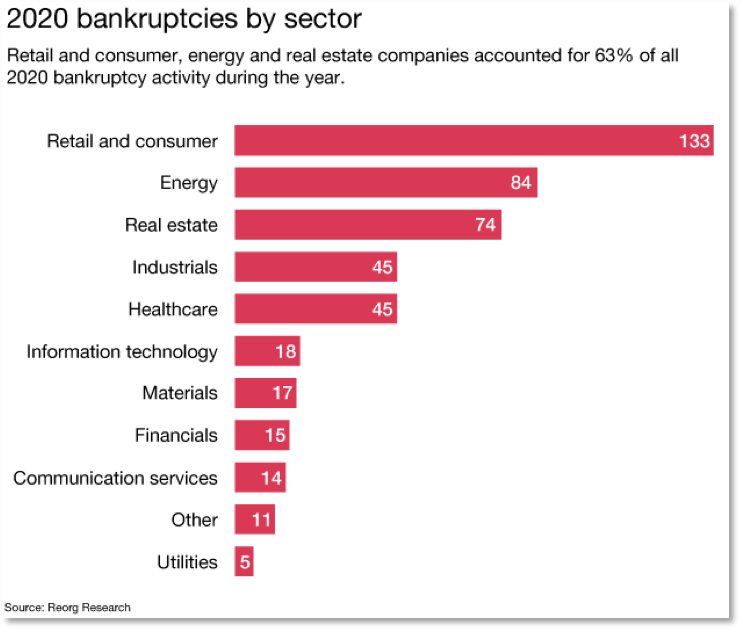 Rethinking Small Business Success
While lack of revenue is a key issue for small business owners, they're also suffering from other challenges related to running their businesses, particularly the lack of time and guidance. Business owners are heads-down trying to meet guidelines and restrictions around doing business with the public or reaching customers remotely that they have to address their own operational needs after business hours.
Community banks and credit unions need to look for ways to better serve relationships whether through anytime/anywhere access to accounts and cash flow management tools or through digital advisory services. After all, human relationships and personalized service are the key advantages and values of banking with a community-based banks and credit unions.
A recent 2021 Doblin/Deloitte study provides a window into the strategy of how financial institutions can more effectively engage small and medium-sized businesses moving forward. One of the most important aspects of the study is its outline on five key ways that financial service firms can more effectively "show-up" for their business clients in a post-pandemic economy.
According to Deloitte, the five ways banks and credit unions can show up for their business clients post-pandemic are:
Show me that you know me.
Help me save time.
Guide me with expertise.
Prepare me for the unexpected.
Share my values.
This arms us with fresh perspectives on how business owners recognize the role they play in relation to their banking partners.
In fact, 62% of small businesses were most interested in gaining access to financial advice from their financial institutions. That's probably more closely aligned with small businesses looking to community banks and credit unions than it is for reliance on large national financial institutions. The study further explored five activities these institutions could engage in to better serve the small business marketplace: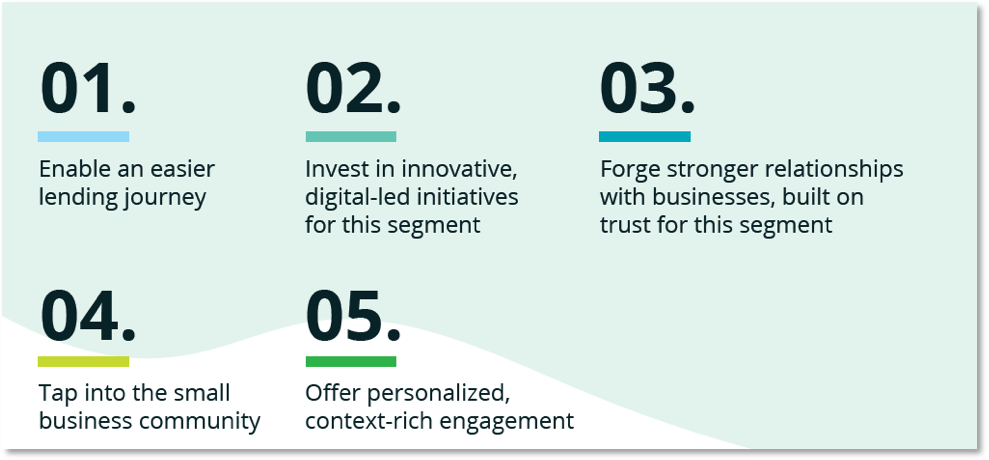 Most of these have been priorities for community banks and credit unions in recent years. For others, the pandemic has sped up the timeline for moving toward a digital strategy and delivery channel of all banking services.
There's a clear sense that the events of 2020 and 2021 will forever shape the delivery of financial services as well as the expectations of business owners. But community financial institutions are perfectly positioned to help their local businesses recover with digital solutions that keep people at the heart of banks' and credit unions' digital efforts.
---
Sources: