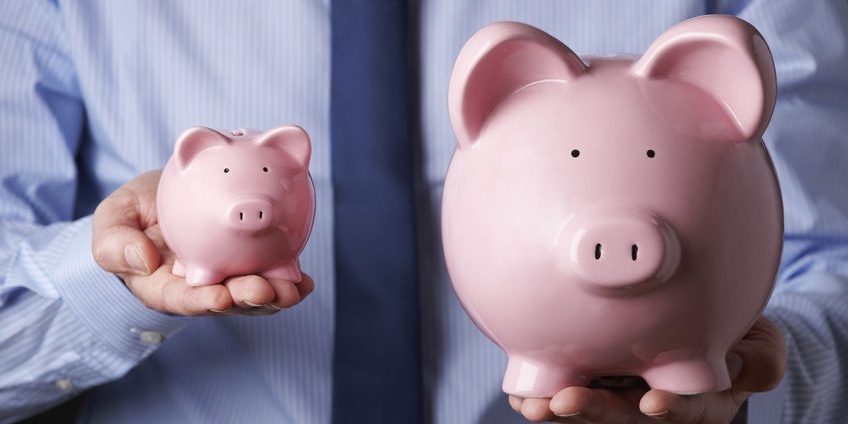 The small-to-midsize business (SMB) lending market has grown considerably over the past year, and many industry analysts believe this trend will continue through 2018. A growth rate of over 18% is predicted! So where is the potential growth coming from and why does it matter?
SMB Optimism and Loan Growth
The predicted growth in the SMB market is most likely due to the optimism experienced by small businesses following the presidential election. The National Federation of Independent Businesses has measured SMB optimism at historically high levels over the past six months.
That optimism is also reflected in the statistics we see from surveys of middle market and large market businesses. It is hoped that easements in credit standards at lending institutions will continue as they have since 2011, and the economy will begin to trend upward with the passing of tax and trade reform.
If the reforms promised by the new administration come to fruition, lenders can assume that small businesses will be looking to expand. This will result in a need for capital, and trigger a large demand for loans.
SMBs are Net Deposit Generators
There is another reason why financial institutions (FIs) should take a closer look at their small business customers and work to become their primary FI. According to a recent article published on Cornerstone Advisors' GonzoBanker site, many small businesses don't borrow money because they tend to manage a positive cash flow position. Also, unless they're seeking to grow the business, they are naturally debt averse.
As a result, Gonzo states that these small businesses "are a net deposit generator to the tune of $2 of deposits for every $1 of loans." It's also safe to assume that these businesses are more than creditworthy and would reach out to their trusted primary FI for credit, based on their characteristically conservative approach to business.
What do SMBs Want from a Lender?
You have to determine and understand what is important to your small business customers. Studies show that small business borrowers want:
A community connection - Small businesses are more loyal to community-based FIs than they are to regional and large banks. This is understandable, as community-based FIs are locally focused and typically contribute more to the community than their larger counterparts. In a recent small business credit study conducted by the twelve Federal Reserve banks, community-based FIs (banks and credit unions combined) surpassed the larger banks and online lenders in lender satisfaction by nearly 20 points.
A modern borrowing experience - However, the Fed study also showed that traditional lenders rated poorly on loan origination processes due to the difficulty and longer wait times their customers experience. The fintechs that make up the alternative lending market have created lending application and decisioning efficiencies. They have integrated innovative credit algorithms with digital technologies that simplify and speed the process, and this is where they shine. Businesses that have borrowed from these lenders now expect the same experience from their FIs.
How to Better Serve SMBs
So, ask yourself … does your institution truly understand small businesses and are you meeting their needs? Here are just a few ways that you can make improvements to better serve this market:
Play on your strengths, i.e., your community presence and deep knowledge of local businesses
Offer resources for businesses that complement your product offerings, such as accounting tools/education, document repositories, advertisement bulletin boards in your branch, etc.
Analyze your retail customer base to identify personal accounts being used for business purposes by small business owners
Integrate automation and workflow solutions into your lending practice that will help dispel the notion that you're lagging behind in technology
Don't forget the larger SMBs! Offer an array of loan types associated with asset-based lending or factoring methods that enable them to borrow against accounts receivable assets
Provide training to make your staff aware of the needs and challenges of small businesses so they can better serve them and become that trusted advisor
Traditional commercial lenders may not think that automation can improve upon their traditional approach because of the complexity of their underwriting analysis and loan structuring. But automation and artificial intelligence can reduce the number of process steps, resulting in a huge savings of time, effort, and cost.
Face-to-face meetings with their lender are still important to small businesses, but being able to provide an "apply now" button online to at least start the process is imperative. And it can always be followed up with a visit to the lender later, if the customer desires it.
Customer experience, time savings, and cost reductions are only a few of the many benefits provided by commercial lending automation. Improved data quality and accuracy are also valuable, along with quantified decisioning and the ability to assess the risk associated with the loan request.
Community-based FIs are the backbone of our communities and are better positioned to serve the local economy than outside entities. By building stronger relationships and serving the business infrastructure in their communities, everyone comes out a winner.