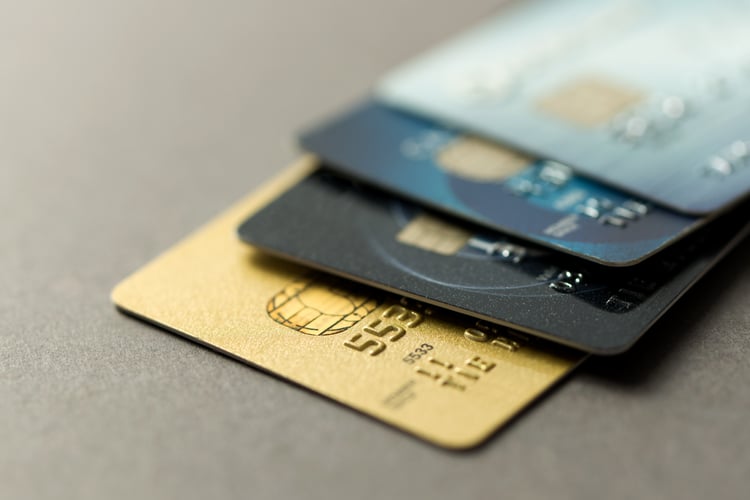 As a community bank or credit union, you may be used to hearing that you're important to your accountholders, not just in terms of product offerings, but to their overall financial well-being. But what if the value you bring to them could be further enhanced and solidified by issuing credit cards?
Credit cards have evolved beyond a simple payment. Today, they include purchase protection insurance and real-time alerts for worry-free purchasing, financial flexibility to cover unexpected expenses, and rewards programs for consumers who like to earn cash back or miles towards their next vacation.
As your cardholders continue to embrace credit as a tool to reach their financial and lifestyle goals, how are you supporting them?
Four Takeaways About Today's Attitudes Toward Credit Cards
Mastercard Advisors recently surveyed community bank customers and credit union members about their attitudes toward credit cards. The critical takeaways:
1. The presence of credit cards can improve your ability to serve cardholders and increase long-term satisfaction.
Cardholders with a credit card from a community bank or credit union are generally more satisfied with their institution than those without one.
Those who consider their community financial institution credit card to be their primary card have the highest levels of satisfaction.
2. Credit cards can provide access to strategic consumer segments.
Millennial and Gen Z cardholders have diverse banking relationships, including credit cards from different This segment represents individuals born after 1981 who also more likely to have a credit card with their community institution (43%) vs. older age groups (29%), making them good targets.
Cardholders with a tenure under five years are more likely to have a credit card with their community institution than more tenured Opportunities exist to deepen relationships with this segment early on, as it includes consumers who are less likely to consider their community institution card to be their primary card.
Tenured accountholders and those with loan products are most likely to consider their community institution credit card their primary
3. Consumers are spending more on their credit cards than ever – creating significant market opportunity for consumer credit.
3% of payment transactions are expected to be made by credit card by 2020.
4% CAGR in credit card GDV from 2016-2020, which is the highest growth rate among payment methods.
$9.2 million annual credit card revenue potential for large community banks; $3.7 million for medium-sized ones.
5% delinquency rate in 2017, a significant improvement from the historical average of 4.3%.
4. Offering small business credit cards gives accountholders the opportunity to have all their banking products – both personal and business – in one place that they trust.
90% of small businesses are more likely to pick a bundle of acceptance and issuing solutions with a single institution, even if the price is
30% are more likely to seek a product from the same
$18 trillion of annual small business payment flows, which translates to an average spend of $42,960 per consumer.
Top Five Features that Drive Competitive Value
When developing or promoting products, community institutions should consider these top drivers for selecting a credit card according to survey respondents:
No Annual Fee: It is important to provide no-fee cards for fee-averse consumers. Studies show these cardholders remove cards with fees before even comparing features of a new However, the right card with the right value proposition may convince community institution cardholders to pay a fee: 40% of respondents pay annual fees for rich cash back or travel rewards credit cards issued by larger banks.
Fraud Protection: This is a key feature for community institutions to promote to gain accountholder trust and reduce any perception that larger banks provide better
Accepted Everywhere: With acceptance still top-of-mind for consumers, community institutions should continue to promote this feature.
Ease of Earning Rewards: Cash back and travel rewards are highly preferred and should be prioritized when choosing a As noted above, many community institution cardholders are willing to pay a fee for the right rewards card, and Amount of Cash Back per Purchase and Points/Miles Earned per Purchase are crucial.
Good APR: Consumers who rely on revolving credit value the reasonable rates community institutions typically
Communicating Value to Accountholders
It's critical for community institutions to offer a rewards product and market the product features effectively. Ensure that cardholders are aware that the benefits are comparable to those offered by larger banks, while continuing to embrace the unique customer-centric value of the community institution. It's also important to communicate to accountholders that you can support their financial needs beyond basic banking.
Remember: Accountholders who maintain a primary banking relationship with a larger bank are still interested in credit cards – even as their top-of-wallet card – issued by their community bank or credit union.
Most importantly, don't let larger competitors own the credit card benefits above! If your institution hasn't been offering credit cards, there's never been a better time to start – and to get the word out.