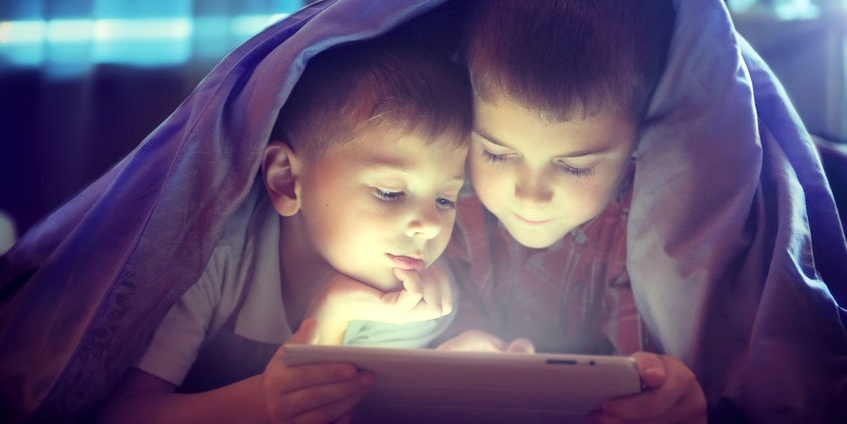 If we compare the advances it has made over the last 30 years, fintech has come a long way. My life's story has seen the shift from the days of waiting in a long teller's line after work to being able to transfers large sums of money in half a minute from the comfort of my home. Looking back, I often think to myself, "How will fintech evolve over the next 30 years? What will be the fintech that my children will inherit compared to all the technology that I grew up alongside?" To have an idea of where we're going, we have to take a look from which we came.
I opened my first checking account in 1994 when I turned 18 - depositing my graduation money and instantly thinking I was "loaded". I remember the banker asking me, "Do you want to try out this Visa Debit Card we just started?" This new technology would offer me the ability to use my Visa at any business in lieu of writing a check or spending physical cash! I was finally "big time" with that plastic Visa in my wallet. Between that card and the good ole' ATM machine, my technology passion bucket was full. I no longer had to write checks. I just had to keep up with all these receipts…or at least try to. In the end, I learned about NSF fees for the first time…
Flash forward seven years and one of my first jobs out of college was working for a credit union. The credit union I worked for released online banking during my two year stint as a loan officer. Despite feeling revolutionary at the time, nostalgia revealed that it was not very good in the end - slow to post and always days behind. Yet it was a huge step towards the technology of today. My parents felt it was a gimmick and our members were barely using it but little did they know that it would take off like a rocket!
In 2007 I was hired to manage the national sales team at a fintech payments company called iPay Technologies. iPay would later be acquired by Jack Henry & Associates and go under the name of iPay Solutions. While I was there, we worked feverishly to get our product connected to the core processors and internet banking companies all over the country. Bank bill pay was blowing up and I was paying all my bills from my internet banking website for the first time ever. I was all things technology, using online banking to balance my checkbook and view my balance yet, even then, I was only skimming the service of what my FI's online offering Included.
---
Related: Why FinTech is Cool...
---
The jump in fintech over the past ten years has been the biggest since I opened that first account in 1994. I have online banking and bill pay, mobile banking on my phone and tablet, tools that show me my spending habits, and remote check deposit. Everything I need is on demand and always available. Here we are in the present day where life is full of all kinds of technology and cool shiny stuff. What could be next for fintech? What could we possibly add? What is the world of fintech going to be like for my kids in ten or twenty years?
There are two very separate roads in which I believe the next generation will take when it comes to personal finance. There will be those who follow the traditional of their parents and use the banks and credit unions and do as the FI does. But I believe the larger majority will want more. The convenience factor will play heavy into their version of fintech. Just read Thought Leadership – Why Millennials Would Rather Go to the Dentist than Listen to a Bank Sales Pitch - PaymentsJournal if you think I am off base. I imagine a prepaid card that has a direct deposit tied to it, with an app that manages usage and initial setup of the account and bill pay and deposit that is uploaded into an Apple/Samsung Pay device. Throw in a retinal scanner versus today's finger print authentication. Checks will eventually morph quicker P2P payments. Cash currency will continue to erode as access to fintech becomes easier without the banking regulations and requirements. Smart phone technology and social media will play into how currency is moved and how they pay for things. I don't want to pontificate the future of Bitcoin or BlockChain, but I do believe our way of standard currency will change. I see peer to peer lending and non-traditional lending also being a way to disrupt the standard in banking.
So in lies the question, how will banks and credit union evolve? It starts by listening, understanding, and not always thinking we are the smartest people in the room. Financial institutions need to connect with their clients and be the trusted service provider that is entrusted with our children's generation. A lot has changed since I opened my account back in 1994. I still balance my checkbook in a paper register, but that is probably the last of my traditional banking habits. I didn't know 20 years ago I would have access to all of this information in the palm of my hand, and I have no idea what more I will have 20 years from now. I only know that I want my children to trust in the system, use our financial institutions and push them to offer all the new gadgets, and keep this fintech junkie busy! With 5 kids, I realize I will still be working 20 years from now. Hopefully, if I am still blogging (maybe VR blogging by then), I will have the answer to my question…
"What fintech will my children inherit?"