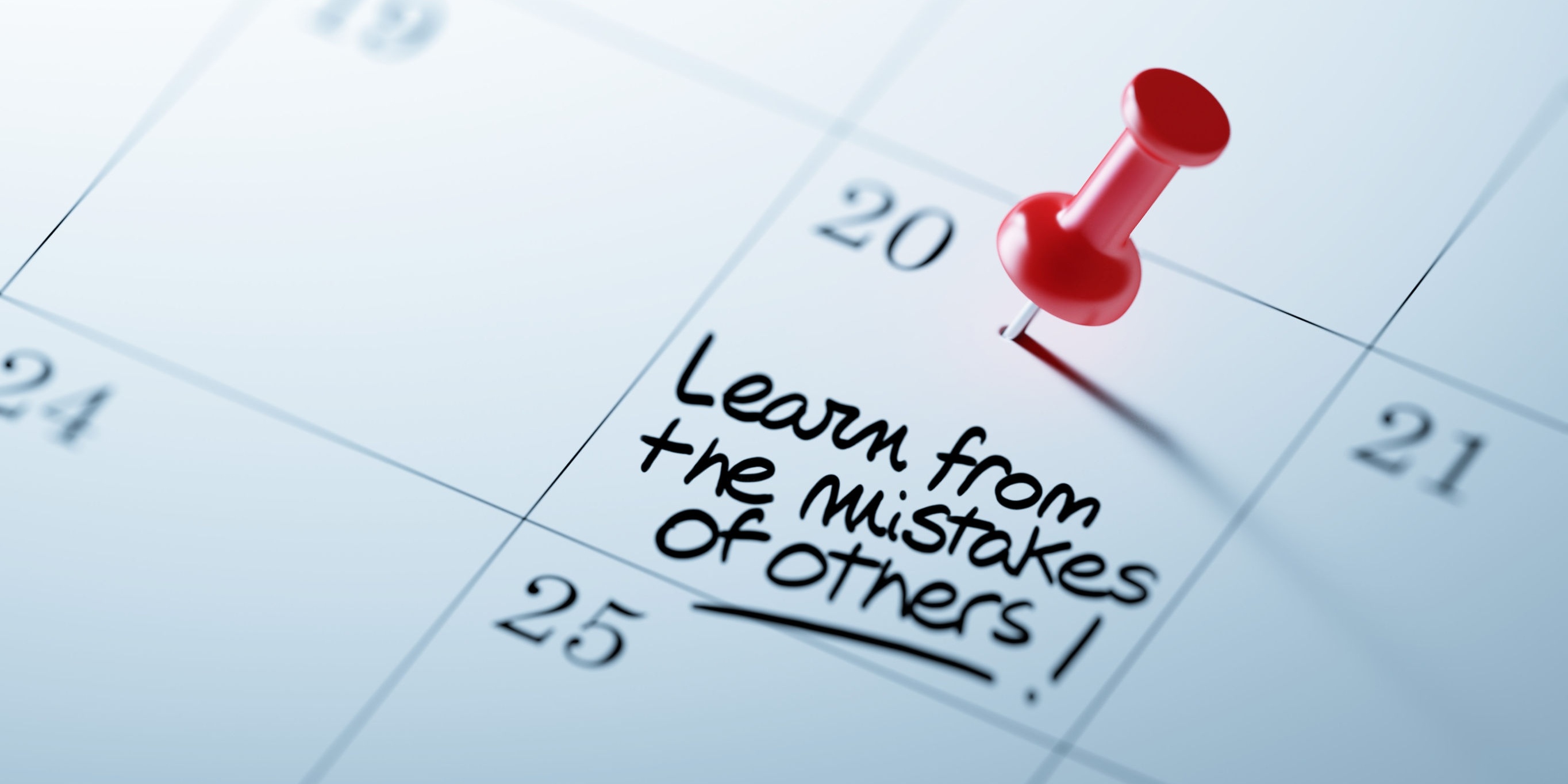 "A brand is what a business does, reputation is what people remember." Ted Rubin, Social Marketing Strategist & Motivational Speaker
I love including quotes in my blogs as they are simple, to the point, and promote thought. I also remember my mother, another great philosopher, telling me "It's better to learn from the mistakes of others." It's not to say that mistakes won't be made. After all, we're human and a mistake is bound to creep up every now and then. The same holds true with businesses. Businesses are owned and managed by humans.
But there is a difference between "a mistake" and "bad behavior." Both create problems, and how you deal with them can either help or hinder the predicament. The biggest distinguishing factor to resolution is one's character or the culture of a business. It can either complicate the issue or lead to atonement. Unfortunately, whether a mistake or bad behavior, the latter is very hard to achieve and will always border on reputational risk.
I recall reading an article[1] on Forbes.com this past April titled, "How United Became the Most Hated Airline in One Day." I also doubt that I have to reference the incident which occurred as it quickly went viral across social media as well as headlined every news feed in America and around the world. Seeing a passenger physically dragged off a plane did not fare well with the public, regardless of the circumstance. And the official response by the airline's CEO only added insult to injury. By the next day, market shares in United stock had dropped 4% ... equating to a loss in market value of $1.4 billion[2].
Companies should realize the impact that reputational risk can cause in an era where political correctness and social media can undermine every aspect of their business. United Airlines never considered that their operational policy on overbooking would have the negative effect it had that day. Nor did an image of multiple mobile phones recording a video of such an incident ever enter their minds.
Improper conduct in business can come in many forms. Fintech giants Lending Club and Uber are still in crisis management. Lending Club was once the most successful marketplace lender online, catering to consumer and small business borrowers. But now, more than a year later, it is still struggling to regain trust from investors after the CEO and senior executives were ousted for mismanaging funds. Uber's current demise spawned by sexual harassment claims has it losing market share to its competitor, Lyft. This is evident, even in the UK, as the Transport for London just declined to renew its license[3].
Being entrusted to manage money and protect the security of their customer's assets only compounds the issue for businesses like financial institutions. Not only do they need to create a culture that is risk averse, but also fortify security practices to guard against criminal attacks. The recent breach experienced by Equifax is a prime example of how vulnerable technology systems can be as hackers continually probe to get access to data or funds. This particular breach has the potential to interrupt the lives of over 143 million Americans in the form of identity theft, social security benefits, and tax filings to only name a few.
There are a multitude of companies that have experienced reputational risk and – whether self-induced or not – they have all had to endure loss. So, as mom always said, we should learn from the mistakes of others. Take notice, address your vulnerabilities and don't repeat ignorance or bad behavior.
In closing, I'll simply reflect upon JHA's company philosophy…
…Do the right thing.
…Do whatever it takes.
…Have fun!
[1] https://www.forbes.com/sites/daviatemin/2017/04/11/how-united-became-the-worlds-most-hated-airline-in-one-day/
[2] http://fortune.com/2017/04/11/united-airlines-stock-drop/
[3] https://www.pymnts.com/news/ridesharing/2017/lyft-wants-london-market-share-after-uber-loses-license/