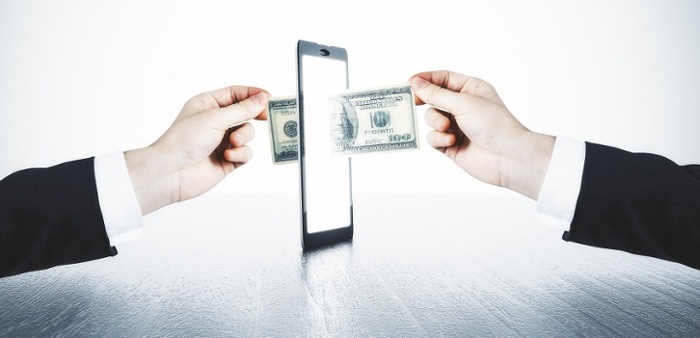 "Life moves pretty fast." Sage wisdom from one of my favorite movie characters. Who knew that a movie made 32 years ago – Ferris Bueller's Day Off - would be so enduringly prophetic?
Technology has fueled today's expectations of immediacy. I am too busy to wait in line for my latte so I order ahead with an app. I expect to pick up my ecommerce order at the store within an hour or two. I use messaging services to communicate with family and friends and usually receive a prompt response.
It's no surprise that many Americans believe that payments should be faster too, to keep up with our brisk-paced, digital lifestyle. It's not hard to imagine the advantages … an insurance company could instantly send a claims payment to a homeowner whose house was heavily damaged by a hurricane, or a renter could instantly pay his landlord on the day rent is due. How many small businesses could benefit from optimized cash flow by instantly paying suppliers with a just-in-time transaction?
These and other types of faster payments are gaining steam in the United States. In fact, I'm one of the payments industry stakeholders working to accelerate the adoption of ubiquitous faster payments in the United States.
For the past eight months, I've been collaborating with other industry stakeholders on the Governance Framework Formation Team (GFFT), a diverse group established last year by the Faster Payments Task Force. Our goal is to develop a faster payments governance framework, inclusive of all stakeholders, to make decisions to facilitate interoperability and achieve ubiquity of faster payments in 2020, as well as navigate future challenges as technology and end-user needs evolve.
On April 24, the GFFT released its draft governance framework design for an organization to be named the U.S. Faster Payments Council (FPC). This design remains a work in progress, with a number of open issues, including the board and funding structure. Your feedback is important to ensure the U.S. Faster Payments Council meets industry needs. You can contribute to this effort by reviewing the FPC's draft Operating Vision and providing your feedback via an online survey. Comments will be accepted now through June 22.
With its focus on facilitating dialogue and collaboration across a wide array of faster payments stakeholders, the FPC will strive to address gaps and barriers to faster payments adoption and support achievement of faster payments ubiquity in 2020. The goal is a safe, ubiquitous, world-class, faster payments system where consumers, corporations, small business owners, and other end-users can pay anyone, anywhere, at any time, with immediate funds availability, trust, and confidence.
High priority areas of focus to be addressed by the proposed organization include:
Payments and payment information that move seamlessly for end users, regardless of the varied solutions they may be using;
Effective cross-solution risk management that enables trust and public confidence in the safety and security of these new, interoperable faster payments to flourish;
Payers and payees receiving confirmation of a payment within seconds, even when the payment moves across solutions; and
All parties having equitable access to efficiently resolve disputes and errors.
Your voice matters! Please visit FedPaymentsImprovement.org to review the proposed design for the U.S. Faster Payments Council. Your candid feedback on the FPC's draft Operating Vision, including the proposed board, funding approach and dues, will help inform the resolution of open issues, foster inclusivity, provide equitable board representation and meet anticipated funding needs.