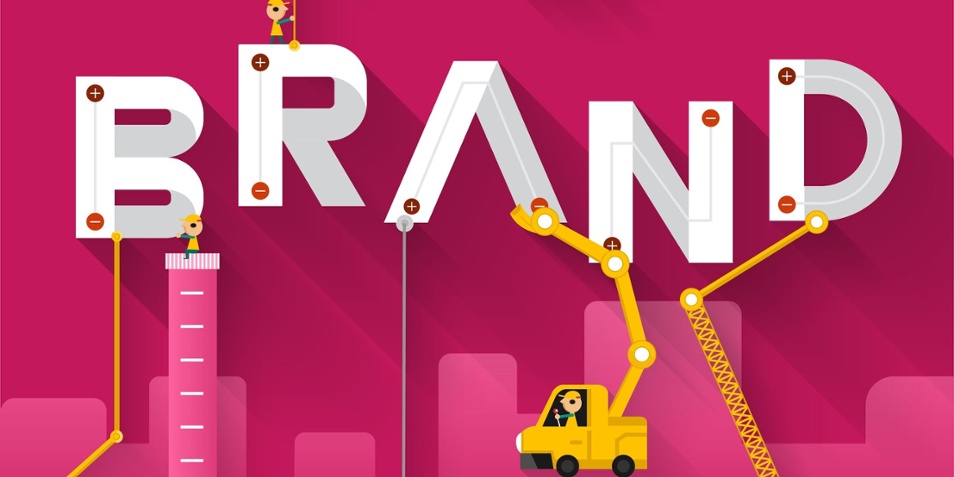 Remember 10 years ago when only narcissists and celebrities searched their names on the Internet? Wow! Have times changed. Now over 56% of people Google themselves (Search Engine Land) and 60% of employers say they do social media searches on potential employees (PR NewsWire).
More and more, who we are online is equated with who we are in real life. Even if you're a great person, people are making assumptions about you and your professional abilities based on what they're seeing and reading about you. The scary part is, it's happening before they ever meet you.
So how do we make sure we put our best professional foot forward in this digital world to ensure we're seen the way we want to be seen? To me, the answer seems obvious. We need to intentionally and unapologetically create professional brands for ourselves. I realize, however, not everyone sees the merit of this idea, so I asked for help making my case.
I asked branding expert Ryan Rhoten if having a professional brand was important. He said,
"My short-answer is, yes.

My long-answer is, yes, but you're asking the wrong question.

The question you should be asking yourself is not whether you need a professional brand but instead, what is your professional or career brand today?"
What Rhoten means is when you're online, you are who Google says you are. In person, you are who people say you are when you're not in the room. So the first question you must answer is, "What are people saying about me?"
---
Related: How Can Banks Develop Effective Marketing Plans That Can Reel in Revenue Without Breaking the Bank?
---
You Have to Decide Who Controls the Conversation About Your Brand
It's been said that our lives are the sum total of the choices we've made. The quote has been attributed to different people and different situations throughout history and it certainly applies to your professional brand too. Every day at work, the decisions you make and the things you say contribute to the story people are telling about you: your expertise, your reliability, your skills, etc.
Rhoten points out that our professional brands (these stories about us) enable us to get promoted, to get pay increases and to increase the scope of our responsibilities. Our professional brands help us grow our influence and amplify our careers.
If you're not being intentional about answering questions like:
What do I want to be known for?

What problems do I solve for the organization?

What is my expertise?
You leave yourself open to others answering those questions for you. You're allowing them to control the conversation about your professional brand.
If You Want to Control Your Professional Brand, You Must Communicate Your Value
Becoming aware of the value you add to the organization is a great first step to establishing your professional brand, but it's just the first step. If you want accelerate your brand building efforts then start producing content that demonstrates your knowledge, your value and your expertise on a given topic.
Nothing communicates expertise and thought leadership like creating consistent content on a topic you know. In fact, Rhoten argues that if you want to be known as an expert in your industry, you need to start writing, curating (finding and sharing content), and maybe even tweeting about your industry. In 2016, it's the content creators who are winning the battle for attention. It's the content creators who are controlling the conversation about themselves.
Rhoten cautions however, if you're a corporate employee, you need to read your company's social media and internet policies. Reading and abiding by your company's policies will keep you out of trouble with them and may even give you more confidence to get started. He also says if you're in doubt about company policies after reading them, ask! It's better to be safe than sorry.
Final Words
Your professional brand is what others say about you when you're not in the room, whether that room is physical or online. The best way to control your brand is to control the conversation that's happening around it. In real life, you can do it by what you say and what you do. Online, you can control it via what you post.
If you want people to say good things about your work, make sure you communicate the value you bring to the organization. Blogging, social media posts and "How-To" guides are all great ways to demonstrate you know your stuff.
Start thinking about your professional brand. It's not just what you know, it's who knows that you know what you know. You do have a professional brand and you need to start taking steps to promote it.
---
Shane Purnell serves as a Product Manager for the Integration Development Group at Jack Henry & Associates where he helps product groups incorporate their products into a unified interface. When he's not working he's creating and sharing content through blogs, podcasts and speeches.