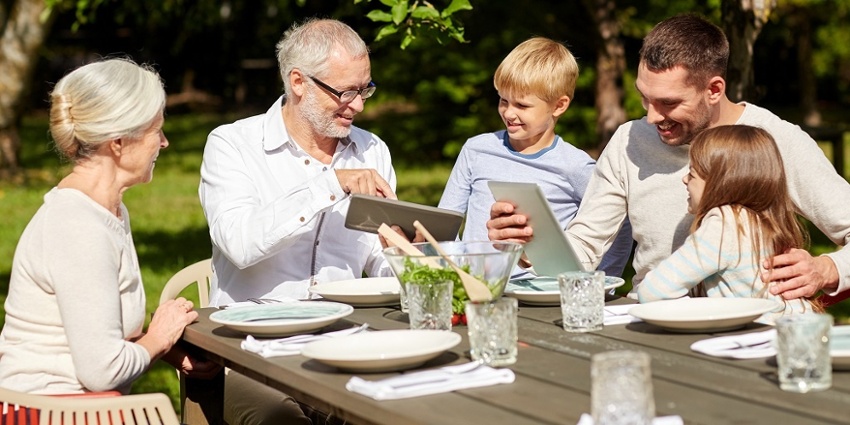 In the cards and payments industry, the Digital Generation represents tech-savvy cardholders who are comfortable using a variety of devices and apps. They dominate consumer spending and are expected to continue to do so for decades.
So, who's in the Digital Generation?
While Millennials might be considered the foundation of the Digital Generation, they certainly don't account for all of it. According to the American Bankers Association[1], nearly 71% of Baby Boomers use an online banking service at least once a week, which is about the same as Millennials. And as many as 60% of Baby Boomers use cashback programs heavily. [2]
Simply put, Baby Boomers aren't exactly the technophobes some financial institutions might think they are. And they have money – a lot of money – and shouldn't be overlooked when developing business strategies to appeal to the Digital Generation. Baby Boomers hold the greatest wealth of any generation and will continue to be the wealthiest generation of Americans until at least 2030. They hold two-thirds of all deposits in the U.S.; and 50% have more than $100,000 in investable assets.[3] This lucrative group is actively borrowing, spending, and investing their money. If they're not being offered the features they're interested in, like fraud protection and cashback rewards programs, you can be sure they'll take their money elsewhere.
When it comes to Millennials, financial institutions should be looking to capitalize now on creating and maintaining relationships that will lead to having a cardholder for life. Currently, Millennials account for the largest population segment in the United States. And 83% of them own at least one credit card – making the Millennial the largest of the credit card-carrying age groups[4]. Of this 24–35 age group, a recent survey by FICO showed that 37% are likely to apply for a new credit card over the next six months, and that 77% will continue to use credit cards over the next five years.[5] The advice here is to get in on the ground floor.
When it comes to appealing to the Digital Generation, features are key. Like their Baby Boomer counterparts, Millennials are most interested in card security. 53% want credit cards that offer enhanced security and 56% want account notifications. Personal card controls come hand-in-hand with fraud protection – 47% are interested in the ability to turn the use of their cards on or off at certain merchants and 45% want to be able to control the types of purchases made on their cards.[6]
The Digital Generation will continue to have a large impact on the world around them for years to come. Card and payments providers that can gain their trust have an opportunity to expand wallet share and ultimately increase revenue.
[1] American Bankers Association: What About the Baby Boomers? May 2017.
[2] Harland Clarke: Baby Boomers and Debt. 2016.
[3] Ibid
[4] Forbes: Millennials Are Big Credit Card Users After All. June 2016.
[5] FICO: Fico Survey: Millennials Still Want Credit Cards. 2016.
[6] Ibid