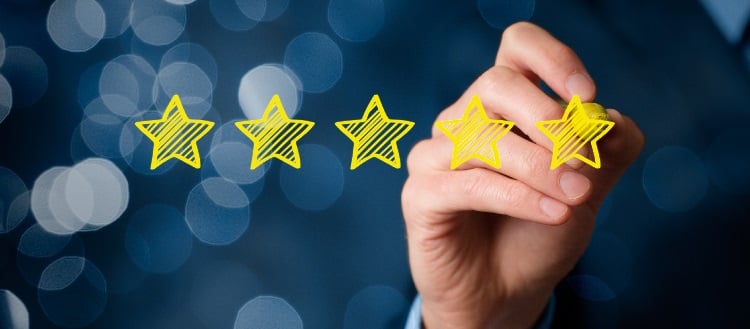 A common goal of every financial institution in the country is to attract and retain good clients. For many, this includes a focus on the small business community. There are more than 30 million small businesses in the United States. How do you attract them to your institution?
More importantly, how do you strengthen the relationship once they become clients? Most lenders would agree that the goal is to develop long-term relationships that follow the natural progression of the business life cycle, from the early start-up phase trough growth and maturity stages. But what is the secret formula that allows some institutions to excel in this area? What helps your organization rise to best-in-class status?
When faced with this challenge, it makes sense to first take a close look at your market. Here are 10 basic steps to follow when building small businesses relationships:
Identify your target market (service area, key industries, etc.).
Tell a compelling story about your organization through marketing and outreach.
Learn the current and potential needs of your target clients.
Develop a compelling set of products and services.
Offer competitive rates and fees for loans, deposits, and investments.
Deepen your relationship with clients by tying in more services to existing relationships.
Continue to engage your existing clients and nurture your relationships through frequent interaction, both live and via other methods like social media.
Continue to learn about their ever-changing business, including goals and challenges.
For bonus points, you can develop subject matter experts in your organization (SBA, specific industry niches, etc.)
Always be laser-focused on your client's journey through the process, whether it's a loan, a new account, or any other transaction. Through technology and personal interaction, find ways to make the experience fulfilling and stress-free. Never ever stop looking at your financial institution through the eyes of your clients.
Before you initiate any of these steps, it helps to understand what small business clients want in a banking relationship. This understanding allows your team to rise above the rest. Taking the time to truly understand your market will pay huge dividends with both new client acquisition and retention. Here are seven questions most small business owners ask when deciding on a long-term financial institution relationship.
Do they understand my business?

Do they offer the services I need?

Can they advise me on various lending options?

How do they make loan decisions?

Do they offer competitive rates and fees?

Are they in the relationship business or the business of transactions?

Will their services make my life easier?
As you can see from both lists, developing long-term relationships cannot be done without dedicated and well-trained employees. While technology can be used to make your interactions more efficient, the business of winning clients always comes down to your employees. That is what sets you apart. The most important money you can spend in your organization is dedicated to hiring and training the best people you can recruit. That is what makes you the best in your class. That is what distinguishes you from your competition.
Always understand that employee training is never complete. Just as your market continues to change, employee knowledge of that market must continue to evolve.
To help you in your search for new business clients, we offer you our newest white paper, The Seven Pillars of Effective Small Business Financial Management. This white paper will help you identify the seven traits to look for when considering potential borrowers.
Like this article? You can receive similar insights from ProfitStars® every two weeks when you subscribe to our Commercial Lending blog.