Capabilities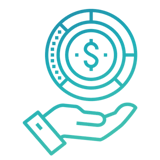 Consumer Lending
Meeting the expectations of today's borrowers is a necessity. They expect simplicity, an intuitive application, and speed of completion. The longer it takes to complete an application, the greater the likelihood for a potential borrower to abandon the loan and move to a competitor.
The best lending technology automates redundant tasks and streamlines workflows. When done right, loan efficiency creates happier employees and satisfied consumers. Jack Henry's consumer lending solutions provide everything you need to service today's borrowers: they are up to date, relevant, and fully integrated.
Give your consumer borrowers a quick and intuitive application experience.
Get in touch with a Jack Henry Lending expert to explore the options.
CONTACT US