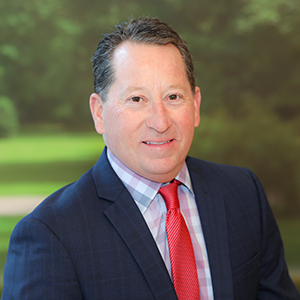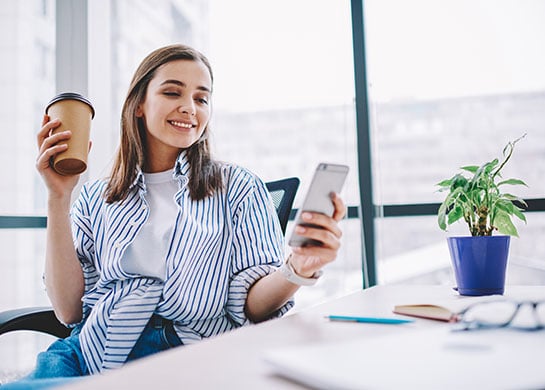 There's little doubt that a robust digital banking platform has become a necessity for credit unions.
It's important for attracting and retaining members now that branches have limited hours and many normal routines of lobby-based banking have been interrupted. But this is more than an interruption. The "good-old days" of lobby-centered banking may be gone forever.
As a matter fact, financial services firm Kasasa reported that 79% of 1,045 participants found a "complete digital experience" important when choosing a financial institution. And it should be no surprise that online and mobile channel expectations are even higher with younger generations.
The Challenges of Digital Marketing
The demand for digital banking also means the need for omnichannel marketing is imperative. Credit unions need to be meeting their members where they are, not where they were.
This effort means developing and maintaining a comprehensive digital marketing strategy, including a platform that can deliver personalized member support, cohesive omnichannel marketing, seamless integration into your core, and more.
Does your credit union have a strong presence with community businesses and organizations on social media? Do you share helpful and insightful posts that can keep your message visible?
Also remember, digital marketing goes beyond social media posts. It's finding ways to reach out to your members with targeted product offerings via email. It's making sure you're adding blog posts to boost SEO, and keeping members informed of new developments. It's making sure your web page is offering timely information and has a modern user-friendly design.
You also should consider how to deploy these resources in a structured way that stays within your operating budget.
This is all very challenging. But put it in the perspective of, what is the price for not being there for your members in their moments of need?
Your Members and Your Community
It's important to realize that whatever challenges you're facing, your members and community are in some pretty challenging times as well. And they need to know you're there for them, on a digital yet personal level.
Bancography is a research and consulting firm that issues an annual report on the broad trends in retail banking. This year it was a laundry list of warning flags.
Delinquencies on credit cards and auto loans were rising pre-pandemic; that's going to get worse.

Over one-third of mortgages in the U.S. don't qualify for CARES Act mortgage forbearance.

Small businesses are continuing to lose revenue, affecting viability and debt repayments.

Consumers will likely tighten their belts and loan demand may slow down. Plus, while mortgage rates are low, prices are up and credit scrutiny is rising as well.
The point here is that it's crucial for credit unions to prioritize these issues so they can best address their own vulnerabilities, which are inseparable from their members' challenges.
The Lodestone – Your Core
Underlying a revamped, renewed, or fresh digital strategy is the need to have a core platform that can help you move forward into this new digital world.
When you're on a modern core platform, you can evolve your credit union's member experience through a digital-meets-personal approach to personalization. Your core should allow you to customize, grow, and scale at the pace that's best for your credit union.
Are you taking advantage of these key strategies?
Modern Lending – Are you exploring your digital loan lifecycle management system to transform the tedious paperwork of the traditional loan process?
Community – Are you taking advantage of the events and seminars provided by your core provider? Are you sharing best practices with other credit unions and learning from each other?
Connectivity – Are you integrating third-party applications into your core?
Data Driven – Are you looking at the data you're receiving to help you boost member retention, drive revenue and increase employee satisfaction?
Personal 24/7 Support – Are you providing your members personal support in their moments of need? Have you built a unified experience across all channels?
If you're interested in learning more about the power and opportunities a modern core provides, this article is a good place to start.
New Paradigms, New Opportunities
This year has been filled with change. Instead of seeing this as bad thing – or a temporary condition – it's time to embrace the possibilities of rethinking your relationships with members and begin to transform your institutions for the days and years ahead.
Credit unions can renew their engagement with their members. And credit unions can also adapt by improving operations with new digital platforms and modern technologies.
By embracing these opportunities credit unions can continue to be valued members of their communities for decades to come.