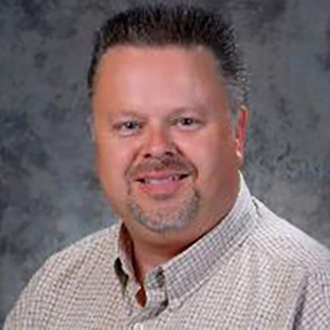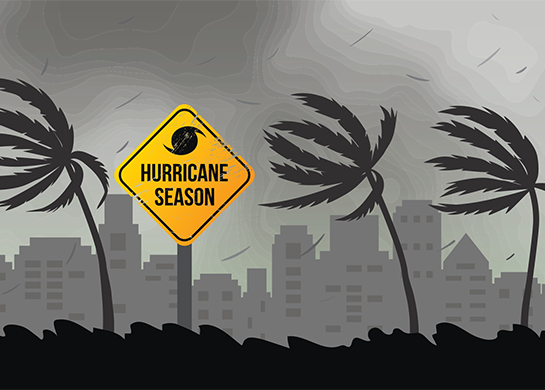 I'm aware that many of you reading this are probably scratching your heads right now. You might be asking yourself "prepare for the Atlantic hurricane season - why should I?" After all, if you aren't near the Gulf of Mexico or the eastern seaboard of the continental United States, you probably aren't going to feel the immediate effects of a landfalling hurricane – and that's certainly something to be grateful for.
That said, there are a number of extremely valuable lessons to be learned from those financial institutions (FIs) in the potential impact zones that every FI out there, outsourced or not, can learn from.Hurricanes are one of the few impactful disaster scenarios you can actually prepare for. Often times, the projected impact areas have 3-5 days to prepare. According to AccuWeather, another above-average season is forecasted for 2021, with 16-20 named storms predicted, 7-10 of which will be hurricanes. Depending on how many of those turn out to be US landfalling storms, there could be a lot of preparation exercises and response scenarios playing out in the coming months.
Let's take a moment and focus on the preparations an FI goes through when they are in or near the projected cone of error for an approaching named storm. To prepare, they ask these questions:
When are we expecting to feel the effects of the approaching storm?

When will things be the worst here?
When will we make the decision about closing locations?
Who do we need to give time to make preparations for their homes?

How do those dates relate to what will be going on with our customers and our normal operation? (Think end of month, quarter, heavy customer activity dates, etc.)

How can our customers interact with us during this time? (Online Banking, Mobile Banking, Telephone Banking, ATMs, etc.)
What are we communicating to our customers?

Do we have everything backed up that should be?

Will those backups be accessible when we need them?

Who will we send out of the region to support our technology/operations response following the storm?

When do they need to leave?
FIs that can be directly impacted by a landfalling named storm don't just prepare for site down scenarios, they prepare for site gone! I think we've all seen pictures of where an FI used to be, with only the vault remaining on an otherwise barren slab of concrete. This would be a good time to also ask yourself and your leadership team – are we prepared for a site gone recovery?
Business Continuity Awareness Week (BCAW) is an annual event that fell between May 17th and 21st this year. The theme for 2021 was "Business Continuity Starts with You." The theme is a good reminder that preparedness is an individual responsibility that brings together other individuals, groups, management, etc. to create a layered, coordinated approach to response.
Also, this is a good time to examine your own individual or family preparedness plan. Similarly to how an institution's plan should be re-examined each year, an individual or family plan should be as well.
So, if you're still with me, and you aren't in a landfalling US named storm impact zone, please revisit those earlier questions through the lens of this hypothetical scenario – the site gone event that impacted your FI occurred last night. No warning, no time to organize a response, no time to line up the ducks and listen for uniform quacking. None. It's morning, and you have just learned that your operations center is gone.
Let's repeat those earlier questions and ask them from a slightly different perspective:
The worst case has happened – what is our first step in our recovery?
What is supposed to be happening at our FI today?

End of month or quarterly activities happening?

Would this be a heavy customer activity day?

Our customers can't come here, how will we interact with them?

What are we communicating to our customers?

Do we have everything backed up that should be?

Are those backups accessible? We need them now!

Who is available to leave the area to support our technology/operations response?

Are they okay?

Are they willing to leave?
If you're tempted right now to console yourself with the 'it won't happen here' response, I strongly encourage you not to run and hide there. We shouldn't have to look any further than all of the events from the last 16-18 months to know that just about anything can happen anywhere.
I'm willing to believe that your customers and employees aren't just there with your FI because they don't have a choice. I think we have to believe that both groups are there with your FI because they choose to be there. That means there's something about your FI that attracts and retains customers and employees. They say "The best time to plant a tree was 20 years ago. The second best time is now." The same can be said for effective operational resiliency planning.
As a state or federally chartered FI, you should already have business continuity and disaster recovery plans in place, and those plans are tested at least annually. But, if those are simply "check the box" plans, there's never been a better time than now to fix them. Show your employees a commitment to improved resiliency, and let the roots of your new program and plans take shape. It's not too late!