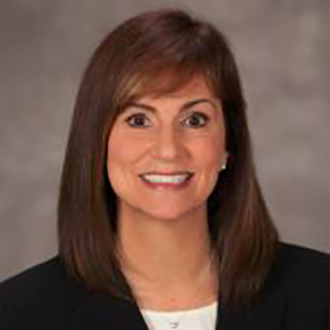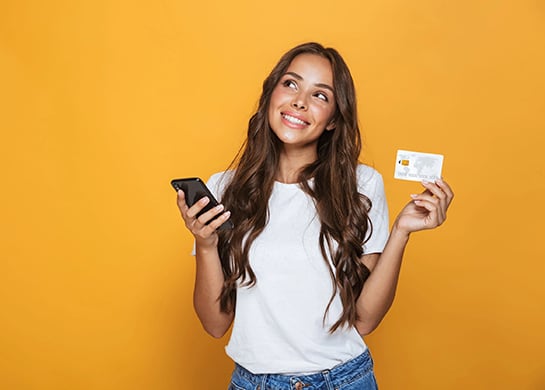 This card has the capability to redefine consumer expectations. Evaluation isn't about going down a list, comparing traditional credit card features. The Apple Card's worth lies within the digital experience, flexibility with payments, and immediate gratification. Nicely stated by Lisa Eadicicco of Business Insider, "The new credit card lives entirely in your iPhone's Wallet app, allowing you to make purchases, view your transactions, and pay your balance directly from your mobile device."
Applying for the card is faster and easier than any other issuer in the market. Simply open the iPhone's Wallet app, tap Apply for the Apple Card, enter items such as date of birth and last four digits of social security number and within seconds to a few minutes you're approved with an APR and limit offer from Goldman Sachs. Goldman is using Provenir software to facilitate the lightning-speed credit decision. Upon acceptance of the offer, the user is ready to perform Apple Pay in-store and in-app purchases, as well as other online purchases. To perform online purchases that don't support Apple Pay, using facial recognition, the user can access their new virtual card number, expiration date, and security code from within the Wallet app. The user can request a physical card made with eye-catching titanium on a white finish. Between the front and back of the card, the sleek design includes a laser-etched cardholder name, Mastercard and Apple logos, Goldman Sachs, chip plate, and silver magnetic stripe. That's it. The account number, expiration date, and security code are not printed for added security.
The Apple card consists of three card numbers; the number inside the physical card, the number which generates a token for Apple Pay transactions, and a virtual card number for online purchase accessible from within the Wallet app. This greatly enhances flexibility and security. If a compromise of the virtual card or Apple Pay number is suspected, the user has an option to select Request New Card Number. The new number is immediately provisioned for use. The physical card can be Locked for protection and you can Request a Replacement Card from within the app. If the user wants more personalized attention, there are Message and Call buttons available to communicate with an Apple representative.
The card comes with zero fees. The interest rate varies from 12.99 to 23.99. Daily cash rewards are based upon a percentage of the transaction: 3% for Apple Store, iTunes, the App Store, Apple Music, iCloud service, Uber and Uber Eats; 2% on Apple Pay, and 1% on all on purchases with the physical card or online merchants that don't accept Apple Pay. In addition, the cash reward earned for each transaction is displayed within one business day providing immediate gratification. The cardholder has multiple ways to use the cash. The cash can be applied to an Apple Pay purchase, to pay down the Apple Card balance, or with iPhone's Cash App make a person-to-person payment or transfer the earnings to a linked bank account.
The Apple Card isn't the best rewards card available on the market. The cash back percentage is average and there is no sign-up bonus. It's the daily cash reward available for almost any purpose that makes it both attractive and gratifying to cardholders. Apple Card also includes game changing money management features. Everything is controlled within the Wallet app including real-time interest rates, flexible payments/payoff option, detailed transaction information, spending behavior, and more. It's the total experience that other credit card issuers will struggle to compete with, unless they increase focus on digital features and functionality.
Apple wants Goldman to approve the card for as many iPhone users as possible. However, both partners have stated that the card is designed for responsible use, providing modest limits depending upon the borrower. This makes the Apple Card a great choice for young adults with no established credit history and even some consumers with a bad credit. Apple CEO Tim Cook's vision when Apple Pay was announced in 2014 was to replace the traditional wallet. While Apple Pay has made moderate progress over the last five years, the Apple Card is likely to facilitate the behavioral change needed to catapult Apple Pay adoption and usage.
Traditional financial institutions (FIs) still have an advantage when it comes to consumer trust. In a 2019 survey by J.D. Power, they found that 59% of iPhone users trust their current bank or credit union to protect their personal data and privacy compared with 49% who say they trust Apple. Only 12% trust Facebook. In my opinion, the Apple Card represents a call-to-action for FIs to improve upon traditional processes and leverage digital features like-never-before. Currently it may appear that Apple's partner, Goldman Sachs is taking a risk by offering credit cards to subprime borrowers, especially if the economy contracts. However, financial experts believe the bank's motivation is not only to offer credit card loans but also to offer deposit accounts in the future. Through single sign on with Apple Pay credentials, Goldman now has exclusive access to millions of iPhone users.
Financial institutions should be evaluating the following:
If you don't already, plan to support Apple Pay on your credit and debit card program.

Using the Apple Card versus your FI card for an Apple Pay transaction is basically the same. The key is promoting your card as the default in the Wallet app.

Digital account opening

Real-time credit decisioning

Digital card issuance and virtual numbers

Enhanced digital applications for expense tracking, transaction history, spending categories, flexible payment/pay off options

Digital services such as card activation, card replacement, card locking, spending controls and transaction alerts

Flexible, more frequent, visible rewards

Zelle for P2P payments
In closing, traditionally FIs have the ability to win customers by marketing a superior rewards credit card. The Apple Card may very well defy that logic through the power of the Apple brand and unmatched user experience. Early results indicate that consumers appear to be willing to overlook the middle-of-the-road rewards for the rich features and flexibility within the iPhone Wallet. Financial institutions that can provide the same technology within their mobile banking applications are in the best position. Consumers prefer to do all their banking in one place, something Apple can't compete against.
Like this article? Subscribe to the Strategically Speaking blog to gain access to weekly articles from our industry leaders right from your inbox!