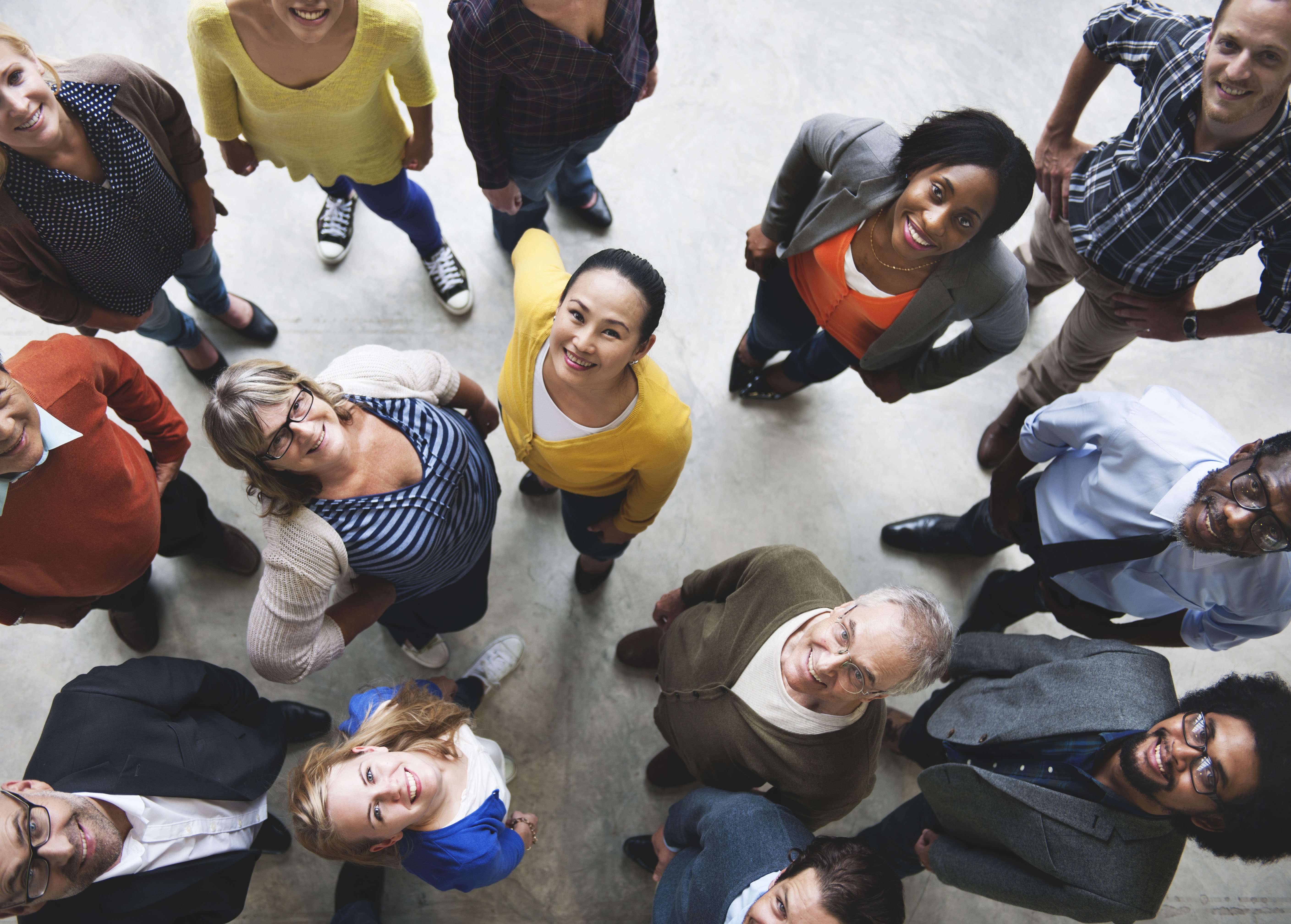 For decades – maybe even centuries – an individual's sense of community was most often based on their interactions in a particular physical location. Neighbors, schoolmates, coworkers, and even those with whom they shared a place or method of worship formed a person's community. Until recently, community banks and credit unions typically defined their base through a location-based means as well: a neighborhood, a group of individuals working in a particular field, or residents of a particular county or region.
But technology has dramatically transformed our daily interactions over the last few decades. With these changes, our definition of community has also evolved. These days, many of us identify with multiple communities in different locations. Some may be traditional, like our workplace or the hometown we grew up in. But our broader communities can now include those with whom we share any sort of affinity or common experience – an ethnic community, a social media group or digital community, or a unique population such as teachers, military families, or a group of woman-owned businesses.
Recognizing this shift, a variety of niche banks and fintech apps have appeared to serve a myriad of populations. Consider Hitched, an app to help newlyweds manage their funds together; Sable, a banking services provider for immigrant employees and international students; Daylight, a banking platform for LGBTQ+ people and allies; First Boulevard for Black Americans; and CapWay for the underbanked.
Flexible Technology Supports Change in Modern Era
It's time for banks and credit unions to see this shift in community as an opportunity rather than a threat, especially as more branches close each year. Roughly 81,586 branches were in operation as of June 30, 2020, representing a 1.5% drop in branches from 2019 and a continuation of trends we've seen for years now. Institutions can no longer rely on in-person traffic for new accounts. This may seem like a limitation, but in fact it's pushing banks and credit unions to utilize technology to evolve and meet the demands of the modern era.
The ability to serve accountholders regardless of their location, combined with recognition that community need not be tied to locale, can be the gamechanger community banks and credit unions need to thrive. Yet some financial institutions have hesitated to embrace remote account opening because of concerns about abandonment rates and fraud. Fortunately, technology has progressed to the point that financial institutions can customize the digital account opening process from start to finish to offer a modern experience that is as simple and intuitive as it is secure. In fact, Univest Bank saw a 14% increase in account openings after implementing a customized digital account opening process. Modern solutions don't require customers and members to input as much information as in the past, reducing friction and lowering abandonment rates. This can be achieved without increasing the risk of fraud with the help of automated identity verification.
With people constantly on the go in this modern lifestyle, there is growing demand for the ability to open an account from any place and any device. Existing accountholders may decide to open a new joint savings account for their upcoming wedding. Someone could receive a recommendation about your institution from a friend and decide they'd like to open an account. The last thing you want to do in these situations is make the process difficult simply because they aren't near a branch.
Fortunately, today's technology allows financial institutions to take advantage of creating customizable workflows. Consider the various communities you serve – or want to serve – when designing your digital new accounts process. Use identity verification tools relying on multiple data sources to avoid alienating or denying accounts to markets without access to traditional documents or digital savvy. Carefully review reporting to identify areas in the workflow that experience excessive abandonment rates and determine how you can remove friction. And be sure to reimagine the new account experience with a digital-first lens, rather than simply bringing an online component to an analog process.
Today, Communities Aren't Limited to Our Neighbors
For community banks and credit unions that have built a legacy on close relationships, the digital era can feel contradictory to that core mission. In reality, digital banking technology allows community financial institutions to keep in touch regardless of where life takes their accountholders. They can reach underserved communities regardless of the physical branch location and support communities such as veterans and small business owners that may not have their needs met by megabanks.
Eighty-two percent of institutions offer online account opening and 38% offer mobile applications. We expect this trend to continue growing, especially as many community banks and credit unions pursue a new meaning of community. Institutions like Univest Bank are already experiencing the benefits of offering digital account opening, and many are interested in implementing a solution in the next few years. Community banks and credit unions that take a modern approach to account opening will be poised for success in this competitive landscape.