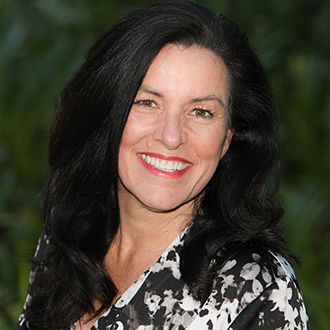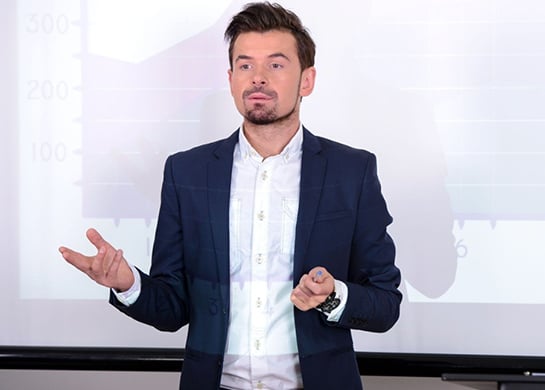 In my previous post, "The Four Elements of a Successful Presentation Opening," I suggested that there are six ways to open a presentation: a story, a show of hands, a visual or prop, an outrageous or provocative statement, a rhetorical question, or a quote. While I believe that a story is the best way to open a presentation, if you don't open with a story, you should at least have a few stories within your presentation.
Stories evoke empathy, which gets your audience on your side and open to learning. I won't go into the science here, but if you would like to learn more, read "Why Your Brain Loves Good Storytelling" in the Harvard Business Review.
There are two good ways to use stories in your presentations.
Of course, you can open your presentation with a story. In my presentation about perspective, I open with this:
Last week, I'm standing in front of my favorite restaurant after having a delicious meal of salmon, asparagus, and a lovely glass of viognier, when I hear a voice beside me: "How much longer?"
"Excuse me?"
"Well, you're pregnant, aren't you?"
Can you believe it? He thought I looked young enough to be pregnant!
It's all about our perspective, isn't it?
I continue my talk about how our perspective on life can change our experiences.
The second way is to use a story to illustrate a point. Keep an inventory of your stories. Most can be used to illustrate more than one point. For example, the story above could be used to make a point about recovering gracefully from a faux pas, not taking yourself too seriously, or not making assumptions.
Each of us can be a good storyteller. We just need to practice and follow a few tips.
Remember the elements of a good story. A story has characters, a setting, a conflict, and a resolution, and often includes a hero. A hero is not always a person – it could be a product, a process, or solution. Use all the elements of a good story to connect better with your audience.
Share stories from your own experiences. There are times when it is appropriate to share a story about another company, person, or product to illustrate your point, but always find a way to bring your personal story or your company's story into your presentation. You never want to share a story that was on a recent social media post. I was at a conference once where two speakers used the same starfish story. It was awkward for the audience and the two speakers. Use stories that are unique to you and your company.
And finally, be committed to the truth of your story, and not so much the details. We have some creative license with our own stories, so use that freedom to make the story easier for your audience to follow and understand the point you are making.
Start an inventory of your own stories, and try using a few stories in your next presentation. Good luck!