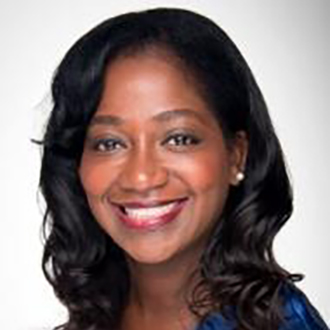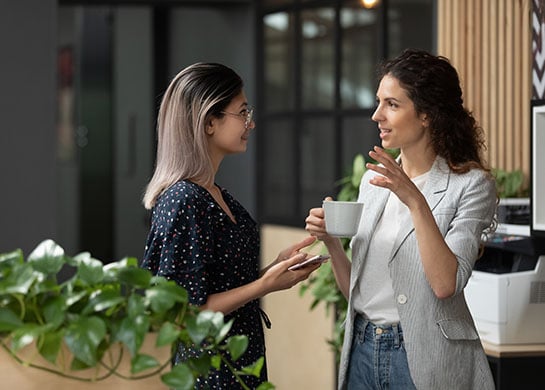 Chapter 1: 1970
Picture the scene: Monett, Missouri, in the early 1970s. Self-proclaimed "broken down accountant" Jack Henry and data processing manager Jerry Hall realize a gap in the marketplace – no one provides small banks and credit unions the ability to handle data processing through an in-house computer system.
After jotting their business plan on the back of a napkin, they set up an office in a leased engine repair shop. They fire up a rented computer, and begin developing an integrated software system that allows banks to tie customer accounts together for inquiry and management purposes.
Their work will become a first in the banking industry and a game-changer for community banks and credit unions.
Fast forward 40 plus years, and Jack Henry & Associates, Inc.® remains obsessed about providing local and regional clients innovative solutions to compete with national banks while growing into a billion-dollar brand.
My Story Unfolds
As I interviewed for my role as Creative Director of Jack Henry's In-House Design Studio, I was impressed by the benefits of working for an S&P 500 Best Places to Work organization. But it was the inspirational story of Jack and Jerry that closed the deal. I pictured myself working for an organization founded on the principle of doing the right thing, even when the right thing didn't quite exist in the market yet.
But we all love an inspirational story it seems. In Robert McKee's book Story: Substance, Structure, Style, and Principles of Screenwriting, McKee asserts that our brains are wired to crave a story that takes us from a problem to an unexpected ending. We hunger for a story that connects. Whether it's a documentary that motivates us into action or a rags-to-riches biography that empowers us to overcome our obstacles, transformational storytelling inspires, excites, and motivates.
According to researchers, stories can change our attitudes, behaviors, and beliefs. A recent study conducted by Paul J. Zak, founding director of the Center for Neuroeconomics Studies, discovered character-driven stories consistently cause oxytocin synthesis.
Oxytocin, sometimes referred to as the "cuddle hormone" is a powerful hormone that acts as a neurotransmitter. It plays a vital role in reproduction and may be involved in broader social cognition and behavior, potentially ranging from mother-infant bonding and romantic connection to group-related attitudes and biases.
The study concluded that the amount of oxytocin released by the brain predicted how willing people were to help each other, such as donating money to a charity associated with a character-driven narrative.
The Plot Thickens
If transformational storytelling can create passionate brand evangelists bursting with oxytocin, how can we use this type of storytelling in our marketing efforts?
Tell stories that inspire transformation. When I interviewed with Jack Henry, I wasn't merely looking for a new position. I was searching for a place to belong. I sought companies in need of my expertise and wanted to work for an organization with character and moral conviction. The company I would choose needed to value their associates as much as their shareholders. But most important, my next role needed to transform my career. And so it is with every brand story we tell. We must go beyond merely telling the story of products and services. We must identify how we help clients and associates become what they've always wanted to be – successful.
Tell the truth. While fiction may be an acceptable genre for some forms of storytelling, it has no place when talking about our brand. Taking creative license by exaggerating quality, or being dishonest about pricing is unacceptable, and customers won't stand for it. But our shortcomings and faults are also unique parts of our journey and can make for great redemption stories. Remember, people always root for the underdog. But the villains – who usually possess the character flaws of being liars and cheats – get no love.
Include diverse characters. The best stories cover a variety of roles from different walks of life. There are protagonists, or the stars of the story, deuteragonist or sidekicks, tertiary characters, and confidants. Each figure should represent the world around us. Remember, our readers are looking for a connection. If our story doesn't represent our clients and associates, if they can't possibly identify as part of the narrative or believe we can help them transform, they'll close the book before they get to the first chapter.
Just like the story of Jack's and Jerry's humble beginnings lured me in, writing new chapters of the Jack Henry brand narrative will transform how we talk about the value we bring to the lives of associates and clients.
Chapter 44: The Pandemic
Picture the scene: April 2020. The world is in the throes of a global pandemic. Hundreds of thousands are losing their lives to COVID-19, markets are volatile, and Unites States citizens have been ordered to shelter in place.
Small businesses are heading towards a cataclysmic decline.
Armed with only a desire to do what's right, and a group of dedicated employees, the Jack Henry team works day and night to build a solution to enhance lending capabilities and streamline functionality. Hundreds of small business owners receive funding – and save their businesses, their communities, and the American Dream.
To Be Continued…