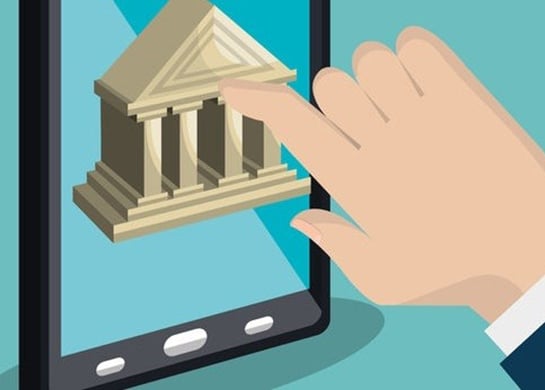 An ice breaker question at a meeting I recently attended read, "What technology innovation has made the most impact on your life?" Not surprisingly, a large majority of people held up their smartphone. Even though it was only ten years ago when Apple unleashed the iPhone, in the fast-paced world of technology, ten years feels like a lifetime. Most of us can't imagine what our existence would be like without it.
Smartphone penetration has reached near-ubiquity in the United States, with ownership hovering around 84%. More than half of the population own more than one digital device, and almost a quarter own three or more. In 2017, more than one-third of users will use their smartphone as their only means of connecting to the Internet. It's no wonder one-in-four Millennials seem to interact with their smartphone more than anything or anyone else.
The impact of this digital dependency has been equally indelible on our industry. For at least half of consumers, technology is a key factor in selecting their financial institution. More than half say mobile banking will change the way they bank in the future.
Consider a few validating statistics:
More than two-thirds of us will be using mobile banking in 2017.
35% check their mobile banking app once a day or more.
Mobile banking surpassed branch banking transactions in 2014. The associated cost efficiencies are beneficial – one large institution estimates a mobile deposit costs 90% less than a branch deposit.
Mobile banking customers are more engaged, more profitable

,

and own more banking products than branch-only customers.
There is a distinct correlation between the number of available digital banking features and customer satisfaction. Offering mobile features like remote deposit, bill pay, account alerts, cardholder controls, and P2P are no longer optional to compete in the marketplace. Higher rates of satisfaction with the mobile experience translates to higher rates for overall customer satisfaction. A happy customer is more likely to be a profitable customer, as satisfied customers are three times more likely to open a new account.
Mobile bankers are less likely to leave their institution. But beware: more than one-third threaten to leave their institution if it lacks up-to-date technology.
There is potentially a good news/bad news story for community banks and credit unions. Next week, we'll dive into the positives and negatives of digital dependency and what your community financial institution can do to level the playing field.