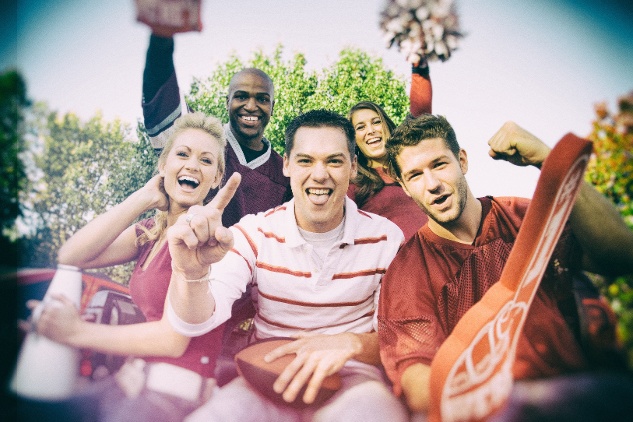 For those people that know me or follow me on social media … I am a long-time Cleveland sports fanatic. Outside of the 2016 NBA Championship by the Cleveland Cavaliers, it has been a life of suffering through some heartbreak and some bad teams. The team I love and give the most to is the Cleveland Browns. I am laughed at, the target of jokes, and often just asked, "Why?"
Even my wife regularly asks if we can just change teams. No way … that's my team, for better or for worse. Good or bad, I love the Browns. This past weekend, I made the journey to Cleveland for opening weekend to see the Browns play the Pittsburg Steelers. Yes, I paid money to travel and watch last year's 0-16 Browns play. Now you might be wondering what this has to do with financial services, financial technology, or technology at all. Hang with me. Did I mention the weather this past weekend in Cleveland was miserable? It rained mercilessly for the entire game. And along with me, a suffering fan based showed up and filled that stadium. They were there, in the rain, as loud, as enthusiastic, and as ready as ever to see this year's Cleveland Browns be better.
It's my favorite thing about going to Cleveland to see a game. It doesn't matter if they are 0-16, or 16-0 … everyone shows up. They love that team and their football. Even when the Brown's ownership moved the team to Baltimore in 1995 (now the Ravens) and the city was left without football, this community of fans wouldn't quit on the team. A few years later the city was awarded an expansion franchise and the Cleveland Browns returned with all their history and records in check. You feel it when you walk into that stadium; you are one big community. You jump up and down and high-five and hug people you've never met. You are in the fight together with one goal in mind … we must win.
It dawned on me coming home this week that our community banking and credit union space isn't that much different. We all have our head down, nose to the grindstone, trying to serve our customer or members in a way that best serves their needs. We are driving innovation to build new products, evaluating those products, and delivering them to the people we serve. Personally, I want nothing more than our partner companies to know that I am in the trenches with them and will do whatever I can to make life easier.
Financial technology companies, banks, credit unions, and customers and members … we are all one community and we aren't going to quit on the goal. If it is someone's first car or first home, or they are trying to kickstart a small business, we are there to provide the tools needed to make that happen. We might not get to jump up and down and high-five, but we win together, we succeed together. We see the difference our technology makes on our financial institutions.
Financial institutions see the difference they make in their local communities. We all have our differences, our different approaches, and our different ideas for how we would like to see things happen, but when it comes down to it, and we all enter that fintech arena together … we have the same goal. Much of the success of community banks and credit unions are driven on one idea alone – service before self, service before anything else.
As a technology partner, we must be that same beacon for our FIs. It's not enough just to build cool new products and services, we must be on the same team and on the same page with our financial institutions and the people they serve. Through the good times and the bad, we must stick together. We are going to make mistakes, our clients are going to make mistakes, our partners are going to make mistakes, but it doesn't matter if we are 16-0 or 0-16 … we keep showing up. We reflect the communities we serve. Most of all, we stick together, because that is what a community does.