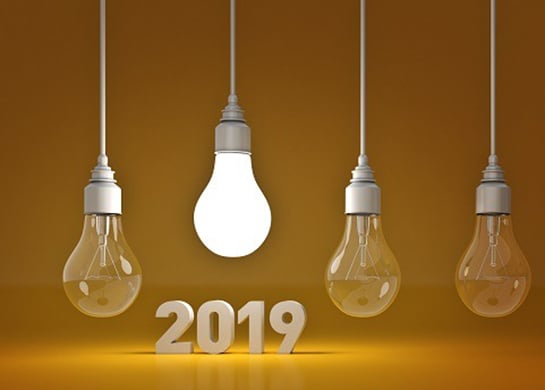 With rapid-fire changes in how we invest, borrow and save; how financial institutions control risk; and how financial institutions (FIs) analyze data and control lending, the financial technology, or fintech, market is bringing significant disruption to the $8.5 trillion U.S. financial services industry.
Fintech is no longer limited to back-office functions. By making every type of digital transaction possible, it has altered the way that FIs operate, particularly in the realm of customer-facing processes.
As a result, the industry's biggest players are under siege from not only small competitors, but also from the Big Four tech companies: Google, Apple, Facebook, and Amazon. As new companies daily enter the fray – entities that offer everything from online lending to next-generation credit scoring, FIs of all sizes need to be both nimble and digitally savvy in order to thrive.
Community-based FI's are working to identify emerging technologies that represent the best path forward for their organizations. With that in mind, we have summarized a list of the fintech trends to watch in 2019, and the best players in this continually evolving sector
1. Blockchain and cryptocurrency. Blockchain is a form of digital, public ledger for cryptocurrency transactions, cryptocurrency is a digital asset that works as a medium of exchange. What does this mean for the financial services industry? Security. Because blockchain and cryptocurrency are decentralized databases, they are virtually impervious to hackers. In addition, because there are no intermediaries, blockchain can reduce international transaction times. JP Morgan Chase and Ethereum are two of the companies exploring the potential of this technology.
2. De novo banks. Small FI startups can innovate quickly, and because they are more in touch with their customers, they can make changes accordingly. With low overhead costs, they can charge minimal interest rates. This type of competition will force bigger FIs to embrace innovation to keep pace with these fintech upstarts. In addition, new players in the industry will adapt new technologies to compete. This is beneficial to the entire industry, as they fill important gaps in the market by serving niche communities. Two of the fastest-growing de novo banks are New York's Grasshopper and Sterling Bank in Las Vegas.
3. Text interfaces and AI. Many community-based FIs have been reluctant to adopt digital processes as they count on the "personal touch" to succeed. This human factor does come with a cost; keeping up with the demands of their clients or members can be time consuming, a limitation that machines do not have. With the new "conversational banking", chatbots can address a variety of customer service issues, and FI customers can get answers immediately. This not only gives the customer the personalized information that they need, but also ensures that everyone that logs onto the FI's interface will get the same level of attention. The result? CSRs are free to focus on more important areas of the business, such as commercial lending. IBM's Watson and Amazon's Lex are two of the most prevalent chatbot providers in the industry, with new companies entering the fray all the time.
4. Fintech in lending. Online lending services are nothing new; in fact, consumer lending was one of the first fintech industry services to join the technological revolution. Alternative lenders offer nimble decision tech capabilities. Yes, these alternative lenders provide convenience, but that convenience comes with higher interest rates. Players like Kabbage can offer instant loans for small businesses, and FIs are scrambling to keep up. With more efficient and streamlined processes, FIs of any size can keep their commercial loans from going to the competition. Borrowers using a tech-enabled lending process can apply in minutes and receive a decision in as little as 24 to 48 hours. One such product is ProfitStars Commercial Lending Center Suite, which gives borrowers the best of both worlds; it allows your lending team to concentrate on service while giving your borrowers the technology-driven, speedy financing they want and need.
There you have it. Those are the fintech trends that you'll see in 2019 and for years to come. Happy New Year from your friends at ProfitStars!
Like this article? You can receive similar insights from ProfitStars® every two weeks when you subscribe to our Commercial Lending blog.