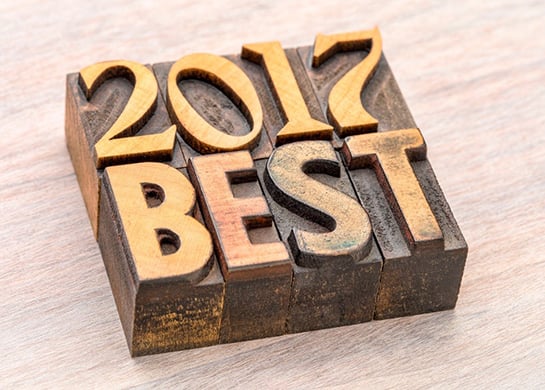 As 2017 draws to a close, it's a good time to look back, take stock of our progress … and perhaps catch up on a few things missed along the way. If, by chance, insightful commercial lending blog posts were among your missed opportunities, we submit this list of Strategically Speaking gems from the second half of the year for your consumption. Happy reading!
1. Loan Origination is No Longer Enough
The world of commercial loan origination is changing rapidly. A by-product of billions of dollars in worldwide technological investment since 2010 is the creation of better lending platforms for community-centered financial institutions. Read more.
2. Surviving the 'Wheel of Death' – 5 Critical Steps for Crafting a Data Integration Strategy
Earlier this year, one of the smartest bankers I know suddenly reached the end of his rope. In an attempt to bring order to the chaos of managing data silos within his financial institution, he drew a schematic of all the systems that, at one point or another, tied into his core. The end result was so confusing that he named it "the wheel of death." Read more.
3. The Next Wave of FinTech: Portfolio Management
While the majority of the financial technology focus in recent years has been on loan origination systems and automated decision tools, portfolio management is the real key to long-term success in commercial lending. Just ask lenders how many bad loans they've made during their career. The large majority will tell you that each time a loan was made, the financial institution had every reason to believe it was a good deal. Read more.
4. It's Time to RATE the Effectives of Your Small Business Lending Process
Of the $1.9 trillion dollars in commercial and industrial loans held by FDIC insured institutions today, approximately $296 billion (15%) are smaller than $100k. Small financial institutions have been taking a hard look at how to deliver these loans in a manner that is beneficial to business owners while also taking their own operating costs into account. Read more.
5. Five Emerging Game Changers in Commercial Credit Risk Management
As the financial services industry enters 2018, technological advancements within the sector are beginning to have a significant impact on the way credit risk managers, from chief credit officers to front line lenders, handle their responsibilities. Five emerging trends are likely to reshape the business of commercial lending in the months and years ahead. Many of you are likely already seeing some of these changes in your institutions. The business of commercial lending is in the midst of a renaissance that has the ability to significantly enhance communication between lenders, their clients, and their prospective clients. Read more.