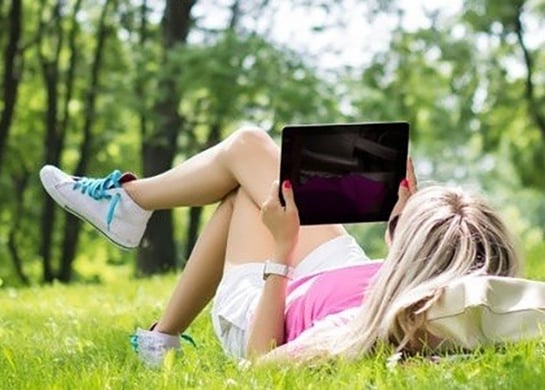 As summer draws to a close, many of us are grabbing a last reprieve from the office grind to unwind, recharge, and perhaps even catch up on our reading. If you like to seek out new ideas in your downtime, then consider this short list of the most popular commercial lending blog posts from Strategically Thinking so far in 2017.
CECL Requirements … Our Modern Day Y2K? by Gary Lewis, posted January 27
Flash back to the late 90s when Y2K was all the rage. I remember the panic that transcended virtually all segments of the software market. Will our interest calculate correctly? How will we track maturities? Will the coffee maker work? The sky was falling! Whoever thought that having a two-digit data field representing the calendar year would be such a big deal? Well, it was a big deal. Or at least it appeared to be at the time … So, how does this relate to CECL? Read more.
The Long and Winding Road of Commercial Lending by Kristin Zell, posted February 10
When Paul McCartney wrote the lyrics to "The Long and Winding Road" in late 1968, it's safe to say he was not talking about commercial lending. But he very well could have been. Many business owners can relate to the lyrics, especially the line "you left me standing here a long, long time ago." There are no less than a dozen steps associated with application, analysis, underwriting, approval, and eventual funding of a commercial loan. That leaves a lot of room for process improvement. Read more.
Conditions within the commercial lending sector during the past 10 years have led financial institutions to seek greater efficiency throughout the loan fulfillment process. The demand for more integrated lending platforms is produced by three distinct market conditions:
The rise of alternative third-party lenders since 2010.
The need to increase production speed and reduce costs, in part due to the competitive pressures created by the new alternative lenders along with historically low net interest margins.
The need for data integration to allow previously disparate systems to communicate with each other.
This third item, data integration, will make it much easier for institutions to manage risk and comply with upcoming changes to the loan loss recognition standards put forth by FASB. Read more.
Not All Lines of Credit are Created Equal by Patrick True, posted April 21
Revolving lines of credit to small businesses help fulfill a critical need for cash flow. They bridge the gap between the time services are completed or goods are shipped and the time payment is made for the resulting invoices. For most small business owners, this time gap can be challenging, especially since it is unpredictable and can leave the business at the mercy of its customers. For small businesses in the U.S., this time gap averages 50 days, although it varies by industry. Filling the gap with predictable cash flow is a critical requirement for businesses that are growing, as well as businesses that have opportunities for quick-pay and volume discounts. Read more.
Why Banks Should Care More about Small-to-Midsize Businesses by Susan Griffin, posted June 30
The small-to-midsize business (SMB) lending market has grown considerably over the past year, and many industry analysts believe this trend will continue through 2018. A growth rate of over 18% is predicted! So where is the potential growth coming from and why does it matter? Read more.