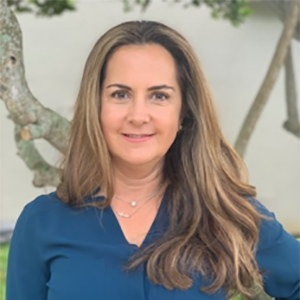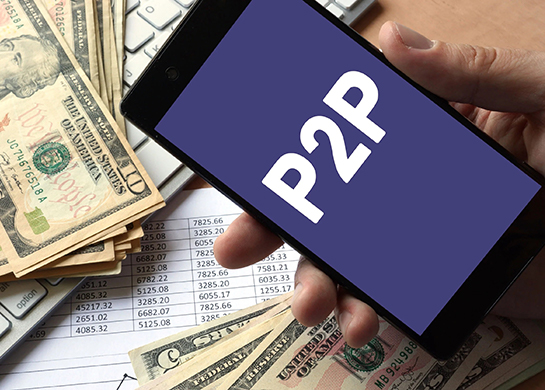 Person-to-person (P2P) payments has been a hot topic in the financial services space. Zelle can already reach more than 50% of all direct deposit accounts (DDAs) in the U.S., and Zelle's partnership with Mastercard and Visa will soon allow it to reach approximately 97% of all DDAs.1 As P2P has grown, more alternative players have gotten into the mix. Google is attempting to entrench itself into financial services by offering DDA accounts, leading to allegations on how P2P will be further leveraged via Google Pay. Facebook expanded its P2P payment solution to enable additional commerce between marketplaces and platforms. Amazon Pay plans to enable voice-based bill payment which is likely to create a new wave of P2P innovation. Being able to say to your mobile device, "Send Susan from Facebook $80 to pay for my share of dinner last night," might be closer to reality than we think. We have to concede that competition, especially from unconventional providers, is expected to get even more convoluted in 2020.
2020 not only brings us a new year with new intentions, fresh goals, and a renewed attitude – it also brings a new decade. Cue the 2020 visions of grandeur. However, many experts really do anticipate technology to explode in this next decade. Just think of how far we've come since last decade with the following tech advancements:2
iPad revolutionized digital media

Self-driving cars hit the road

Instagram and Snapchat began chronicling our every experience

Selfies became a thing

Virtual assistants entered our homes
It's crazy to look at where we've been and where we may be heading. In a recent article published by CNBC, Mike Mayo, a well-respected banking analyst, reported these next few years as being "the golden decade of banks and technology." Mayo says, "Tech is the enabler. It's going to take banks on this multiyear trend of improving efficiency, better returns with a lower-risk profile that's still being underappreciated by the Street."3 Faster payments including real-time and P2P are core to technology transformation for financial services and have implications way beyond payments. Yet both technologies have been a big question mark for many banks and credit unions, despite the massive mainstream growth and fintech/big tech entrants.
P2P's Place In the Payment Product Mix
So, the question remains, should financial institutions invest in P2P? Can they win the race against big fintech firms like PayPal, Venmo, and Square? Will their end consumers either make the switch or give P2P a try for the first time? The answer is yes, yes, and yes. Financial institutions must offer P2P and they must include it in their broader payment strategy. It's not a matter of if financial institutions should have P2P, it's a matter of how they can make the most of it. P2P itself is table stakes. Enhancing user experience through P2P while building trust with users by being there during money moments of need is how to offer P2P.
Payment choice and money movement flexibility are critical to consumers. Seventy-one percent of consumers say that being provided with multiple ways to pay increases their customer satisfaction and retention with the financial institution.4 Streamlining money movement so it's less of a chore is something that financial institutions can capitalize on. Strengthening their digital payments position and coupling that with the already excellent customer support is the winning ticket to payment perfection.
Think of P2P as an enhancement to your existing bill pay offering. P2P should act as an option for monthly recurring payments. The most popular use of P2P is still paying an individual back for entertainment or dining or giving a gift. Yet, many consumers pay care givers, tutors, service providers, friends, children just to name a few - on a monthly basis, mostly mundane payments, but none the less important. These types of repeat payments are prime for P2P.
P2P also supports more meaningful payments. According to Javelin Strategy and Research, consumers between the ages of 18 and 44 use P2P on a monthly basis to make the following payments:5
55% pay an individual for business performed

48% pay rent

65% pay an individual for bills

59% purchase from an online marketplace such as eBay or Craigslist
Ease of use and speed of payment are just two obvious benefits that can be realized. Other perks include the certainty of delivery and real-time status of payments in addition to enhanced messaging that can accompany P2P payment transactions.
P2P can transform the user experience from panic, worry, or dread to calm, assured, and confident. It can also help financial institutions improve online and mobile bill payment options to prevent losing consumers to biller direct sites.
So, what to do?
Focus on money management, not just money movement. Consumers need to better understand their finances within the P2P application. Enabling ways of tracking payments, saving, and investing will provide greater flexibility and start to build on features readily found in many competing neobanks.
Beef-up onboarding. Get employees to use your P2P solution. Educate both employees and consumers on how to use it and why it's beneficial. Include enrollment in P2P and other digital payments as part of your bank or credit unions onboarding process.
Think about incorporating rewards. For years, rewards and incentives have worked to ingrain credit card spending and merchant selection. Rewards are now being used to drive P2P volume as well as other digital payment methods.
Faster payments are a defense that financial institutions can use to beat back competition from fintech/bigtech firms as well as mega-bank competitors and biller direct sites. As technology advances, user experience and end consumer support are paramount and may be the biggest differentiators a financial institution will have. Connecting the digital and human experience to provide exceptional user experience in a tech-driven world will be the competitive advantage to beat.
Like this article? Subscribe to the Strategically Speaking blog to gain access to weekly articles from our industry leaders right from your inbox!
[1] Top 10 Trends in Retail Banking & Payments, 2020: Transforming by Elevating the Customer Experience, Aite Group, January 2020
[2] 25 Major Technological Advances of the Last Decade, Stacker, December 2019
[3] Noted Banking Analyst Says 2020 Will be the Decade of Banks and Technology, CNBC, January 2020
[4] 2018 Trends in Billing and Payments: Enhancing the Customer Experience, December 2018
[5] Growing P2P Adoption, Javelin Strategy & Research, November 2019