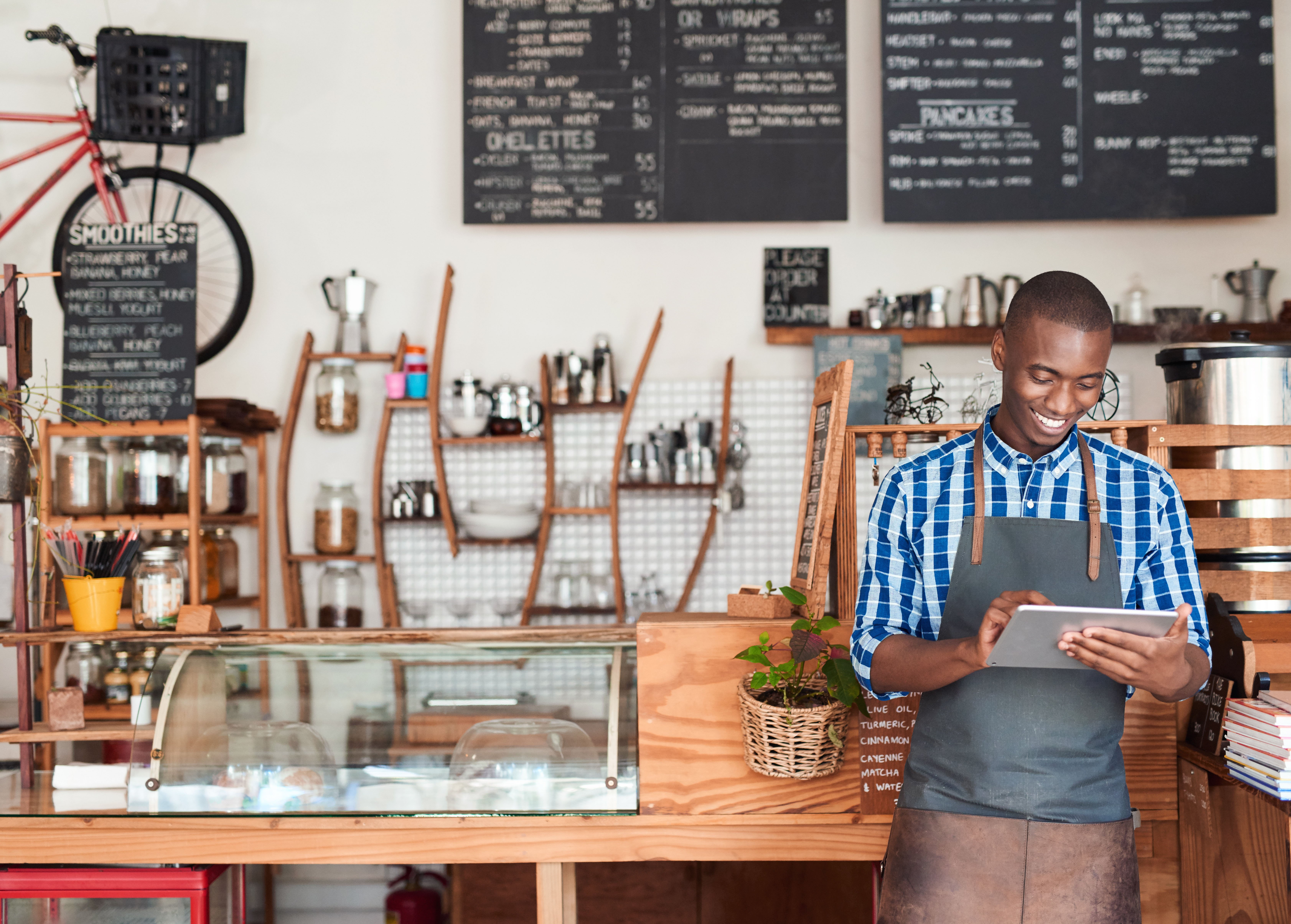 The year 2021 introduced the world to more small businesses than ever before. Many entrepreneurs turned losing their jobs (or gaining a few hours in their commute-free days) into opportunities to pursue dreams. Applications to form new businesses were up by 58% in the first nine months of 2021. What's most interesting about this trend is that many are taking a less risky approach to starting a business in the form of "side hustles," or projects worked on in free time alongside their full-time jobs. Community banks and credit unions are lagging behind in offering services to accommodate these growing businesses, and the opportunity to fill the gap is greater than ever. Read on for three strategies you can use to attract new business and small business accounts.
Build Relationships Early On
If there's one area in which community banks and credit unions have always excelled, it's building relationships. This may be the biggest key to standing out to small business owners. Many of the gig economy workers and side hustlers are starting their businesses out of personal bank accounts. They may not be sure how large their business will grow or if it will even be successful. However, those who do succeed will quickly outgrow the offerings of their personal account. If you've built a solid relationship, then they will likely turn to you when they're ready to take out a loan or start digital invoicing.
In 2020, banks and credit unions saw an influx of small businesses requesting loans through the PPP (Paycheck Protection Program) initiative. Those that turned to community financial institutions, rather than megabanks or online lenders, were much more satisfied with their decision. Nearly 86% of small businesses that applied for a loan with a credit union or community bank in 2020 said they were satisfied, according to the Fed's Small Business Credit Survey. Satisfaction rates were 68% for larger banks, 60% for finance companies, and just 43% for online lenders.
We know that community financial institutions have what it takes to support small business accounts. They are likely better equipped and able to accommodate the questions and growing pains that come with navigating a new venture. However, for the modern entrepreneur, technology and tools prove to be an equally important competitive differentiator.
Offer Tools for Growth
Building small business relationships early sounds great in theory, but how can community banks and credit unions get them in the door? The answer is by making it easy for new small business owners to find all of the tools they need for growth in one place so they don't have to rely on multiple platforms to run their business. These tools may include things like budgeting dashboards, integrated invoicing and payment acceptance, along with payroll management.
Fintechs are making strong plays in this area. There are at least 140 fintech competitors providing a variety of financially related services that compete with banks in the small business market. With an array of solutions where entrepreneurs can find answers to every question, financial institutions may struggle to keep up. Only 24% of small-medium businesses say their bank or credit union truly provides innovative solutions.
Therefore, we recommend a mindset shift. Rather than viewing these fintechs as competition, community financial institutions must see them as potential partners. The true threats are the megabanks and tech giants like PayPal that are taking a large share of deposits. By working together, community financial institutions and fintechs together can unite over a common cause – understanding and solving banking problems for small business accounts.
Jack HenrySM makes partnerships like this easy to achieve using open APIs through the Banno Digital ToolkitSM. One excellent example is Jack Henry's partnership with Autobooks – integrated invoicing and digital payment acceptance for free via both online and mobile. Hear directly from two community bank executives on how they've leveraged the Autobooks plugin to attract new business and better serve the small business market.
Take a Well-Rounded Approach
By forming a relationship and offering innovative tools, community banks and credit unions create a strong foundation for becoming a small business's one-stop shop. For instance, 93% of small-medium businesses get all of their financial services from the same institution and 95% prefer this setup.
The takeaway? Community banks and credit unions must make it a priority to inform small business owners about the array of services they offer by cross-selling products that make sense. Think about this: many new entrepreneurs are running businesses primarily on their smartphones, so it's worthwhile to make sure that your small business owners are also aware of the tools available to them through your mobile app.
By keeping customers and members up to date on the latest tools to support their small business, you can ensure they turn to you when they're ready to take the next step. Whether this means taking out a loan for more growth or hiring employees, make your financial institution the first place they turn to.
The uptick in new small businesses shows no signs of slowing down. So, community banks and credit unions that start seeking those small business relationships early on and finding more ways to understand and serve this community will have a leg up against the competition.