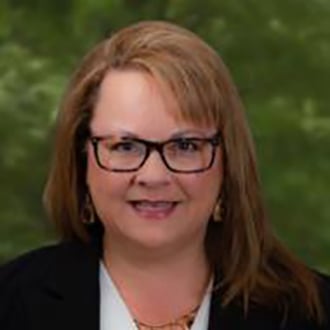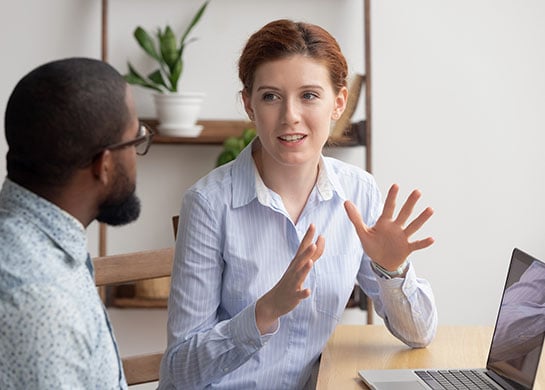 People are searching for and willing to try digital banking services they didn't know they needed until now. Let them know there's no place like home, where you provide all the services they need.
Online banking usage has surged during COVID, and this means people are looking for ways to accomplish their financial transactions digitally.
Now's the perfect time to increase awareness and adoption for your digital banking platform. While creating your annual marketing strategy, make sure your plan includes a consistent adoption and education program for all your digital products and services.
Whether the value of your digital banking solutions is based on revenue, data, engagement or simply an advocacy position of providing a free, contactless service, you need to be intentional about motivating your account holders to adopt the digital solutions you provide.
Are your account holders aware of all the digital services you offer? How about the rest of your community? Do they understand the benefits of using them, and how easy they are to use? These internal and external touch points are the core components of a great adoption strategy.
Consumers turn to their financial institutions to prepare them financially for the road ahead. Make sure you clearly communicate the benefits your digital banking solution provides to them, such as the option to remotely deposit funds, move money, pay bills, and more.
Your Staff Is the Key to Your Success
Your internal team should be aware of your digital banking products and services, but they also need to understand the benefits and know how to use them. Not only are they your greatest advocates, but this information also gives them the power to help solve problems at the personal level, whether at the drive through, on a phone call, or during an online conversation.
When setting up an internal education program, include training with your digital solution providers. If your staff is large, consider this a "train the trainer" step, and let these leaders help educate the rest of your staff.
A next step can be as simple as giving a demo during a staff meeting and practicing conversation scenarios. If your financial institution offers a more formal learning management system (LMS), upload links to interactive demos or videos provided by your solution partners to create an in-depth program with online trainings and quizzes.
Below are ideas of how you can have fun while promoting education and training.
On Thursdays We Wear Pink (or Purple)
Another idea to boost staff education and engagement around a digital product is to plan a theme day. If you're launching a digital payment solution like Zelle Network®, for example, you could order purple branded shirts from their marketing portal for your staff to wear. Or simply ask everyone to wear purple, the Zelle signature color, that day.
Gift Zelle branded pens to everyone who comes through the drive through and grab some "Zelle day" photo and video opportunities to share on your social media channels. Purple streamers, purple cookies, Zelle trivia contests with small prizes, are all easy, fun ways to educate internally about something new.
New tech doesn't have to be daunting, there are plenty of easy ways to get the word out and increase adoption for your digital banking.
3 Phases of the Journey
Once your staff is up to speed, consider creating an adoption strategy based on these three phases of your consumer journey with your digital banking: Welcome, Engagement, Re-engagement.
Set up resources like daily automated emails to welcome new online banking users, and based on their activity, add them to email workflows that encourage their engagement, or re-engagement for those who haven't recently used the solution. Each month you can segment your account holders into lists that fit the categories based on their level of activity in your digital banking.
For account holders who want to try digital payments, but just haven't taken that step, a little cash can be the right motivation to try something new. Try offering a small deposit ($10) into each person's account who sets up and makes three digital payments.
Creating personal experiences like a theme day, and tying them together with marketing resources, are great ways to begin an adoption program.
Keep Your Message Fresh and Relevant
Providing personalized messages of support can be complicated since your message needs to change to stay relevant. Review your adoption marketing materials routinely to ensure your outreach still makes sense.
Recently Salesforce shared a range of possible post-COVID scenarios for banking. No matter which scenario emerges, keep your message relevant.
Be empathetic to customers, which will drive long-term differentiation.
Prioritize digital initiatives to accelerate your banks' ability to quickly deliver customer-first solutions and products.
Be proactive in reaching out to customers, including small businesses, about new product options that can help them.
Identify customers at risk by reviewing data, so you can proactively educate and offer services.
Increase investment in new technology to help improve cross-sell as the potential long-term impact of selling via physical channels affects the bottom line.
Lean on Partners for Help
You don't have to reinvent the wheel to create an adoption marketing program. Reach out to your solution providers for help. They're a great resource for training and adoption marketing materials, best practices, case studies and examples that make it much easier to set up a successful adoption marketing strategy for your digital banking services.
Set your goals based on the availability of resources (people + budget) you can commit. You don't have to start with a huge splash if you don't have the immediate budget for customized video or lots of branded resources. Start simple with turn-key or automated resources provided by your digital partners to get the word out and build up your library of custom resources over time, as resources allow.
No matter how you plan to educate and increase account holders' engagement with your digital banking features, encouraging adoption of secure and reliable ways to manage their finances underscores the importance of your financial institution as the home for all your customers' banking needs.