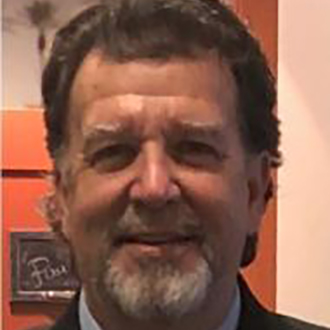 Why should a financial institution (FI) care about the many alternative lending options their consumer and commercial customers have today?
First, let's define what alternative lending means. It's a broad term that describes a wide range of loan options to consumers and business owners outside of a traditional bank or credit union loan. These alternative lenders are most commonly used when an individual or business owner cannot obtain a traditional loan from their FI for any number of reasons. Another reason is because of the delays and difficulty associated with applying for and being approved for traditional banking loans compared to the speed and ease of use being provided by many of the new alternative lenders today.
Examples of some top alternative lenders:
PayPal
Amazon
Quicken Loans
LoanDepot
PennyMac
OnDeck
Social Finance (SoFi)
Reali Loans
Kabbage
A variety of non-traditional commercial lenders specializing in A/R, ABL, leasing, CRE, LOCs, etc.
A rapid disruption of traditional lending that has historically been primarily provided by financial institutions is now being targeted by these and other alternative lenders. Most alternative lenders have sophisticated lending platforms that provide expedited decisioning and a sleek user interface to attract borrowers.


An example of the aggressive growth in alternative lending is represented in the chart below. This demonstrates the short timeframe required for a well-funded alternative lender, PayPal, to generate significant market share. PayPal has now become the leading online small business lender in the category. Another interesting fact is that Amazon has revealed that it has had made more than $3 billion in small business loans since 2011 to help small and medium-size businesses selling on Amazon.
"It took PayPal 23 months to get to the first $1 billion in lending," said Darrell Esch, Vice President of global credit at PayPal. "Demand has never been in shortage." According to research from deBanked, it took PayPal only five years to reach the $10 billion milestone.
The loan originations were spread out across 225,000 small businesses globally according to PayPal, including the U.S., UK, Australia, and Germany as well as Mexico through a partnership with another online lending platform. Currently, however, PayPal is originating $1 billion per quarter… making this digital player a very formidable competitor.
*Source: "Alternative Lenders Continue to Steal Business From Banks" by Jim Marous, The Financial Brand "
What types of loans are being offered by alternative lenders today?
Consumer Loans:
Mortgage
Auto
Short-term and intermediate Loans
Lines of credit
Merchant cash advance
Appliance
Payday
Commercial Loans:
Accounts-receivable financing
Asset-based lines of credit
Purchase order and inventory financing
Equipment leasing
Contract finance
Term debt
Commercial real estate finance
Unsecured cash-flow loans
How can a financial institution maintain a relationship with a customer who does not meet the requirements for a traditional loan, and why should they take the time and trouble to help them?
Alternative lenders are aggressively targeting FIs' consumer and commercial clients for lending growth – statistics show the rapid growth of alternative lenders, and financial institutions that do not "protect this space" will lose it.
Community-based FIs must act to maintain a lending relationship that has often developed from the historical and unique connection they have with clients who have used them for complimentary services such as deposits, savings, checking accounts, credit card, payment transactions, credit counseling, trust services, etc.
The relationship between community-based FIs and their clients is consistently cited as a key reason to apply for and maintain an ongoing loan by their clients.
Financial institutions have a unique advantage in being able to offer one-on-one personalization and local relationships that cannot be as easily replicated by alternative lenders.
Technology solutions that can integrate with an FI's systems and utilize the data set that a financial institution already has are now available from a variety of qualified vendors and partners. These new technology solutions can automate financial analysis, loan decisioning, and customer applications to vastly improve the overall user experience. But these systems must be implemented by financial institutions now in order to retain existing relationships and gain new ones.
Financial institutions must seek to provide a friendly, trusted alternative solution that meets the needs of their clients and prospects, including those needing alternative sources of funding because they may not qualify for a traditional loan. Turning prospects and clients away to a non-trusted source could result in losing the relationship forever.
Alternative lending networks exist that will work with financial institutions to guarantee the customer relationship by offering loans to those who may not qualify for a loan at your institution today, but may in the future. It is vital for financial institutions to have a relationship with trusted loan networks to protect this relationship, thus allowing the customer to return to their institution of choice when they once again qualify.
FIs that do not embrace change in how loans are applied for, evaluated, processed and managed will lose out to the many alternative and fintech lenders that are targeting your client base and new prospects. Alternative lending represents an opportunity for financial institutions to expand new and existing relationships while "protecting their turf". This requires strategic partnerships between alternative lending networks and financial institutions to meet the unique challenges borrowers face, while also guarding the unique connection between FI and client.