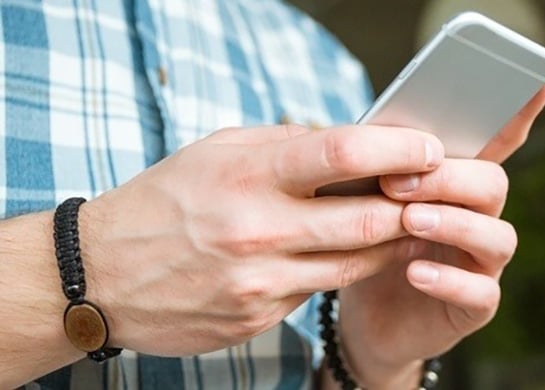 I confess…I am that picky person that pinches the produce and squeezes the Charmin at the grocery store. Honestly, I don't enjoy grocery shopping – I dread standing in line, knowing there are better ways to invest my precious free time. Amazon launched a new concept store in Seattle, Amazon Go, for the 67% of consumers like me that never shop for groceries online yet yearn for greater convenience.
Amazon is renovating the shopping experience by eliminating the biggest shopping friction point – the checkout line. Calling it the "Just Walk Out Shopping experience," Amazon Go shoppers select the products they want, skip the checkout line and leave. Their Amazon account is charged and a receipt is sent. Amazon's "secret sauce" uses a combination of computer vision, sensors and deep learning technologies to detect when a shopper removes an item from the shelf. (Due to technical scalability issues, Amazon has delayed the expansion of Go stores.)
Not surprisingly, Walmart is working on a similar approach to disrupt the $600 billion U.S. grocery market with their Scan and Go app for smartphone users. Customers scan the items as they shop and pay the total using the app. They show the mobile receipt as they exit the store.
It is an exciting - but not a new - model. This "grocery store of the future" was actually predicted more than ten years ago, as envisioned in a prophetic video.
Perhaps this is one of those innovations that couldn't gain momentum until the time was right, which appears to be soon. Some speculate invisible payments may account for more than 25% of all e-payments by 2021. Brian Peters, executive director of Financial Innovation Now, a lobbying group representing tech titans including Apple, Amazon, Google and PayPal, said, "We are working towards a world of completely frictionless payments where there is really no checkout. There is no swipe."
Invisible payments has been a hot industry topic for several years. Card-on-file schemes and repetitive payments are old news, having been staples of ecommerce and bill payment for years. RFID-based toll road systems were early pioneers of the invisible "pay as you go" process. Smartphone apps made the "Uberization" of payments possible.
What is different now are the novel, frictionless experiences based on new user interfaces. Wearables like Disney's Magic Band, virtual assistants like Siri, Alexa and Google Home enabling voice commerce, and even connected cars are just part of the next generation of invisible payments.
Last month, Visa and IBM announced a partnership where payments and commerce will be supported on virtually any connected device. Visa will provide tokenization that effectively transforms devices into point-of-sale terminals, allowing users to pay on-the-go. IBM calls it "cognitive commerce." MasterCard has also been working on converting gadgets into payments devices.
Experts estimate there will be 24 billion Internet of Things (IoT) devices by 2020, with more transactions passing through connected devices than smartphones. IoT devices are expected to proliferate across our daily lives, ranging from jewelry to smart home equipment like refrigerators, lighting and washing machines.
As technology advances, IoT devices will become interoperable, blending artificial intelligence and machine learning to detect behavioral patterns and act upon them. The frictionless convenience of the consumer experience will deceptively mask the underlying complexity of the technology powering these automatic payments.
Just imagine – invisible payments will take place without your timely, intentional action to initiate the transaction. The days of worrying about ordering supplies just-in-time will fade into the past. Copiers will automatically order new ink cartridges when you're running low; pet feeders will order the right quantity of cat food so you never run out. Sounds like nirvana, right? But wait…as the ancient Greek playwright Sophocles said, "Nothing vast enters the life of mortals without a curse." There are pressing questions requiring attention:
In the event of a dispute or fraud, who is liable? A Carnegie Mellon University study finds even when a financial institution is not directly responsible for a fraudulent transaction, customers may still blame the institution and close their accounts.
How will IoT payments be regulated? (The National Institute of Standards and Technology, the FTC and the Commerce Department are already thinking about it.)
Will IoT security advance to the point that consumers trust it? (Last October, fraudsters hacked IoT devices, causing a massive Internet attack.)
Who owns and secures the data? Seventy percent of U.S. consumers are concerned about the lack of privacy in IoT devices.
Will consumers expect a consistent user experience across the channels and devices?
It's never been more critical to motivate your customers and members now to select your issued credentials as the preferred top-of-wallet choice. Why? People set it and forget it. Thirty two million credit cardholders haven't changed their favorite card in more than ten years and 21 million have never changed it.
The vision of future commerce will hardly resemble the way my parents paid. The next generation beyond Gen Z may never know a time when payments are made with a piece of paper or plastic (or even a phone). Our lifestyle needs may not vary greatly from generation to generation (we will still buy food, use transportation, manage households, etc.) but thanks to rapidly advancing technology, the payment processes will be radically different.
---
As the Managing Director of Payment Strategy at Jack Henry & Associates, Deborah Phillips, AAP combines her expertise in payments industry issues, compliance, marketplace intelligence, product management and marketing to drive strategy and innovation.