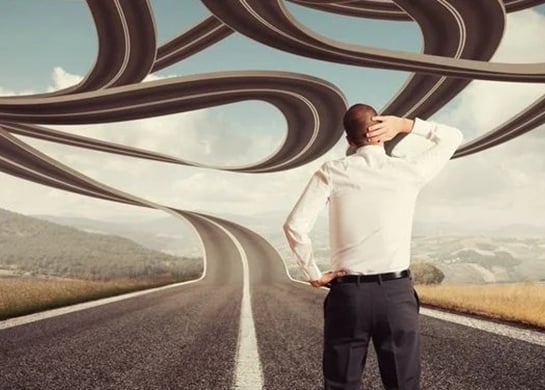 When Paul McCartney wrote the lyrics to "The Long and Winding Road" in late 1968, it's safe to say he was not talking about commercial lending. But he very well could have been. Many business owners can relate to the lyrics, especially the line "you left me standing here a long, long time ago." There are no less than a dozen steps associated with application, analysis, underwriting, approval, and eventual funding of a commercial loan. That leaves a lot of room for process improvement.
In many cases, a loan can take four weeks or more from application to closing at a traditional financial institution. This weakness has been exploited in recent years by non-bank lenders. And it's been targeted during the past twenty years by large financial institutions that have adopted efficiencies such as credit scoring for loans less than $250k.
Most community-based financial institutions will tell you that they do not want to engage in processes such as credit scoring. They feel it taints the personal relationship that is established between a lender and a borrower through the application process. There is no doubt that community-centered institutions have a long history of providing high-level client services, where business owners are treated like fellow human beings rather than numbers. But that argument only goes so far. It worked well prior to 2000, but today's business owners have grown up with fast-moving technology. We live in a time where people get enraged if a web page takes longer than four seconds to load. Today, business owners want more. They want the personal connection and the speed. Simply put, they want it all.
In recent years, non-bank lenders have been graded very well on the ease of use associated with their application and underwriting processes as well as the timeliness of funding. But they have scored poorly on factors such as price, service, and transparency. There is clearly room for community-based institutions to excel against these market disruptors while maintaining their core strengths.
Process improvement through technology does not have to be impersonal. Effective technology simply shortens the gaps between personal interactions. It enhances the relationship between the lender and the borrower rather than replacing it.
There are six areas financial institutions can target for process improvement through automation. All of these play to the strengths of the community-based organization by facilitating more efficient internal and external dialogue surrounding the commercial lending process. They are:
Remove manual tasks wherever possible
Standardize your process
Keep all loan documentation in one place
Tighten time gaps between steps
Create a pre-flight committee
Set minimum standards
These processes are explained further in our new infographic.
In developing technology for lenders, the goal is to enhance the dialogue, not to eliminate it. While many elements of the lending process should be protected, the inefficiencies should be corrected, especially when they delay or endanger the relationship itself.
At ProfitStars, we see a world where stronger banking relationships can be nurtured through technology. Don't leave borrowers waiting…lead them to your door.