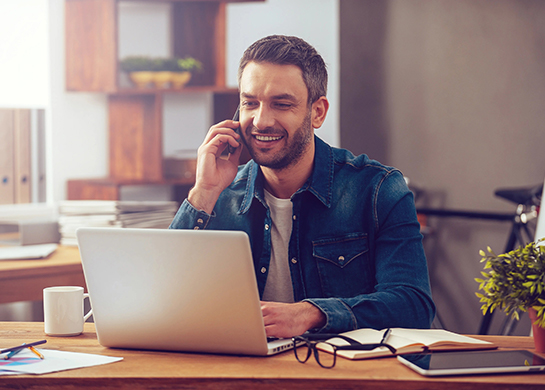 No one is exempt from the financial hardship and strain that COVID-19 is inflicting on our economy. We are all struggling on some level.
For financial institutions and alternative lenders, the No. 1 priority is to ensure payments continue to be received, whether from outstanding loans or open A/R. As if this challenge wasn't daunting enough, you must also look ahead to position your portfolio for the future.
You can achieve both by seeking to understand your client's customers, aka account debtors, and their relationships with your clients.
In many ways, factoring companies are better positioned to recover outstanding funds from customers because they are in constant contact with their customers' debtors. They are perpetually "in the weeds," searching for signs of risk. Because they are regularly monitoring the quality and creditworthiness of their clients' account debtors, Factors can spot the red flags early. A lot can be learned from them.
Communication
Maintaining close relationships with your account debtors is your best defense against portfolio damage. And for that, communication is key. So is consideration. An empathetic approach to account debtors will benefit you more in the long run than an aggressive one.
Not since the end of World War II has the relationship between businesses and financial institutions been this important. The same holds true for your account debtors.
Many Americans are now working remotely. Chances are, your account debtor's preferred method of contact has changed over the last 30 days, so it's important to ask about it.
Using their preferred form of communication can only increase your response rate. If you call and leave a voicemail when they have requested only emails, the chances of them ignoring or deleting your messages are great (particularly if they are stressed). Respect their wishes.
Be Flexible and Get Creative
For most, there was no time to prepare for this pandemic. Things are changing rapidly and we seem to be accepting uncertainty as our new normal. With this in mind, we must be flexible and get creative when tackling the challenges we face.
Working with your clients and account debtors on payment solutions is good for your portfolio. By offering to extend credit terms or modify payment plans, you are helping your clients stay in business beyond this crisis, which is good for everyone.
Your clients will be more than willing to work with you when it comes to their own customers because it's in their best interest to preserve those relationships.
Take furniture manufacturer Leather Italia USA as an example. Since 1997, they have manufactured quality leather furniture. While their larger retailer accounts are managed in-house, 70% of their accounts are managed by a factoring company. Leather Italia's CEO, Michael Campbell, asked his factoring partner to extend terms for its business accounts from net 30 to 60 or 90 days to preserve those relationships.
By scheduling regular conference calls with the factor's risk manager, Campbell was able to provide insight into each account, explaining each retailer's business, including their geography and how that comes into play.
Understand Your Account Debtor's Economic Position
The more you know about your client's customers, the better prepared you will be to weather this storm. There are some key factors you should be evaluating now.
How essential is their business to our current economy? If they are considered non-essential, can they sustain their business after the economy begins to open back up? Where are they located and how does this affect their business?
Don't be afraid use your client as a resource in order to gain a better understanding of their customer's businesses. For example, Leather Italia's factoring company was willing to work with them in understanding each retailer's business.
Another great resource is your team. Chances are you have a team of Collection and Verification specialists who are communicating with your account debtors constantly. They may even have a rapport with larger accounts because the communication is so frequent. Your team is on the front lines and with proper training, can spot red flags quickly.
Ensuring Readiness for the Future
Diversification
Banks, credit unions, and factoring companies with diverse portfolios are better positioned to survive a crisis because their exposure to just one industry is lessened.
For example, while manufacturing is currently slow due to the economic shutdown, healthcare is working harder than ever to support society. Transportation has slowed down but is expected to pick back up once the lockdowns are lifted.
A portfolio concentrated in one of those industries would be riding a roller coaster, but one spread across several industries should, on average, have a smoother ride.
In addition to industries served, you can also diversify how you serve your clients. While factoring may be the right fit for some businesses, others may be more suited for asset-based lending.
The CLMS/FactorSoft product by Jack Henry Lending lets you set up a variety of fee programs to diversify your strategic offering.
Or you may have clients on an asset-based lending program but due to the economy, things are unstable. Switching the client to a factoring program, even on a short-term basis, allows you to monitor their accounts in more detail and give you peace of mind.
Underwriting
There is no doubt that COVID-19 will change how we do things going forward. I bet your underwriting process already looks somewhat (perhaps dramatically) different than it did just two months ago.
Historical data is now irrelevant. Lenders of all types will need to be more conservative than they've been in the past. A greater emphasis will be placed on a prospect's concentration. And high-risk industries, such as retail, oil and gas, and aviation, will be approached with more caution than before.
Opportunities
Greg Valliere, Chief U.S. Policy Strategist at AGF Investments, has stated that as we begin to re-open, the economy will really bounce back in July, August, and September. That means businesses will be faced with cash flow challenges, if they aren't already.
Opportunities to provide working capital financing solutions to keep businesses moving forward will be vast. The knowledge you gain getting to know your clients' account debtors better will help you recognize specific opportunities sooner.