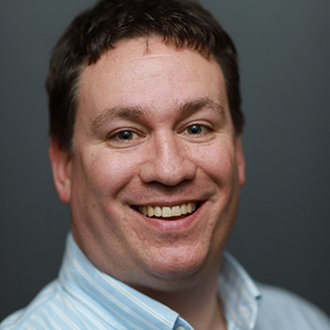 When was the last time you took a roll of camera film to be developed? How about taking out a phone book to look up a number? When was the last time you bought a CD or LP of your favorite band? Physical music (CDs, records, cassettes), camera film, print media (phone books, encyclopedias, newspapers), pay phones, and landline phones. These are just a few examples of items used frequently for more than 100 years that are now virtually gone within the past two decades. Technology has evolved to make these items nearly obsolete, which no one could have fathomed just 20 years ago. The same is happening to the world of data conversions.
The biggest innovations on the horizon revolve around artificial intelligence (AI) implementation in conversion tools and in the enterprise content management (ECM) solutions your data will be living in. Some of the use cases will be a completely new offering, while others will vastly improve existing tools and processes. Here are a few:
Improving Your Legacy Data During a Conversion
Does your legacy system only contain a few indexes that can be carried over to your new ECM system? By implementing AI into the conversion, you can have it scan and crawl through your documents and reports as they are being converted. This will capture key information off your reports and documents, such as account numbers and dates, then insert them into your legacy system data before it's loaded into your new ECM system. This will vastly improve your data's usability in your ECM, particularly with tasks like retention, workflow, document tracking, and others.
The Handling of Personal Identifiable Information (PII)
Does your legacy data contain PII that can be plainly seen? With AI, you can flag PII on a document or report and then have it redacted from view in your ECM solution. This ensures you are handling all your data securely and are in security audit compliance.
Breaking Up Document Packages into Individual Documents
Have your teams or the financial institution (FI) you acquired ever scanned in entire loan packages as a single document in your ECM system? This makes searching for individual documents that exist in a package futile. AI can be used to break these single document files apart and then allow them to be scanned separately from each other for easier research and compliance.
Cleaner and Faster Data Index Mapping From the Legacy System to the New ECM System
Data index mapping can be a very difficult and timely process. What if over 70% of it was done before you even started? By using AI machine learning, the mapping tools can be taught to assign the mapping of a document based on previous mappings of the same document. With each conversion, it learns more and more and lessens the items that need to be mapped from the customer.
Preparing for the Future and Data Analytics
Are you prepared for the big data philosophy that is coming to all ECM solutions? Get ahead by putting all your legacy data solutions into the same file structure for ease of use with analytical tools. Analytics will allow you to mine your data for trending, marketing, risk detection, fraud protection, and operational efficiency. Make sure your data is ready for the switch by adding in missing information through AI scanning and machine-learned mapping. These will make your data invaluable once the analytic engines are turned on.
Don't let your FI get caught behind the curve when the traditional data conversion goes the way of the pay phone. With the big data philosophy just starting to come to the financial data world, your time to prepare and be ahead of the curve is dwindling. Don't just convert your data, but improve it, correct it, and secure it with the help of embedded AI.
Consolidating technology whenever possible is a goal for many, but when the process involves a migration, ensuring that valuable data is effectively converted is more critical than ever. See how Hosted Solutions Provider Member Driven Technologies Tackles Massive Three-Year Migration Project Affecting 70+ Credit Unions.
Like this article? Subscribe to the Strategically Speaking blog to gain access to weekly articles from our industry leaders right from your inbox!