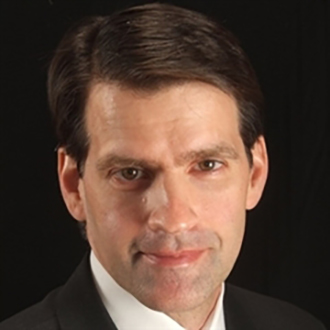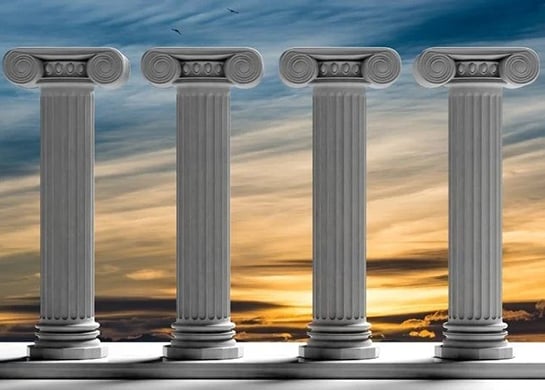 Studies show it costs between five and ten times as much money to win a new customer as it does to retain an existing customer, leaving no doubt that client retention has significant benefits. At the center of any client retention effort is your relationship management strategy, which brings us to the "Four Pillars of Relationship Management." These pillars represent organizational processes you can focus on to enhance your client retention efforts, regardless of which loan product or service you are delivering.
1. Onboarding and Training – Client retention begins at the exact moment a contract is signed. At this point, the sales team hands off the client to one of the onboarding team members and, if applicable, begins training them in how to work with your product and service. In financial services, onboarding typically includes introducing the client to your employees and showing them how to use the new tools available to them. These might include online and mobile services, branch services, and more. This is your strategy for bringing the new client into the family, so to speak. It involves showing them how much you appreciate their business – so much that you are invested in making sure they have a wonderful introduction and implementation process. Your client services and support teams are absolutely critical to this effort, as they represent the face of your organization. Never take this for granted. Always be testing your client experiences to ensure that service levels are high and customer satisfaction is not slipping.
2. Client Retention Strategies – Once the client is on board and has become accustomed to using your services, you will shift into client retention mode, which is focused on reaching out to show clients that they are appreciated. For lending officers, client retention includes outreach phone calls, business mixers, customer service panels, user groups, and more. Do anything you can to make your clients realize they are valued contributors to your organization, and that they have a voice when it comes to new products and services you may offer. Give them a seat at the table via user groups and provide them with channels for providing feedback. It is also important that your C-level executives spend time communicating with your clients, and that the clients feel they have a path to either vent frustration or contribute ideas.
3. Employee Hiring, Training, and Communication – With great sales executives, you can attract new clients, but to keep them you need great employees that can manage the relationships. From your client services and support staff to your relationship management team, it is absolutely critical that you know what type of person you want in these roles. It is also important to have a strong employee training program for these teams. Communication is just as critical for your employees as it is for your client base. Employees must know that they have a voice when it comes to service levels, problem resolution, and C-level interaction. The best things you can do to enhance retention is to hire great people, train them effectively, and then empower them to make client-level decisions on your behalf.
4. Corporate Culture – Corporate culture absolutely permeates everything that has been written above. A mission statement is one thing, but it must be backed by thoughtful action from every member of your organization. At JHA, our goal is communicated through our philosophy of, "do the right thing, do whatever it takes, and have fun." This is meant to empower our associates to take actions necessary to develop and enhance client relationships. It is also communicated through our PRIDE Core Values, which represent our Passion for customer service, Relationships, Integrity, Drive for results, and Excellence. It is one thing to make these statements, it is another for your employees to live them every day. That becomes the end game, the goal of every company seeking lasting success.
The long-term goal of any relationship management effort is to establish and strengthen these four pillars over time. If client satisfaction begins to slip, you can almost bet that one of the four pillars has a crack, and it is time to discover and repair the reason for that failure. As you can see, these pillars impact every single member of your organization as well as your clients. As you enter a new year, may your four pillars remain strong, and may you enjoy wonderful, intentional success in 2018.