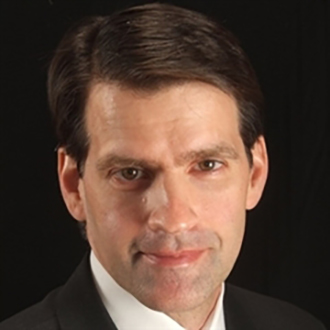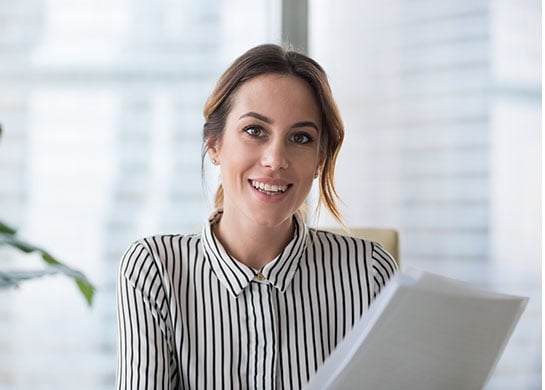 We have all learned new phrases during the past six months. Social distancing, new normal, flatten the curve and many others have made their way into our daily lexicon.
As we move forward, each of us will be challenged to thrive in this new environment. For commercial lenders, this will mean lending money during a time when SMB balance sheets are much weaker than they have been in recent years. The stress of the economic shut down and fluctuating demand for many products and services will take a toll on small businesses well into 2021, and lenders will be asked to respond by ensuring that credit continues to flow. While Paycheck Protection Program (PPP) and other government initiatives helped in the early stages of the pandemic, we are now entering the long recovery period.
Consider your own organization. How many of your lenders and other credit staff were in their positions during the Great Recession? Is this the first economic downturn they have experienced during their careers?
Here are five things your lenders can do to help ensure that your portfolio maintains itself throughout the remainder of the pandemic – a time that's likely to be highly unpredictable with the possibility of erratic supply and demand.
1. Take extra time to focus on your SMB clients' 12-month cash flow projections.
Whether dealing with an existing client or a prospective new customer, it's going to be important to get closer than usual to the business plan of each SMB.
Work with your applicants to truly understand how the current economic climate has impacted their balance sheet and how it's likely to shape demand, supply and pricing through 2021. This is not the time to use credit scoring for SMB applications, unless you are just using it as an initial screening device.
No credit scoring methodology ever created has contemplated the type of economic environment we find ourselves in today. This is a time to thoroughly study each opportunity on its own merits.
2. Incorporate more rigid stress testing into your underwriting processes.
It isn't enough to develop a 12-month cash flow forecast. Lenders must move further to understand how a client would be impacted if a second wave of the pandemic impacts their business during the winter months.
Could the business weather another prolonged period of lower demand? The bottom line is that businesses in many industries are financially stressed and we're likely to see more bankruptcies during the next 12 months than we have seen since the 2009 – 2010 period. For that reason, portfolio management and stringent underwriting practices will be key to the long-term health of your portfolios.
3. Monitor your revolving credit vehicles more closely.
Unless you have the luxury of a guarantor with a multi-million-dollar net worth, your working capital lines will require more scrutiny during the next 18 months.
Unsecured or unmonitored lines will likely be rare in 2020 and 2021. Consider employing methods and technology that will allow you to monitor collateral assets more closely. Also consider paying closer attention to the financial condition of the true source of repayment on these facilities - your clients' customers. Through 2021, the demand for flexible working capital lines of credit will be significant.
4. Consider SBA financing.
The 7(a) and 504 programs were made for times like this, especially considering that the most widely impacted businesses during the initial wave of COVID-19 were in the service sector.
Restaurants and businesses delivering personal services have long been a mainstay for government guaranteed programs, since they're tough to lend to with traditional lending structures and terms.
In addition to a high demand for revolving working capital lines, we expect almost unprecedented demand for SBA loans during the next 12-months. Will your organization be ready to respond to that demand in your local market?
5. Stay closer to your borrowers than you have in the past.
During times of unprecedented change and unpredictable market behavior, it is critical to maintain close working relationships with each client. It's not enough to more closely scrutinize incoming applications and renewals.
Check in early and often with your clients and make sure that they see you as a trusted source of guidance. Also use this time to train your younger lending and credit officers who are managing their first economic downturn. The relationships they forge during the next year will be with them for the remainder of their careers.
Lenders of all shapes and sizes are going to be asked to step up during the next 12 months to ensure the availability of credit to the SMB sector, which employs nearly 50% of the US workforce. By refocusing your team on the five core strategies above you can make sure that your institution thrives in the new normal.