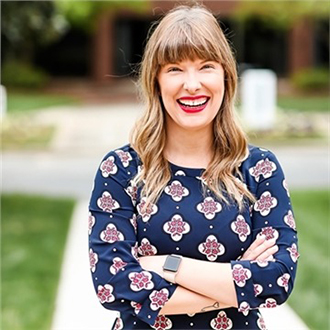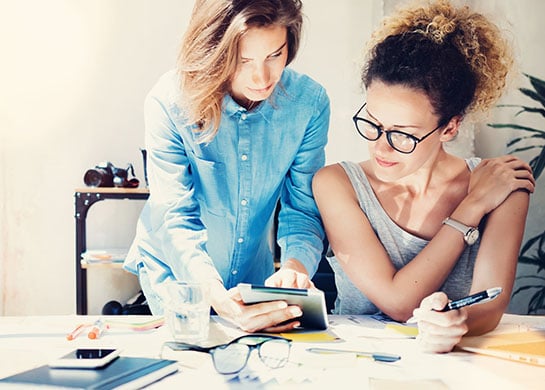 "If marketing were a science, we would have figured out the perfect formula by now. The reality is that people make decisions based on emotion. Tapping into that emotion and using it to drive business outcomes is the creative superpower." – Adam Morgan, Executive Creative Director at Adobe
The Importance of Being Open to Creativity
Creativity in business is about moving forward. It's about being open to new ideas, working methods, and feedback. It's simply not enough to keep doing what you've always done. Instead, you need to actively focus on the future by building stronger cross-departmental relationships and helping employees work together to share ideas and information.
When you work with a high performing creative team, you'll see an increase in brand recognition, engagement metrics (opens, clicks, form fills, etc.), lead generation, and ROI based on revenue tied to work. That's why more organizations are becoming increasingly responsive to the power that creative teams have in driving business results – leading them to bring more creative work in-house while giving Creatives (copywriters, graphic designers and artists, web developers) a more prominent role in the organization.
In fact, the InSource "2020 In-House Creative Management Report" found that 72% of in-house creative teams now handle 75% or more of the organization's creative work. And 89% of survey respondents say creative work is important to meeting business objectives.
How Marketing Supports Bank & Credit Union Growth
Establishing a definitive cause-and-effect relationship between marketing costs and results like asset growth is challenging, to say the least. Many factors go into the end results, but marketing clearly has an impact.
Out of 227 credit unions studied by The Financial Brand over a three-year period, 27.8% increased their budgets by an average of 15% annually between 2015 and 2018. Among these credit unions, 18 saw their net income increase by an average of at least 50% during the study period and saw their ROA improve by at least 0.3 points. According to study, "the marketing department itself faces a lengthening list of necessities and staff skills. Having social media, data analytics, videography, and more talent on staff or readily at hand through consultants or agencies is not a luxury anymore."
The American Bankers Association points out that within banking, there's an advantage for marketing leaders who can encourage open expression of ideas and create environments in which conflicting points of view can be freely shared. Marketing can lead the shift to thinking about data as an asset – and choose to work with other team members to compile a holistic view of what information is stored in which system. With that knowledge on-hand, it's easier to build better marketing campaigns in addition to creating more in-demand product offerings, improving internal processes, and gaining operational efficiencies by eliminating duplicate data sources.
Why Creative Teams Are Important to Marketing
Good marketing starts with a good story. In
"The Ultimate Guide to Storytelling,"
HubSpot points out that storytelling is an art form as old as time
and has a place in every culture,
generation
, and society. Stories make up a universal language and are used to stimulate imagination while creating a sense of community among listeners and tellers alike. Telling a story can make your target customers and members the main characters, and even change the way they think and feel.
High performing creative teams are particularly adept at using stories to better engage your audience and increase your bottom line. If customers and members can see themselves as characters in your story, they'll be more likely to adopt your product and delight in the experience.
A good creative team will help your organization:
Uncover the emotional elements.

At the basis of almost every decision is an emotion like fear, joy, anger, or desire. Creatives know that

tapping into these emotions

is critical to sparking interest and ultimately persuading them to become a customer or member, sign up for a service, or buy a product.

Build brand recognition.

By conveying your brand values and what you stand for, Creatives can help you to build a loyal customer or member base.

Drive more innovation.

In general, creativity begets creativity. It feeds off itself, driving innovation within the marketing department and across the organization. Creative teams build an atmosphere in which ideas and innovation is encouraged.

Showcase originality.

When it comes to standing out from the competition, originality is key. Doing something unique is one of the best ways you can capture the attention of your current and potential customers and members.
Collaboration Is Key
The secret to success is not going it alone – because the truth is, we all have superpowers. Your entire organization needs to understand strategy, culture, compliance, and technology – and more importantly, how they drive change. Marketers in banks and credit unions can create an advantage by cultivating a data-driven mindset that doesn't forfeit creativity; and organizations that embrace marketing as a revenue-driving function will set the stage for better results thanks to a collaborative mindset. It's time to tear down silos and usher in a new, organization-wide approach to leading change.
Teamwork will give your organization everything it needs to create extraordinary results.