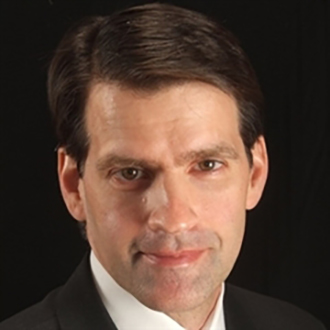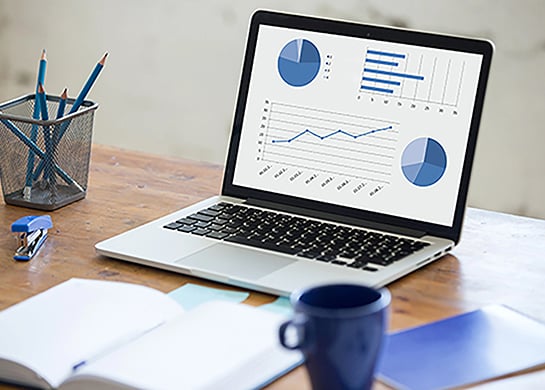 To fight the COVID-19 pandemic, federal, state and local governments engineered a partial shutdown of the US economy beginning in mid-March. The full financial impact of the shutdown is unknown at this time, since it has not been determined when we will attempt to re-open shuttered businesses.
But there are steps we can take plan for the re-emergence of the economy.
In early March, the US was entering the 129th month of the longest economic expansion in our history. The general economy was forecasted to grow at a rate of approximately 2% in 2020. The unemployment rate was 3.5%.
There were a few signs that the economic expansion was slowing in some industries. The manufacturing sector had contracted during six of the eight previous months. The energy sector, including oil production, had also been slowing.
Yet overall, we entered the shutdown from a relative position of strength in most sectors. In order to engineer a successful re-boot, there are five things we must consider.
The speed of recovery will vary across the country. The recovery will look very different in each community. The $21 trillion American economy is a patchwork of large and small businesses from dozens of industry sectors. Each community thrives based on the success of those businesses. Some local economies are built on agricultural or energy production. Some owe their success to manufacturing. Still others rely on tourism or a host of other industries. As a result, the economic recovery will be different depending on where your local economy stands and when it emerges from the lockdown in your area. For the same reasons, even the depth of the recession itself will be felt differently across the country. Some towns will have seen unemployment number rise well above 15% while others will experience lesser impacts.
The relationship between financial institutions and small businesses will be crucial to our success. There has been no time since the end of World War II when the relationship between businesses and financial institutions has been more important. While businesses and their employees have received some federal assistance during the shutdown, they will likely need more financing and financial guidance in order to get back on their feet. The nature of that financing will depend on the nature of the business itself. Some businesses, such as restaurants, retailers and personal services, will have been closed entirely during the shutdown, while others will have survived on short-term measures. Other businesses, such as manufacturers, will have slowed due to supply chain interruptions or a reduction in consumer demand. In either case, lenders will play a vital role in the recovery, just as they have during the shutdown itself.
It will take time. While we all hope for a robust "V" shaped economic recovery, the recovery will be more muted for two reasons. First, the shutdown will have caused at least 10% of US employees to experience unemployment for a month or longer. While many of those jobs are likely to return quickly, the unemployment rate will be impacted for a longer period. Some businesses will not re-open and others will re-evaluate their employment strategies. Also remember that about 67% of US GDP is generated by consumer spending. And this is the first US recession led by the service sector. Employees in this sector include the most vulnerable paycheck-to-paycheck and tip-to-tip workers as well as those that make up the Gig economy. A Federal Reserve study in 2018 concluded that 40% of Americans, when confronted with an unexpected $400 expense, would "either not be able to cover it or would cover it by selling something or borrowing money." The workers that are losing money in the current crisis are those Americans. Those who have lost their jobs will need time to recover their financial position and build emergency savings. Second, a significant portion of the population, will see a reduction in their retirement savings due to market declines. No one yet knows where the equity markets will end up later in the year, but many have seen their portfolio values decline 6% to 25% depending on their asset mix. That group, too, will need time before their spending habits return to pre-event levels.
Rebuilding loan portfolios will be important. Some service sector industries are on the front line of this shut down, such as restaurants, hotels, fitness centers and personal services. Others are impacted due to the changes that social distancing has caused on consumer and business demand. While many businesses are seeing a decline in revenue during the crisis others are seeing an increase, grocery stores being the most obvious example. The diverse nature of outcomes makes it imperative that lenders work to triage their loan portfolios in regard to all loan types, from real estate to consumer and commercial.
Our country will emerge stronger from the current economic and healthcare crisis. Most of us will experience this pandemic as a life-changing event. Just as past world events have shaped other generations, this will shape ours. It will change many things about how we live our lives, from the way we manage our finances to the way we shop and the way we plan for future crises.
While the exact timing is not yet known, we do know that the economic engine will run once again. Our federal, state and local officials are already beginning to plan for the rebound.
The early recovery process will involve some level of continued social distancing, testing protocols, and limitations on large gatherings, but we will emerge from the shutdown and begin to re-boot economic activity.
In many ways, this event will provide an opportunity for rebirth. It will offer us a chance to take what we have learned and apply it to our lives, careers and businesses. It will also provide us with an opportunity to work more closely together. For if there is one thing that this crisis has taught us, it is how reliant we are on one another and how important we are in our particular roles in our communities.