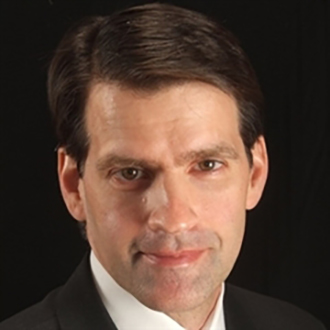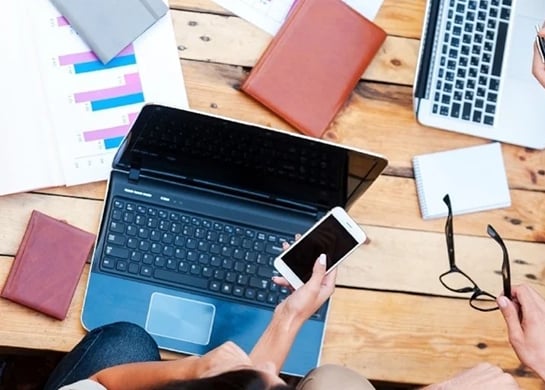 According to a recent study by the RadiCadi Group, the average person receives 121 emails a day while sending 40 emails in the same time span. There is no doubt that more people are competing for our time each year. This can often lead to a sense of overwhelming stress in our workplace when we cannot seem to keep pace with the glut of information we face every day.
The 1990s promise of fingertip access to information and paperless societies have instead led to a sensory overload of incoming data, requests, and advertisements. For many of us, there is also a sense that we are always connected to this information source, never able to unplug or re-charge. This impacts those in the banking industry as much as anyone else. The answer might be to fight fire with fire. Rather than letting technology overwhelm us, let's use it to filter the information that makes it to our desk.
In addition to being a high-contact industry, the business of providing financial services historically has been a highly intensive paper-based sector. Those of us who have been lenders can relate to a desk full of three-inch-thick credit files. Through time, much of that has been diminished by going electronic with our scanning and filing of key documents. Still, our lives feel cluttered with daily task list, emails, voicemails, and more. Technology can enhance your work-life balance, giving you more time to get to know your business clients. Here are some ways that financial technology vendors are currently working to help make your life easier and less taxing, while simultaneously enhancing your efficiency.
Digital dashboards – Systems deployed by financial institutions increasingly rely on summary dashboards to point us to the most critical information. These are business intelligence tools that sit on top of the systems we use today. Next-generation systems give us a bird's-eye view of those pressing issues that need our attention at ground level. The digital displays are also colorful, appealing, and less stressful than sorting through tables, spreadsheets, and the endless stream of data that has become the new normal in our lives.
Automated work flows – Digital dashboards represent the first level of action for our entry into the workday. The second level, which is tied to the dashboards, includes automated daily workflows. These tools create to-do lists while prioritizing the most time-sensitive tasks for the day. Integrated task lists also allow us to communicate with others in our organization. We can delegate tasks and pass information back and forth. Just consider a loan closing scenario, where four or five employees must complete individual tasks. The automated workflows link them together, informing everyone of the status of the closing.
Financial data collection – Collecting financial statements is a big part of the job for many lenders. By taking this process online in a secure encrypted manner, financial services professionals see significant time savings. This also results in a better experience for those who wish to borrow from your organization by eliminating a trip to the branch or the use of an unsecure email system.
Exception management – The previously mentioned digital dashboards and workflows are helping us to manage by exception. They prioritize issues based on our own customized preferences. For lenders, this would include technical exceptions in our portfolio. Those exceptions would be recognized by the system and added to our daily task list for resolution.
Electronic credit files – Most financial institutions have started down this path, but it still deserves to be mentioned. Advancements in financial technology will move beyond electronic credit files. It will access those files to let us know when new financial statements are due, when renewals need to be initiated, and when lines need to be increased. This technology will also serve as a marketing tool by letting our lenders know that a client may be a candidate for new financial services based on business characteristics.
Mobile Apps – The tools mentioned to this point have helped to increase our efficiency in the office. Most financial services professionals, however, are expected to be out in the community. This is where mobile apps come in. By having mobile access to our systems, we can act anywhere. Simple applications allow us to do field exams, loan officer appraisals, draw requests, and more.
Enhanced underwriting – The next generation of loan origination systems creates significant economies of scale by integrating with other applications such as financial spreading, credit review, document preparation, lien filing, and more. The time-saving advantages are significant, mainly through the elimination of dual entry and the reduction of human errors.
These are just a few of the technologies that are now entering the field of financial services, and in development. You have been using some of these already, and they will continue to be enhanced. While living in the information age, our challenge is to manage what seems to be an ever-increasing stream of data. We must continue to find ways for technology to help us work smarter rather than harder. Only then can we tame the monster that has been growing on our desk.