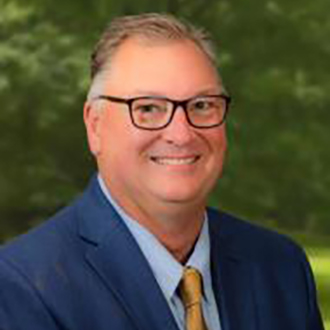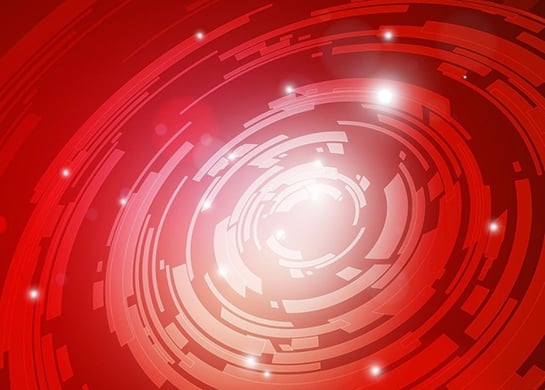 Earlier this year, one of the smartest bankers I know suddenly reached the end of his rope. In an attempt to bring order to the chaos of managing data silos within his financial institution, he drew a schematic of all the systems that, at one point or another, tied into his core. The end result was so confusing that he named it "the wheel of death."
While admittedly comical, this story sheds light on one of the most significant and serious questions financial institutions face today. How can lenders leverage data in a meaningful way to create efficiencies, influence revenue, and enhance customer service? There is a strong sense in lending that financial institutions have access to all the data they need, they just need a strategy to mine it. But the key to access is effective data integration.
"Data integration is the combination of technical and business processes used to combine data from disparate sources into meaningful and valuable information. A complete data integration solution delivers trusted data from a variety of sources."
Source: IBM Analytics www.ibm.com/analytics
The Wheel of Death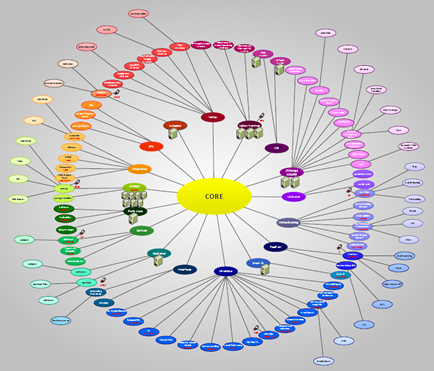 To conquer the wheel of death and get your data house in order, follow these five steps:
Step 1 – Begin with the end in mind.
Stephen Covey made this phrase famous in The 7 Habits of Highly Effective People. As it turns out, it also works when building a data integration strategy. To begin with the end in mind is to think about the most important mission of the community-based financial institution, and that is customer satisfaction. Before you can start combining technical and business processes, you must first define what you want the user experience to look and feel like. In this case, your users are not just your consumer and commercial clients, they are also your employees. In order to create a truly meaningful customer experience, your employees and your clients both need a user interface that is easy to use, intuitive, and promotes efficiency.
Step 2 – Take a journey to the core.
No, it's not the next Star Wars movie. The journey to the core refers to how both consumer and commercial data makes its way from a disparate system to the core management system and over to other interrelated systems that support the user experience. Any data integration strategy begins and ends with a strong relationship between your staff and your core provider.
Step 3 – Understand your data needs at the department level.
In order to create the user experience you seek, you must define what specific data will be needed to reach the end result. Take commercial lending as an example. An integrated commercial lending platform will require data from your core, your onboarding system, your loan pricing system, your underwriting and spreading software, and your documentation system, just to name a few. Once you have all of these disparate systems talking to each other, you begin to create significant efficiencies. The same is true for consumer lending, cash management, CRE, and anything else that eventually results in your customer receiving a product or service from your institution.
Step 4 – Perform cost benefit evaluations.
Let's be clear: data integration takes some time, effort, and money. It can also create significant efficiencies, enhance customer service levels, and reduce operating costs. Within lending functions, it can save a significant amount of time between the application and loan closing, not to mention the management of the booked loans themselves. In order to gain C-level and board level support, you will need to convert these efficiencies into cash by performing a cost benefit analysis for your data integration strategy. This is where your vendors come in. Effective vendors should be able to help you calculate the benefits of their solutions as compared to their costs over time. From employee time to actual software development, every item should have a cost associated with it, as well as a revenue opportunity.
Step 5 – Evaluate the strength of your technology team.
Before embarking upon any journey, it makes sense to make sure you have the right people in place, and that they have the resources they need. The technological landscape surrounding today's community-based financial institutions is evolving rapidly. Navigation through this landscape requires people who have strong understandings of your organizational history and your clients' needs, while also understanding the capabilities of your current systems. At some point in this process, you will absolutely be relying on your technology team to help make a final go or no-go decision regarding elements of your data integration plan. Your trust in their individual capabilities is paramount.
If you start with these five steps, you will begin to see a more complete (and less confusing) picture of where your integration strategy needs to evolve. The Wheel of Death might make a great title for the next Ben Affleck movie, but it is not something that belongs anywhere near a financial institution. Whether your goal is to face new regulations such as CECL or simply to compete more effectively with local and online lenders, your ability to effectively mine data is the key.