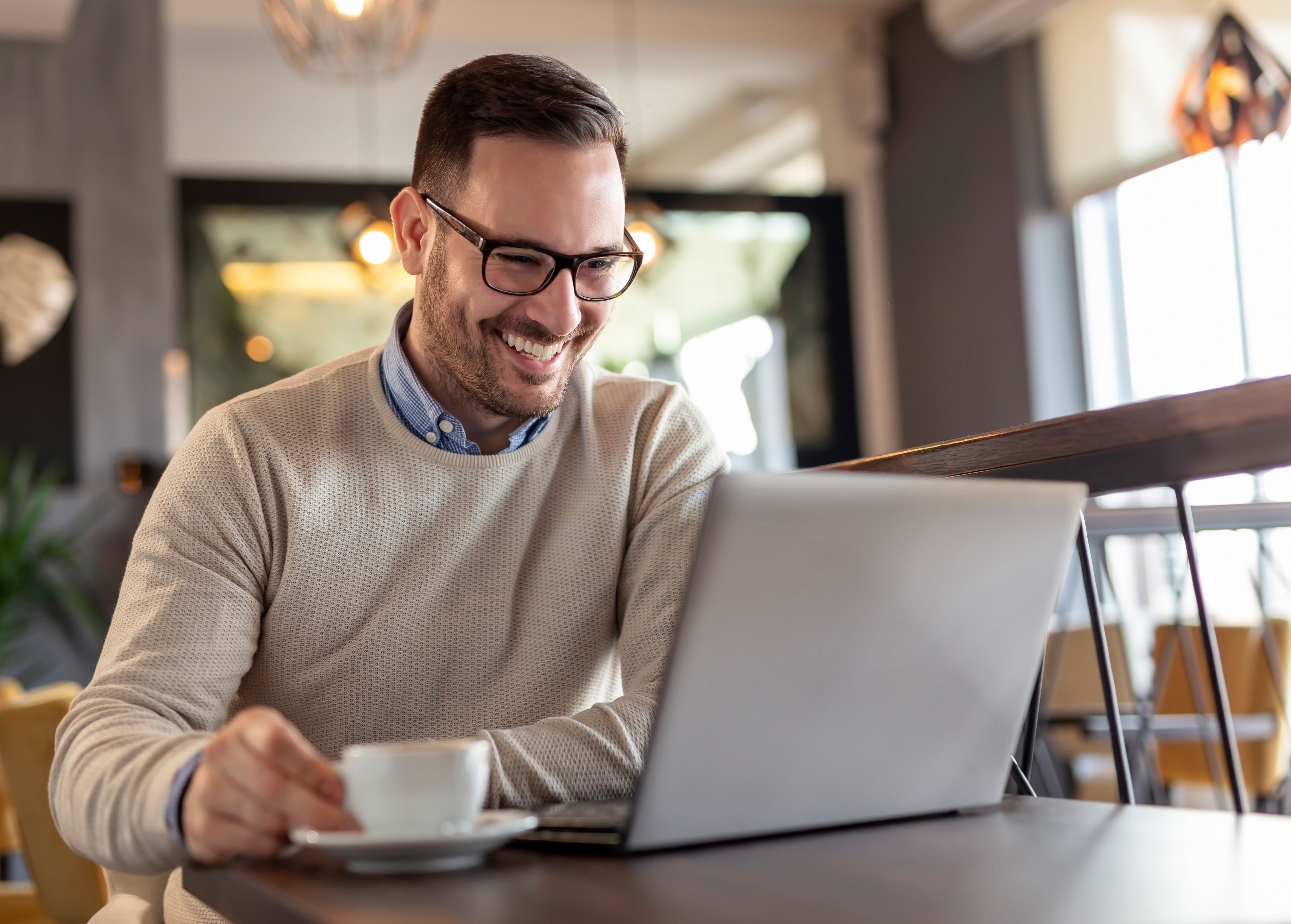 When it comes to signing up for a new Netflix account, customers can go from first click to watching movies in minutes. This means that when they open a new account at your bank or credit union, they aren't thinking about the complex security measures that go into protecting their funds. Instead, they're thinking of the quick and easy process they've experienced with their favorite brands.
Of course, opening a new checking account will never truly be as simple as creating a Netflix account. However, it's the financial institution's job to make it feel like it is. A better user experience can't be at the expense of the institution's safety and soundness, but a balance between ease of use and fraud prevention is necessary to lower abandonment rates at account application.
In research done by Cornerstone Advisors, the average abandonment rate for digital deposit account applications is just over 50%. New customers and members abandon account opening if they find the onboarding process too long or if it requires more information than they're prepared to give. For the modern user, having to scroll down a mobile app or webpage, being asked for unnecessary information or excessive documentation, and taking too long in general are all reasons to abandon the process and find a different financial institution to sign up with. Banks and credit unions need to:
Focus on intuitive, responsive design for both mobile and desktop users to optimize the account opening process
Only request information that is necessary; remove excessive questions from the application
Pre-fill form fields whenever possible
Avoid asking for information you already have from existing accountholders trying to open secondary accounts
These seemingly small missteps create friction that may be contributing to a higher-than-necessary abandonment rate.
At the same time, banks and credit unions are also responsible for protecting accountholders and themselves. The truth is, in today's advanced technology landscape, more friction does not necessarily equate to reduced fraud. Relying on more form fields or requiring document uploads doesn't mitigate risk as much as it once did. Unfortunately, it's not difficult for fraudsters to forge documents. There are online services that exist for just this purpose, so these bad actors don't even need design skills or expensive software. Identity decisioning platform Alloy found that a majority of applicants marked as "possibly fraudulent" will make at least one attempt to upload documents for verification, and many of these documents appear valid at first glance.
For budget-conscious and resource constrained community financial institutions, manually reviewing every account application and closely inspecting documents isn't the best use of employees' time or talents. Not only is manual decisioning expensive and time-consuming for the institution, the customers and members experiencing delays while their information is being processed are abandoning the application and opening accounts elsewhere.
Many innovative banks and credit unions are turning to partnerships with fintechs that specialize in identity verification and fraud prevention to manage risk while lowering abandonment rates. In many cases, a tight integration between the fintech partner and the account opening platform enables automatic declines and flagging of potentially fraudulent applications for manual follow-up, while allowing other accounts to open immediately. This combination of advanced technology and human touch enables community financial institutions to provide a modern-day user experience while maintaining an acceptable level of risk management.
Fraud prevention can't happen at the expense of experience without risking high abandonment rates. Thanks to modern technology, it doesn't have to. Digital account opening isn't slowing down (in fact, quite the opposite) and community financial institutions can't rely on branch visits or manual review for their account opening processes. Instead, they must offer an experience that rivals that of today's biggest brands.
___________________
Check out our webinar Frictionless Account Opening: Designing the Experience to hear from community financial institutions to learn how working with a flexible platform and the right fintech partners has helped them reduce fraud losses without sacrificing a quick and intuitive user experience.