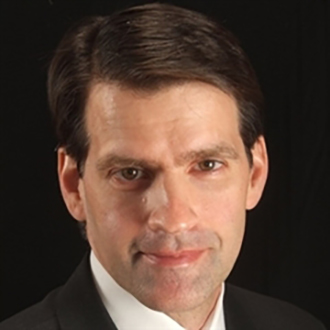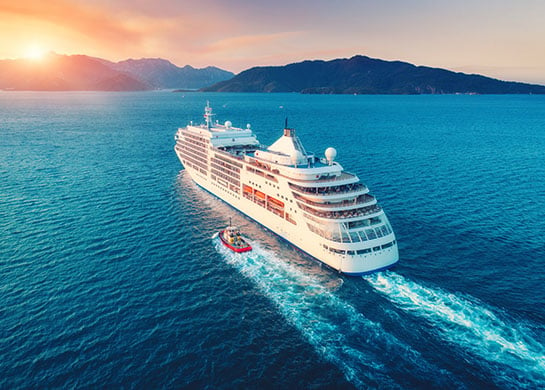 While the cruise industry has seen better days, like many other sectors, it's poised for a strong comeback based on pent-up demand and untapped travel budgets carried over from 2020. And as a former Coast Guard licensed riverboat pilot and 30+ year veteran of the financial services industry, I was recently pondering the similarities between financial technology and cruise ships. Both industries are in the midst of a shift in service delivery as they reimagine the user journey.
So, just how are community banks, credit unions, and financial technology similar to a cruise ship?
Both are fully integrated systems where people interact through technology with the goal of creating the optimal user experience.
To be successful in creating a modern user experience when it comes to banks and credit unions, it is important to consider the components that are vital to your customers and members. These are the same components that cruise ships depend on every day to reach their goal of a successful voyage. In the world of financial services, we use slightly different terminology, but the result is the same.
Exploring the Individual System Components
Propulsion
Just as a cruise ship depends on its engines for forward movement, banks and credit unions depend on personnel and technology. On a ship, these individuals depend on mechanical and electronic systems to move the vessel. In financial services, it is the interaction between employees and operational technology that creates forward movement.
It's critical to make sure you have the right people and technology for the job. From branch personnel to your lending staff, it is important to understand the skill sets and personalities you want serving your customers and members. In terms of technology, it helps to concentrate on user experience. For example, what type of experience does your technology provide for your employees? Is it seamless and intuitive, or is it a source of frustration? These are important questions to ask as you evaluate current and future systems. It's one thing to have a great engine, but if it is the wrong fit for the vessel and hard for employees to manage, it becomes self-defeating.
Given the pace of technological change in our world, your systems should be in a state of constant evaluation.
Fuel
Ships could not exist without a source of fuel. However, they need more than just gas. They need paying customers. Both are mission-critical to a successful voyage. For community banks and credit unions, the primary fuel is the economic environment surrounding your market. That is what drives customer demand.
The critical point to keep in mind is the importance of understanding both your accountholders and your fuel sources. As a community-based institution, you pride yourself on knowing what's going on in your market. Your employees are engaged in their community. They know the temperature of the water and what their clients are going to need to meet their own challenges.
Your senior management team should always be evaluating their fuel sources. How is the current environment impacting your customers and members? What services can you offer to guide them through their journey? Challenge your employees to be the best navigators they can be and provide tools to help them engage with your local market more effectively.
Navigation
In boating terms, navigational components of the system include the captain, the engineer, and the deck hands, along with the technological components such as the navigational system, radar, and rudders. This technology has improved dramatically over time.
The same can be said for financial services. Technology has redefined the way lenders interact with their borrowers. We have entered a stage where the emphasis is on enhancing the accountholder experience even further due to the pandemic – through more streamlined processes, electronic financial records delivery, electronic signatures, mobile delivery, and more. Origination systems are now built with the intent of improving efficiency, eliminating redundancies, and creating the optimal user experience for both lenders and borrowers.
Consider the navigational components within your organization. Are both the people and the technology up to speed with the market? Are you looking ahead to the next obstacle in the water, and the next opportunity downstream? Are your employees trained and engaged?
Safety
From responding to medical emergencies to dealing with bad weather, all employees of a ship must work in unison to ensure passenger safety. The same is true within banks and credit unions. From credit policies to employee training, everyone is focused on protecting the accountholders, the organization, and stockholders from financial harm.
It is not enough to throw training manuals at the issue. You need to go deeper. In the financial world, both enterprise risk management and credit risk management should be engrained into everyone's way of thinking. They should become second nature. It may start with well-trained employees and well-crafted policies, but your company culture plays just as important a role, if not more so.
Customer Outreach
Try to imagine a cruise ship without a cruise director, wait staff, bartenders, and entertainers. Now try to imagine a bank or credit union without branch managers, tellers, lenders, and administrators. In both cases, these employees represent the critical interface between the client and the organization. Even with advances in technology, they continue to be one of the most important elements because they are the front line for customer service and problem resolution. If your goal is to create the ideal customer experience, you must start with your employees. By creating efficiency within the system and training them well, you are helping to ensure that they have all the tools needed to achieve success.
External Environment
Smooth sailing or gale force winds, sunny days or driving rain, monsoon, or drought – at any given time, different ships around the country could be having a unique experience. The same is true for financial services. While our economic cycles may be felt nationwide, they are more often experienced at the local level. You should always be looking at the horizon for oncoming traffic. This is where portfolio management technologies like digital covenant tracking and financial data collection, along with predictive portfolio analytics come into play. Technology can help you instill confidence in your team's journey for the long haul.
Setting Sail
For most banks and credit unions, success is measured in operating revenue, credit quality, and customer loyalty. The system cannot survive without each component discussed above.
Every organization should be laser-focused on constantly evaluating each as well as the interactions occurring between them. Our industry is experiencing a time of significant change, both in the demographic makeup of its client base and the technology used to support operations.
It's an exciting time to be out on the open water, so to speak. During 2021, the American economy is on pace to experience the highest GDP growth in over 40 years. At the same time, the pandemic likely accelerated the digital revolution by at least three years, and maybe as many as 10. As you evaluate the current position of your organization, think of the course you are setting and where it's likely to lead your team and your borrowers.
Enjoy the journey.