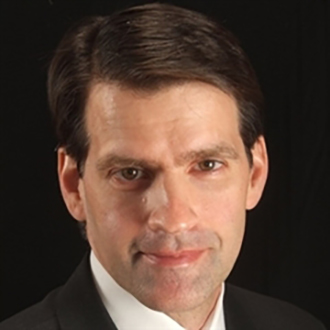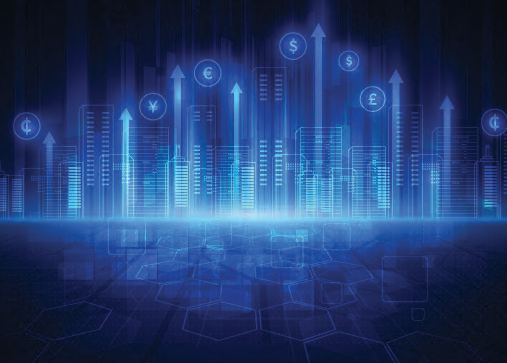 Global IT spending in the banking sector during 2021 is estimated to be nearly $300B. Banking and securities lead all industry sectors in terms of average IT spending as a percentage of revenue, at nearly 8%, according to a 2018 Deloitte study. And, that was before the pandemic drove institutions to accommodate remote servicing demands in 2020 and 2021. The events of the last 18 months have reinforced the need for banks and credit unions to evaluate their digital delivery channels and to invest in technologies that will help them move forward.
These same trends caught the attention of the FDIC in a recently published work by Daniel Hoople, a financial economist from the Division of Insurance and Research. Hoople wrote, "This article provides compelling evidence that community banks with more technology investment before the pandemic were better able to serve their customers as a lender and deposit-taker amid the challenges of the pandemic." He goes on to state that, "Given the rising use of digital banking channels before and during the pandemic, it appears likely that an effective approach to technology and technology investment will continue to be important for community banks in the future." The same study determined that banks with a greater investment in technology reported larger increases in loan growth in 2020, as shown below.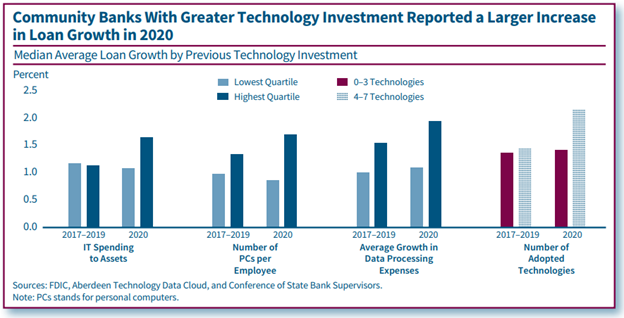 The nature of these investments cross into just about every area of the banking and credit union ecosystems, from cloud computing and storage to data analytics, artificial intelligence, and digital lending channels. The Financial Brand recently summarized expected changes in technology for the current year. In their survey, investments in cybersecurity led the way, followed by data privacy and cloud storage.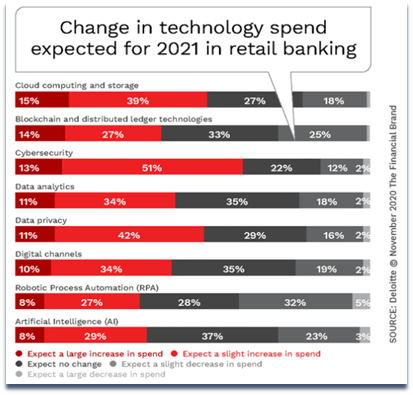 How Do You Begin to Evaluate Technology Investments? The Trust Factor
In the future, financial institutions will see increased demand on their management teams to evaluate new technology investments. The pace of change is increasing along with the pace of new technological development. But what does it take to develop, initiate, and fulfill a meaningful technology strategy within your institution?
You will find that trust is a huge factor in deciding which new technologies to deploy as well as trust in the goal, trust in understanding of the current processes, and trust in the abilities of all parties involved to make such an important, far-reaching decision.
It helps to keep in mind these six key requirements for evaluating projects and calculating ROI:
A strong foundation (rooted in your core objectives) and the desire to achieve the best experiences for your employees and customers – Everything begins with the desire to optimize user experience. This is your beacon. If your team loses sight of this, the project will go off the rails.
A solid understanding of your existing processes, workflows, and business model going into the analysis of new technologies – Much of the technology you will be evaluating is intended to enhance existing workflows rather than drive a new revenue stream. A keen understanding of your existing processes, therefore, is critical to the success of your strategy.
Buy-in to the assumptions being made regarding the new investment by key members of your team – First and foremost, you must build trust in the members of your team. This trust is fostered by open and honest communication throughout the entire process.
Reliable third-party partners – In most cases, your organization will be working with third parties to engineer and deploy the new technologies. This requires a high level of trust in the vendor relationships that you must leverage to develop, implement, and execute your new tech strategies.
A determination to craft a flexible strategy that accommodates quickly changing conditions – We are living in a time when technology is changing rapidly. As a result, your strategies need to be fluid to accommodate new options that arise throughout the deployment process. This is especially true in cases where there are significant backlogs for new tech onboarding.
Transparent leadership – Your C-level management team must nurture a transparent evaluation and implementation process. To be successful, all participants and stakeholders need to be working from a position of trust and understanding.
No matter what type of technology you are evaluating, these six keys will provide a solid foundation on which to build.
---
Sources:
https://thefinancialbrand.com/104998/banking-digital-technology-innovation-spending-trends/
https://www2.deloitte.com/content/dam/Deloitte/uk/Documents/technology/deloitte-uk-global-cio-survey-2018.pdf
https://www.fdic.gov/analysis/quarterly-banking-profile/fdic-quarterly/2021-vol15-3/article1.pdf