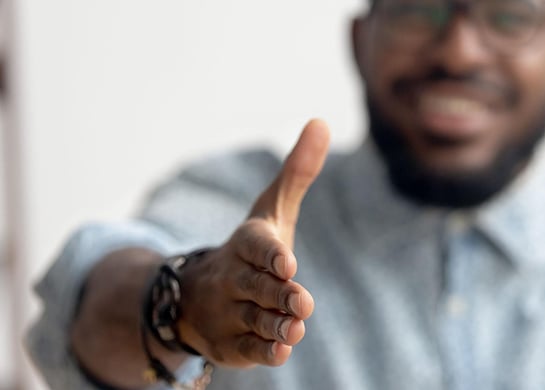 "We're here to help with your car loan process." – my auto loan provider.
I joined a local credit union to get an auto loan.
My auto lease was nearing its maturity. Since I like my car and drove less mileage than expected during my lease term, I decided to convert my lease to a purchase. I worked with my auto dealer who presented me with a great auto loan rate from a leading local credit union. I signed the papers and was happy to become a member of a second credit union.
So, what went wrong?
After about three weeks of not hearing from my credit union, I contacted my auto dealer. They agreed that I should have heard from my credit union by now. They gave me my loan number and suggested that I call the credit union's loan department. I called the loan department to confirm when my first payment was due and ask about setting up auto pay. While the loan representative was friendly, she was rushed and not that interested in helping to set clear expectations upfront. She rattled off my account number and asked me if I wanted a loan payment coupon book mailed to me. I asked about auto pay and she directed me to their website to enroll in online banking.
When I went to their website, however, I had trouble enrolling using the account number provided to me. So, once again, I picked up the phone and gave them a call. The wait time for the call center was about 20 minutes, so I used their call back feature. A very friendly call center representative called me back and instructed me to not enter the last two digits of the loan account number to successfully enroll in online banking. Ironically, I had simultaneously received my first email from the credit union. I thought that this would be a welcome email with helpful instruction, but surprisingly, it was an email inviting me to participate in their blood drive. While it's great that my new credit union supports the community, I wanted them to first support me in my moment of need.
The next communication I received from them was a letter requesting proof of my auto insurance coverage. Of course, this is a legitimate request, but I never received a "Welcome" or "Thank you for your business" – which was both surprising and disappointing. I joined the credit union through the indirect channel; perhaps, not all members are equal? I don't believe this is what my credit union thinks, but this is how they made me feel.
I am your modern member.
My recent experience with my new credit union felt transactional – not like we were in a relationship. My service expectations were not exceeded, let alone even met. However, I don't plan on leaving my credit union just yet for a few reasons. I like doing business with credit unions (but I'm also a banking customer), I'm getting great loan rates, and I'm just too busy with life to deal with the hassle. While these reasons are valid, they're not the main reasons you want your members listing off as to why they'll keep doing business with you. If you really want to retain today's modern member, then consider changing things up.
Take a journey to the center of your universe.
Your members are the center of your universe. By focusing on their perspective, your credit union can better understand what members want and need to help you craft intentional and more satisfying experiences by mapping key member journeys. A journey map is a visual of an end-to-end member experience to help you see your brand, product, and processes through the eyes of your member. The goal of journey mapping is to uncover positive and negative aspects of an experience to identify opportunities for improvement. Journey mapping shifts perspective from inside-out to outside-in and helps assign ownership of key member touchpoints to specific departments. Journey maps also help build empathy, as they identify pain points associated with different steps in your process by each touchpoint.
What's my advice to credit unions?
By doing just a few things differently, my experience with my new credit union could have been dramatically different. My suggestions aren't extreme or costly – they're actually quite basic.
Never forget to welcome new members (direct and indirect) to your credit union and thank them for their business.
Mind your third-party experience – ensure that these micro experiences seamlessly integrate into your macro member experience.
Remember, active members may not always signal member satisfaction or member loyalty.
If you want to know what your members think about their experience with you, just ask them (but be willing to listen and act on their feedback).
If my new credit union had followed this advice, you would've just read about my amazing car-buying experience with my local credit union instead of my somewhat disappointing one.
#ModernMember #PeopleHelpingPeople #CreditUnionsFTW