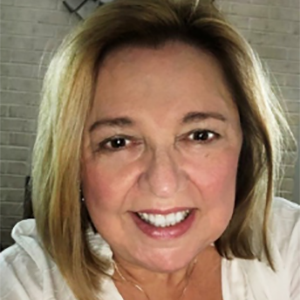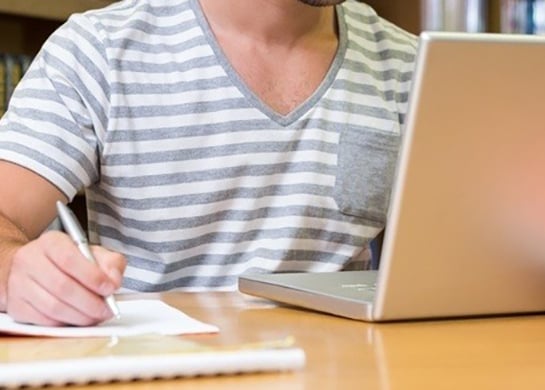 "Research is creating new knowledge." Neil Armstrong
I'm sure Neil Armstrong's confidence level was high when he stepped out of his spacecraft onto the moon. He knew how much research was done at NASA to put him there. And more importantly, to get him home safely.
Although it's not rocket science, the research we do at Jack Henry & Associates (JHA) is just as important to us. We depend on research to better understand the needs of financial institutions (FIs) as well as the customers they serve. With this knowledge, our associates are able to build strategies that define and accentuate the design of our products and services.
Technology is Moving at Warp Speed
Anticipating new developments and predicting the success or failure of new technology trends can be challenging. While we don't have a crystal ball, JHA's investment in research is a strong indicator that we base our product and business strategies on real data derived from research and following trends unveiling in the industry.
Today, technology affects almost every aspect of our lives. The impact to the banking sector has been profound, from the way FIs operate to how their customers access products and services. Smart devices associated with the Internet of Things have enabled customers to manage finance and payments from their cars and their refrigerators. No longer are they dependent on banking hours or visiting a branch location to get cash, make a deposit, or transfer funds.
Technology moves fast and so must FIs if they intend to remain competitive in the industry. Artificial Intelligence (AI), such as chatbots, are already available in apps, websites, or voice enabled devices like Amazon Echo and Google® Home. It is common now to sit on your couch and access data regarding your bank accounts or pay the phone bill.
We continue to research the use of AI to see what additional advantages it can bring to our FI clients along with other innovations breaking into the world of virtual reality. But research also aids in predicting whether future ventures will be adopted or leap-frogged by another emerging technology.
Understanding Customer Behaviors
An individual's age is one of the most common predictors of differences in attitudes and behaviors. Generational studies help us understand and interpret dynamics like user preferences, product usage, and adoption rates, just to name a few.
There continues to be massive research on the millennial generation, those born between 1981 and 1997. This is because the millennial population currently exceeds all other generations.
It is projected to peak in 2036 at 81.1 million. By 2050 there will be a projected 79.2 million millennials. In addition, the millennials become the majority of the peak profit groups in 2022 and will hold this position until 2048.1
So you can see why much emphasis is placed on what millennials do/don't do, like/don't like, and think. Understanding these preferences and familiarities help support those predictions of technology adoption.
Economic and Regulatory Uncertainties
Besides technology trends and shifting customer demographics, FIs today are faced with a wavering economy and regulatory requirements that impede their ability to be nimble in a rapidly changing industry.
Research that provides updates of economic indicators and suggested regulatory legislation or reform is key to determining the health of the financial services market. For instance, fluctuations in capital markets can have a huge impact on the banking segment. This is also true with the changes in the political temperament of governing regulators.
The Role of Statistics in Research
Statistics are a vital part of research. Statistics based on actual data or results from surveys can tell us much about a pattern of behavior or measures of success and failure. By studying statistics, we can see trends in the marketplace and redirect tactical measures. Statistical data can be summarized in a visual way by using charts and graphs. Charting data provides a picture and can show patterns based on specific time segments or events.
The following example shows a recent graphic chart from the FDIC showing the Quarterly Net Income of all U.S. commercial banks spanning from 2010 to Q1 of 2017. Without even looking at the numbers, we can visually see the growth over time and how it segments Net Operating Income from other types of net gains/losses.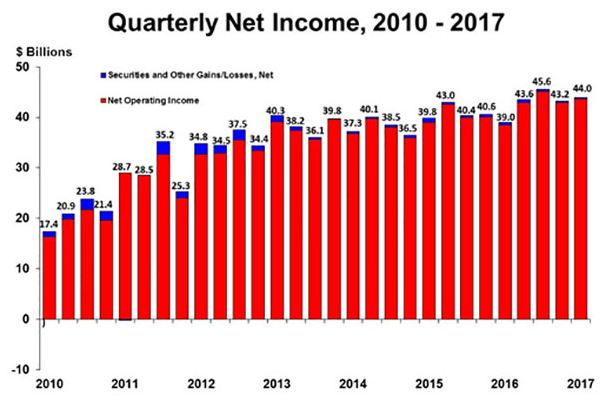 Statistics not only give us a picture of current data but, when factoring in historical trends of economic cycles and events (e.g., recovery from the 2008 financial crisis), it is easier to make predictions or forecast future performance.
The End Goal of Research
Research should be decision-oriented and result in not just charts, graphs, and tables but in specific recommendations for action regarding how our FI clients can most effectively achieve their goals.
Before engaging research, we must first define the objective. What are we looking for? Why is it important? What do we hope to learn, to achieve?
Essentially, the resulting research should meet the objective. Did we answer the questions? Can we make quantified and qualified decisions based on what we learned?
Remember, "research is creating new knowledge."


---
1 The Digital Banking Report - Sept 2016 The Millennial Mind