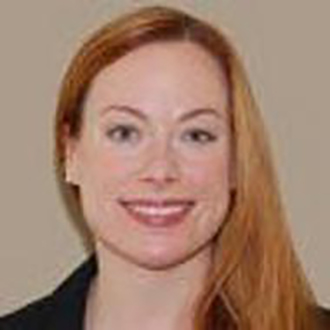 Life went topsy-turvy.
One of my favorite books is Alice's Adventures in Wonderland by Lewis Carroll (pseudonym of Charles Dodgson). It's a well-known example of the "literary nonsense" genre that delivers an excess of meaning, rather than a lack of it.
I've always been drawn to profound wisdom derived from simple things. As we continue to negotiate the global pandemic, many of us feel like Alice tumbling down a rabbit hole as she tries to navigate her surroundings in the "next normal".
In times of great turmoil, we tend to shift our focus to fundamental principles, essential needs, and what it means to be human. Alice got me thinking. There's fundamental and essential wisdom from this profound children's book that we can apply to our lives (and banking) during the days of COVID-19.
"We're all mad here."
As the Cheshire Cat describes the strange world down the rabbit hole, he tells Alice, "We're all mad here."
As we quickly transitioned to working from home and home-schooling children of all ages, we quickly learned to embrace the quirky and unpredictable. It got weird fast.
We tried to control our surroundings at first, but ultimately threw up our hands and just ran with it. We laughed at ourselves (and each other) and enjoyed a variety of work from home fails shared online during life in quarantine.
"Why, sometimes I've believed as many as six impossible things before breakfast."
Some may call Alice naive for believing "impossible things," but those aren't the kind of people who would chase a rabbit down its hole. Alice is a seeker trying to understand herself and her world.
As I reflected on the impact COVID-19 had on me and my world, I started to believe in impossible things during my days in lockdown.
Superheroes live among us.

This is evidenced by healthcare workers, scientists, volunteers, and philanthropists who continue to serve us well.

We healed Earth.

Social distancing has improved air quality and reduced carbon emissions and global warming. The coronavirus crisis is triggering the largest ever annual fall in CO2 emissions, more than during any previous economic crisis or period of war. The 50th anniversary of Earth Day went entirely digital for the first time in its history. On every continent, in dozens of languages, humanity found a way to celebrate our shared home.

We broke Amazon (at least their algorithms).

When the pandemic hit, we started buying things we'd never bought before. The shift was sudden as Amazon's top ten (phone cases, phone chargers, and Lego) were knocked off the charts in a few days. In the week of April 12-18, Amazon's top 10 search terms were: toilet paper, face mask, hand sanitizer, paper towels, Lysol spray, Clorox wipes, mask, Lysol, masks for germ protection, and N95 mask. This caused hiccups for the AI algorithms that run behind the scenes in inventory management, fraud detection, marketing, and more. Machine-learning models trained on normal human behavior were impacted, because normal changed.

Due process

. The highest court in the land heard telephonic arguments in May as attorney Lisa Blatt argued the first U.S. Supreme Court case in a virtual format (from her dining room).

We went into orbit

. Elon Musk's SpaceX long-awaited mission to link up with the International Space Station represented the first manned mission by a private firm, as well as the first human launch from U.S. soil since 2011. NASA is shifting away from government-owned spacecraft and toward public-private partnerships that may make space taxis to shuttle crews to and from orbit a reality.

Nearly 90-year-olds can FaceTime and Netflix

. My mother-in-law who lives in England learned how to use FaceTime on her iPad. After a bit of fumbling, when she could finally see my husband and me, she became emotional and moved to tears. "It's like you're right here in my sitting room," she said which got us all crying. She also learned how to use Netflix and quipped, "Oh my giddy aunt, what would I do without my Netflix? I just can't believe what I find myself watching." We can relate. #TigerKing
"It's no use going back to yesterday, because I was a different person then

.

"
Alice had to navigate crisis as she grew tall and shrunk back down. She was transformed. The global pandemic changed us too, perhaps, forever.
Many of us are more willing to embrace imperfection. We're able to focus more on what matters and less on insignificant details. Life 'at home' became more integrated with work, school, religion, and recreation as these aspects of our lives were sustained from the comfort and safety of our homes. We understand the benefits of a digital experience as we were able to shop, bank, learn, exercise, attend events (i.e. meetings, church services, graduations, etc.), stream entertainment, and connect with family and friends because digital became more present in our lives. The days of face masks and social distancing will change banking too as financial institutions (FIs) continue to adapt to shifts in consumer behavior and preferences (i.e. digital).
Video banking and the power of face-to-face.
Nobody knows the lasting impact that COVID-19 will have on channel usage. However, we do know that social distancing and concerns about the spread of germs on surfaces made banking consumers more aware of contactless and digital service options. Yet in this challenging time, many retail and business customers/members want face-to-face conversations with their FI as they seek financial guidance and advice to navigate their individual circumstances.
Video banking can help FIs meet this need. Human to human interaction through video creates a sense of relationship to help build trust and create emotional connections. Seeing is believing.
This short YouTube video demonstrates the power of video banking. See how Union Bank of Michigan delivers personal banking in a barn for a local farmer taking care of a baby cow. Now that's banking that feels local, feels personal, and makes you smile (as community banking should). This emotional connection is made possible by empowering a great branch employee with video banking technology.
Whether it's opening new accounts, retaining existing business or taking a loan exception from approval to funding, video banking provides customers/members with personal service during uncertain economic times. Video banking that includes the ability to upload documents and implement workflows can improve sales to drive revenue, satisfaction, and loyalty.
Here are some examples of video banking applications:
A customer/member connecting with branch experts in a private setting using a video interface. This supports more efficient in-branch staffing, centralized lending, and expertise-sharing between branches.

Traditional drive-up windows can be modernized with interactive teller machines (ITMs) and video-based teller solutions such as check deposits and cash withdrawals let branch staff support higher-value engagement.

Branches can extend service hours through virtual remote sessions with a representative.

Digital screens provide self-service with the ability to connect with a representative if needed.

The ability to schedule an appointment (through mobile app, web, or branch kiosk) for a virtual meeting with a representative.

Video chat provides a face-to-face experience for customers/members that need help beyond self-service (mobile and web chat can provide service outside of a an FI's geographical footprint).

Mobile video chat enhances mobile service options, giving FIs a way to differentiate their mobile experience.
Marc Rapport with Callahan Media spotlights a few early adopters of video banking and shares best practices and lessons learned in Video Banking Comes of Age in The Time Of COVID-19. Another suggested resource is 5 Best Practices for Serving Customers Remotely authored by fellow FinTalk blog contributor, Sarah Henderson.
Our next normal.
As we begin to shape our next normal, let's stay a bit mad.
Let's keep believing in impossible things. Let's remain willing to show ourselves in our natural habitat to connect on a more human level (enabled by technology) as we better integrate work and home life that includes spouses, kids, pets, and poorly timed Amazon deliveries and leaf blowers.
Lastly, let's love ourselves like my mom who found self-acceptance triggered by her inability to visit her hair salon for so long. She gave herself permission to go full gray. Mom: We think you're beautiful.