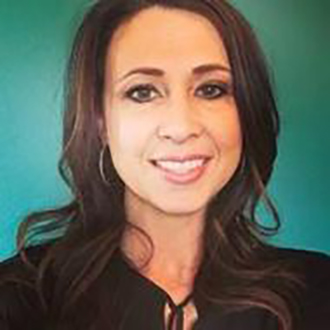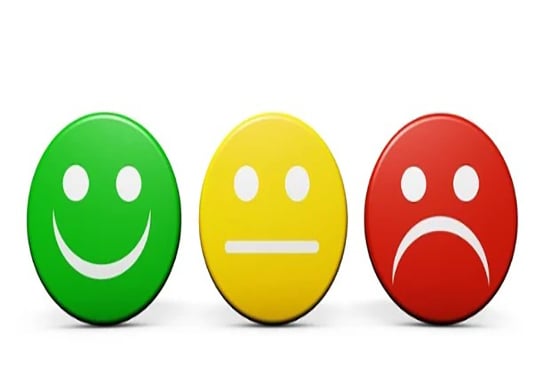 Of the $1.9 trillion dollars in commercial and industrial loans held by FDIC insured institutions today, approximately $296 billion (15%) are smaller than $100k. Small financial institutions have been taking a hard look at how to deliver these loans in a manner that is beneficial to business owners while also taking their own operating costs into account. Since the early 1990s, larger financial institutions have worked to develop scoring models to help increase efficiency and profitability within this segment of the market. Smaller institutions, placing an emphasis on local decision processes and strong ties to the business owner, rarely pursued these techniques. It is clear that small loans to this sector are a challenge to the overhead of the underwriting institution.
"With input from Bill Phelan, president and co-founder of PayNet, and after review by several banker colleagues, we estimate that it costs between $3,000 and $4,000 to obtain, set up, and monitor a small business loan of $100,000 or less. These are mainly fixed costs that, depending upon the bank, can apply to loans as small as $25,000. Key components include: loan origination, $1,000-1,500; underwriting, $1,000; loan review, $100; operations, $250; monitoring and collections, $500; compliance, $250-350. The total cost: between $3,100 and $3,700." (Source: BAI Banking Strategies, July 2015)
Beyond operating costs, though, financial institutions are now facing another competitive factor that may drive more automation in the lending decision process: speed. Non-bank lenders and many financial institutions have deployed technology that allows for loan decisions to be completed within a matter of minutes, if not seconds. Taking into consideration, metrics such as the personal FICO score, DDA balances, time in business and NAICS code, many institutions are migrating to these models in an attempt to compete with online alternatives.
When considering such strategies, it is important for management of the financial institution to develop a strategy moving forward. How can they increase efficiency while continuing to offer the high levels of customer service for which they are known? How can they develop a process that shows respect for both the small business applicant and the shareholders of the financial institution? The answers might lie in the institution's ability to analyze relationships, accuracy, transparency, and efficiency … or in other words, to RATE their effectiveness.

Relationship – When evaluating an automated decision engine, the lender must consider whether the process allows a strong borrower/lender relationship to develop. With the right processes in place, automated decision strategies can offer significant benefits by reducing labor expenses and providing more consistency among lenders. This is said with the understanding that the solution being deployed should always incorporate some level of management discretion when finalizing decisions. It is also important to use a solution that allows maximum flexibility for your team to adjust the parameters as needed. For example, you might start off using automated decisions to approve loans that are $50k or less. After gaining a track record within that portfolio, you might increase that to $100k. In short, you are seeking to balance that art and the science of lending by achieving a harmony that allows for a high level of customer service as well as an efficient use of financial institution resources.

Accuracy – When properly configured, automated decision models offer a high level of accuracy by incorporating a scientific aspect into lending. This removes the subjective view during the initial underwriting process. When transitioning from a manual underwriting system with my bank in the mid 2000's, we were told to expect that 10% of the loans we would normally decline would be accepted and that another 10% that we would have accepted would be declined. Over the first two years of testing loans less than $250k, we found that those predictions held true. We also found that about 30% of the decision results fell into the lender discretion category. Models can lead to accuracy and to more consistency, but they must also be vetted carefully. Take the time to study the historical results of the model and also closely observe your own results. Continue to fine tune your processes over time.

Transparency – Whether dealing with large banks, small banks, online lenders, or credit unions, business owners articulate time and time again that they want transparency in the decision process. When declined for a loan, or only approved for a portion of the funds they seek, they want to understand how the decision was made and what they can do to earn a different result the next time. When declining loans, lenders should take the time to explain why their institution could not make the loan. In some cases, lenders are even able to help the business owner pursue other options with alternative lenders who may be able to provide funding until the situation for that business improves. Whether the loan request is approved or declined, the point at which the lending officer communicates the decision is an opportunity to enhance the relationship with that applicant.

Efficiency – When making loan decisions, efficiency benefits both the financial institution and the applicant. Economic efficiency saves money by reducing operating costs. Timeliness saves both parties by allowing them to move on. During my years in lending, applicants would often communicate, "If you cannot make the loan, just let me know as quickly as possible so I can pursue other options." They want a decision as quickly as you can make it and they want to understand the reason for either declining the request or offering less than the requested amount.

Many financial institutions are initiating automated decision processes and tools for the smaller loans in their portfolio. Scoring techniques have come a long way since they first appeared in the early 1990s. You owe it to yourself to examine your institution's approach to see if these tools could be a beneficial component of your strategy. You may find that they RATE very well.