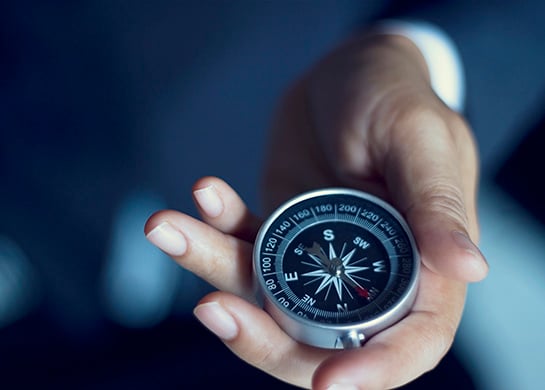 Commercial lending is no longer immune to the digital transformation that has forever changed the world of banking. Now business borrowers, like consumer borrowers before them, are demanding faster access to capital and a better customer experience. Yet many commercial lending teams still have no technology in place to satisfy those demands. Why?
Lender adoption of technology can be slow for two primary reasons:
Many are technology-averse.

Many are change-averse.
And this is completely understandable. Lenders are experts in credit, not technology implementation or in change management. Many senior lenders and credit officers are simply unprepared to address staff objections when new lending solutions are discussed, so they stick with the status quo.
Fortunately, there are people specially trained to guide lenders through the strategic purchase of lending solutions: Professional Services experts. They help financial institutions navigate the many technologies and digital processes available today to achieve their organizational goals. Specifically, they help groups enhance workflows, plan implementations, and leverage the data stored in commercial lending solutions.
Streamlining Processes
The most common issues faced by commercial lending teams are disjointed legacy systems and manual processes – issues that frustrate business borrowers. Obviously, institutions must streamline these lending process dramatically to cut the time to funding (while maintaining sound underwriting practices). But how?
Let us recall the concepts of Lean Six Sigma. You may balk at applying a methodology designed to root out defects and eliminate manufacturing waste to the idea of making a loan, but the concepts are totally adaptable to commercial lending. And I can assure you that the goal is not to eliminate what the commercial lending team does, but rather to make their efforts more efficient and predictable.
By applying Lean Six Sigma to lending processes, institutions can realize many improvements, from the elimination of rekeyed data and extra processing time to reduction in errors through automation. These improvements ultimately lead to shorter wait times for borrowers as well as more time for lenders to generate new business. Borrower satisfaction and portfolio growth are major benefits of digital lending.
Implementing New Solutions
Implementation planning is another area that can benefit from a digital guide. Their first step will be to review existing processes and make recommendations on best practices. Then they can provide an objective, third-party viewpoint to prompt deeper discussion of your strategic goals.
A Professional Services partner also serves as a coach who helps lead your lending team through major changes in technology and processes that will ultimately reduce stress for everyone. This stress reduction typically comes in the form of fewer systems to access, fewer locations to store documents, fewer instances of rekeying data, and the freedom for lenders to access loans from their mobile devices. This makes it possible for lenders to be in front of borrowers more often and generate more business.
Leveraging Data
The transition to digital delivers another huge payoff: a virtual mountain of data at lender's fingertips. As wonderful as this is, from what I've seen in the field, very few financial institutions have the expertise on staff to mine the data and truly understand it. They need help.
Take a moment to imagine at a high level all that your data can tell you, and how you can use that data for strategic planning…
What if you could segment your portfolio by NAICS codes and couple that with borrower financial data to predict trends in different sectors within your lending footprint? Would that knowledge affect how you go about lending to those sectors moving forward? Yes, it would.
What if you could compare an individual borrower's financial data against their peers to spot possible weaknesses in performance to predict individual loan performance? Would that allow you to proactively mitigate risk? Yes, it would.
These are just two examples of what can be done with the data institutions have in their portfolios. The key is to partner with Professional Services experts to advise on how best to use the data in your commercial lending solution and to effectively managing your loan portfolio.
Commercial lending is going digital. While this transition won't change the fundamentals of sound credit practices, it will change how financial institutions process loans and benefit from the data associated with those relationships. Professional Services are key to successfully purchasing and adopting new technology as a part of a strategic vision for your financial institutions in a changing commercial lending landscape.
Like this article? You can receive similar insights in your inbox when you subscribe to our Commercial Lending blog.