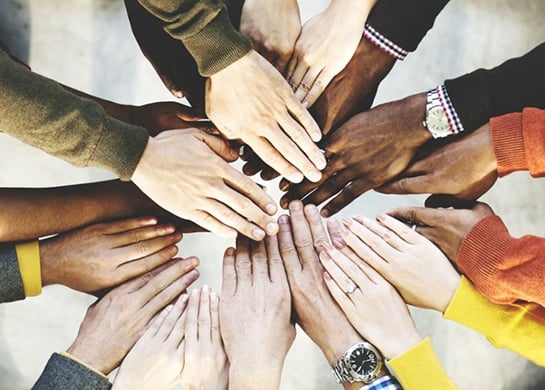 Much has been made of the competition between financial institutions and alternative, non-regulated lenders for small business loans. A short-sighted view assumes that all of these alternative lenders are the same. In reality, while certain groups tend to look and market similarly, very few of them in the grand scheme actually do the same things. Unfortunately, that fact has been lost because the overwhelming amount of information over the last couple of years has been about "online alternative lenders." That very narrow focus has provided a disservice to community-based lenders that would like to be able to help their clients but are struggling to balance being helpful versus seeing their customer gouged by higher-priced alternatives. And while many of the "Johnny-come-latelies" are out to disrupt the market and pick the pockets of FIs, there are many others who want to complement what FIs do.
Let me make the point clearer by providing some background on the marketplace. Alternative, non-regulated lenders generally fall into two major categories: "traditional collateral-based" lenders and "unsecured" lenders.
First, traditional collateral-based alternative lenders have been around for a really long time. In fact, they've been helping FIs with loans for years. Typically, they are financing assets that a traditional lender would find risky or would be concerned about getting criticized for by an examiner: accounts receivable, inventory, and equipment. In other cases, they are providing a loan structure that is outside the norm, or they are willing to take on a credit that FIs can't because they are valuing the asset in a way that offsets the borrower's lack of financial strength. These lenders can become a way to protect your relationship with the borrower, since they are not interested in deposit accounts but do provide the working capital the business needs. In fact, they often "incubate" these businesses until they can return to a traditional loan structure inside the FI.
Now let's examine the "unsecured" lenders, where most, but not all, of the online alternatives can be found. This group mainly morphed out of the merchant cash advance space that had gained a foothold among "Main Street" types of business where traditional collateral doesn't usually exist to back a loan. Consumer-like approval methodologies began to be applied to small businesses and as technology improved, so did the customer experience. Capitalizing on fast and easy approvals, a number of lenders have gained national notoriety – not all of it good. But that doesn't mean that all of them should be lumped together as a result. In fact, within every segment of alternative non-regulated lending, there are really good partners who stand at the ready to legitimately help businesses with financing. The advantages to this group include the ability to provide quick, short-term, bridge financing while waiting for permanent financing to close – think about SBA, USDA, and construction-related financing and the time it takes for those loans to originate. These lenders also provide "outside the box" or "off balance sheet" financing that can be used effectively to fill in the gaps when assets are already leveraged. Finally, they represent the only option some start-ups and financially challenged businesses have when it comes to getting the working capital needed to grow.
The truth of the matter is that it's hard for you to know who to trust your customers with. Nobody wants to refer a good client to an alternative lender and not know how they are going to be treated. And every financial institution has deals it can't approve. You turn away prospects who come in the branch or call on the phone because you know you can't help. You've got deals on your books that you wish weren't. Whatever the case, learning more about partnering with alternative lenders can enable you to serve your customers better, avoid risky loans, incubate future borrowers, and come out smelling like a rose.