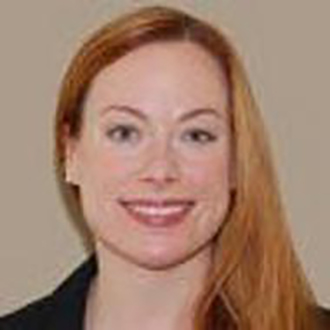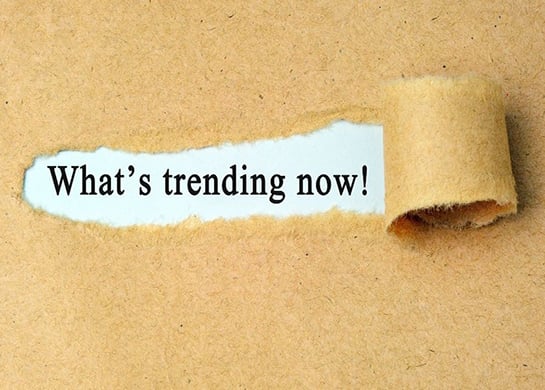 Trend (think: skinny jeans)
/trend/
noun: a general direction in which something is developing or changing
Fad (think: bell-bottoms)
/fad/
noun: an intense and widely shared enthusiasm for something, especially one that is short-lived; a craze
A new year brings a fresh outlook for the year ahead, both personally and professionally. It's a great time for reflection and for taking inventory on what to keep and what to toss away. Before I started writing this post I hit the Internet over lunch to see what's trending in fashion to get ideas for my holiday gift card shopping spree. As I munched on my Yakisoba, I nearly lost my noodles. Here's what some fashionistas think I should be wearing this year:
Bell-bottoms. Can we pull this off better than they did in the 70's?
Shirts or pants emblazoned with art prints. Is Warhol slimming?
Fanny packs. Were these ever cool?
Retro workout gear. Isn't getting to the gym hard enough?
Plastic. We're done here.
When I got to plastic, I knew it was time to close my browser and give up. The only wardrobe addition that made any sense to me was plaid. All else seems more fad than trend (not worthy of my gift card spend).
Now Trending in Fintech
Trend-spotting in financial technology can be difficult, too. Many pundits proselytize their perspective on what to focus on in 2018. However, what fintech trends are more like skinny jeans than bell-bottoms? Here are five that are more trend than fad:
#1 Biometrics – Passwords Are Passé
The average person has to remember about 30 passwords and about 37% of us forget their password at least once a week. According to an online poll by Intel Security, 20% of respondents would give up ESPN to never have to remember another password. Consumer demand for easier, faster (yet secure) authentication is increasing. A study by Javelin Strategy & Research found that fingerprint and eye scanning lead in consumer preference, with facial recognition closely following username and password. Smartphones are driving adoption of biometrics. Touch ID is widely accepted and facial recognition will become more accepted as consumers upgrade to devices like the Apple iPhone X and Samsung Galaxy S8 and Note8.
Biometrics also help combat growing fraud. Aite Group reports that U.S. account takeover losses enabled by contact centers will increase 97% between 2015 and 2020. Use of voice recognition can help to identify known fraudulent voices and repeat callers who exhibit suspect behaviors.
Continued investment in biometrics technology to be easier to do business with and mitigate fraud is recommended.
#2 Voice Banking – Talking is Easier than Typing
This holiday season, Amazon's Echo Dot was the top-selling Amazon device with "tens of millions" sold worldwide. It was also the top-selling product available from any manufacturer across all categories on Amazon.com. With affordable price points (many less than $50), use of smart speakers will quickly grow. Forrester projects smart speakers will represent 68% of smart home devices by 2022. Gartner projects consumers will spend $2.1B using smart speakers by 2020 and by 2019, 20% of mobile phone interactions will take place off-screen via digital voice assistants like Siri.
Javelin research tells us that half of mobile banking users (of all ages) would use voice banking to check their balance, review recent transaction activity, pay a bill and move money between their accounts. More than 74% of consumers would use voice banking for non-transaction activities like making a branch appointment and getting rate & product information.
Voice banking has great potential to humanize the banking experience when you're not face-to-face with your customers (or members).
#3 Fintech Collaboration – Better Together
The 2017 World Fintech Report tells us that 60% of financial institutions are seeking partnerships with fintechs. Celent reports that 60% of fintech investments in North America back collaborative (not disruptive) fintechs. These trends demonstrate that the "us versus them" climate has softened. Traditional financial institutions and fintechs can work together to capitalize on each other's strengths. Banks and credit unions can benefit from fintech's innovation, development agility, UX design expertise and modern technology stack. Fintechs can benefit from financial institutions' banking license, customer/member base, regulatory and compliance expertise and broad product & service mix.
Collaboration can be a win-win strategy where it makes business sense. The biggest threat may not be fintechs themselves, but traditional banks and credit unions that discover how best to leverage fintech partnerships to compete against you.
#4 Artificial Intelligence – Working Smarter
A recent article from The Financial Brand tells us that reducing operating costs and automating core business processes are top strategic priorities for 2018. Banks and credit unions can benefit from applying artificial intelligence (AI) and robotic process automation (RPA) to help drive efficiency, increase productivity and cut costs. Adoption of RPA, cognitive RPA, machine learning and AI in banking process automation is projected to significantly rise in the next two years. Financial institutions can focus their initial AI investment in three areas:
Reducing Cost

– automate repetitive, manual tasks and deploy AI-enabled bots to augment contact center staff

Mitigating Risk

– improve underwriting decisions and fraud protection by reviewing online applications to detect inconsistencies

Increasing Revenue

– enhance cross-selling by being more proactive (suggest the solution before the need is voiced)
Many fintechs are using AI to improve fraud detection, manage regulatory compliance and workflows, enable algorithmic trading and investment strategies, and develop robust credit scoring and lending applications. Consider collaborating with these fintechs to reap the benefits of AI.
#5 Blockchain – A Team Sport
Accenture research tells us that 90% of financial institutions are investigating use of distributed ledger technology. Banks and credit unions are hoping blockchain can be adapted to simplify and lower costs of processes such as international money transfers. While use cases for blockchain in banking vary, the most common is cross-border payments. Other popular use cases include securities clearing and settlement, KYC (know your customer) and AML (anti-money laundering). According to Accenture, financial institutions are projected to save up to 30% in operational costs due to the implementation of blockchain.
Most financial institutions are experimenting with permissioned blockchains and pooling resources in a concerted development effort in consortia and networks. These are essentially coalitions of financial and other institutions that build, experiment and test blockchain technology. R3 is perhaps the best-known with more than 100 firms exploring blockchain for use in financial services. The Hyperledger Project with more than 160 members targets a variety of industries. NAFCU recently became the first U.S. trade association to join Hyperledger to support blockchain development for credit unions. Other examples of consortia and networks include Ripple, Enterprise Ethereum Alliance and CULedger.
Given the active collaboration on development, more banks and credit unions will advance their stage of blockchain adoption in the near-term. Partnering with experts testing blockchain and building blockchain into your strategy is advised.
What's your take? Join the conversation.
Which of these trends will impact your organization the most and why?
How does your organization plan to respond?
How can solution providers like Jack Henry & Associates help?
P.S. A shout out to all the fashion-forward readers who will boldly rock the fanny packs and plastic this year (we'll know who you are). Send us your photos and we'll play who wore it best.