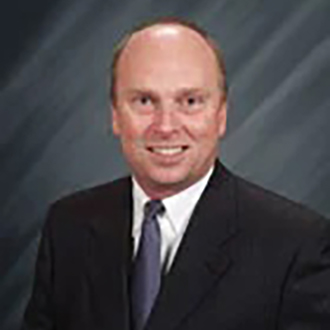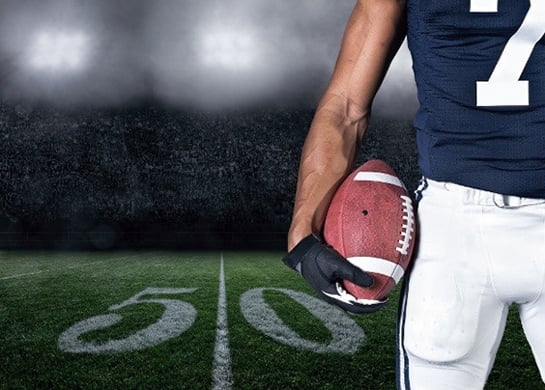 Fall is my favorite time of year, as the weather cools, the leaves change, and the football season heats up! I enjoy watching NFL football, and am often struck by how the momentum of the game can dramatically change at half-time. To the fans, half-time is generally focused on grabbing a snack or watching highlights. To the players and coaches, this 12-minute half-time break is all about assessing the first half and adjusting the game plan to have a successful second half. Great coaches and leaders find a way to refocus the team, adjust the game plan, and emerge with a team ready to win the second half.
As a bank/credit union leader, we are also at "half-time" for CECL (Current Expected Credit Loss). The Financial Accounting Standards Board (FASB) established the new CECL requirements in June 2016, and adoption for most financial institutions (FIs) is by late 2021 (66 months later). This means that late 2018/early 2019 marks the half way point for CECL. What "half-time" adjustments do you need to make to ensure CECL success?
Since the great recession of 2007-2009, there has been a growing focus on enterprise risk management. This focus has only become more important as we prepare for potentially turbulent economic times ahead! While no one has 100% clarity about the timing, severity and sectors that might be affected by an economic downturn, we must effectively manage these risks within our FIs.
Today, FIs and regulators are primarily focused on three major risks: Credit Risk (and CECL adoption), Interest Rate Risk and Liquidity Risk. The focus on these three risks are appropriate given that they represent the majority of risks to an FI's survival.
There are a couple of interesting commonalities in these risks. First, the risk grows/shrinks based on changing economic conditions (i.e. scenarios). Second, it is essential for FIs to know the impact on earnings and capital associated with various scenarios. Third, FIs should adopt strategies to minimize risk for scenarios that pose too great a risk to shareholders.
Historically, most FIs have not had sophisticated credit management tools and simply relied on historical losses and q-factor adjustments using spreadsheets. This is all changing with CECL and the requirements to have a "forward looking" assessment of credit risk in changing economic conditions.
To understand effective risk management, most FIs should simply look within their organizations at the tools they use to manage Interest Rate Risk and Liquidity Risks. These Asset Liability Management (ALM) systems were put in place to effectively manage interest rate risk and liquidity risk-. These systems were built to effectively manage these risks after the S&L crisis of the 1980s and 1990s when interest rates were highly volatile. ALM systems are mature products, and many of these tried and true risk management principles hold true. You should:
Assess risk based on various economic scenarios,

Determine the impact on earnings and capital for that scenario,

Identify scenarios that pose too great a risk to shareholders, and

Model risk mitigation strategies that can reduce risk.
As FI professionals we have a lot of experience assessing and managing risk, we now simply need to apply our years of knowledge/experience to credit risk management.
As we assess the first half, there are two questions we should ask ourselves.
Preparation: Are you on track for CECL compliance by your effective date?
Integrated Risk/Financial Reporting Platform: Would an integrated tool for risk management (Credit, Interest Rate and Liquidity Risks) and financial reporting be helpful?
Preparation
As I have previously written (https://discover.jackhenry.com/strategicallyspeaking/are-you-cecl-compliance-ready-profitstars), you should now be well on your way toward CECL compliance by understanding the regulation, determining your organization's needs and assessing various solutions. To keep on schedule for a 12-31-2021 implementation we expect a significant number of FIs to make model decisions and start capturing data in 2019. Are you on track? If not, what is your plan to catch up?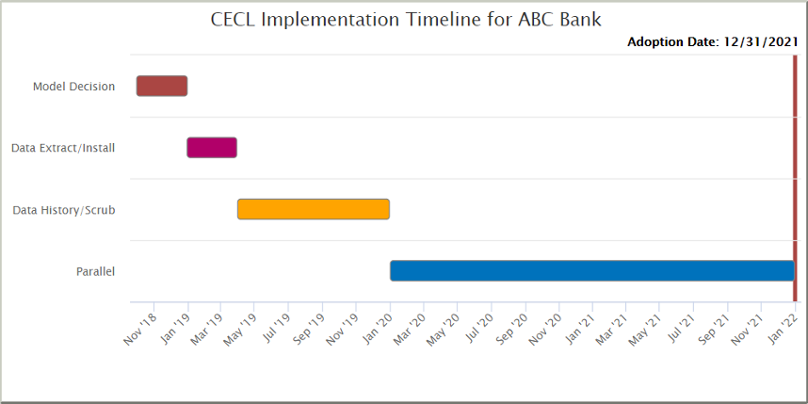 Financial Performance & Enterprise Risk Management
Today there is a lot of confusion and uncertainty around CECL. Most FIs and software providers are discussing CECL in a vacuum. The discussions are often about CECL compliance as a destination/one-time event to accomplish with as little pain as possible.
I would like to argue that we should think about CECL differently. We should consider CECL as one of several risks that FIs face each day. We should think about how we effectively manage all elements of risk (Credit/Interest Rate/Liquidity) through a single software solution that will allow you to effectively understand the risk under various economic conditions, the impact on earnings and capital and provide "what if" capabilities that allow you to model changes in your portfolio that could alter your risk and earnings. You should not consider credit risk (i.e. CECL) in a vacuum but as one of several risks that could negatively affect your FI.
Closing …
I hope I've given you some thoughts and perspective about overall risk management and financial reporting as you consider your "half-time" adjustments. Remember, no matter where you stand at half-time, there are still 30 minutes of football to be played. Now is the time to take stock of where you are in your CECL implementation and find tools that provide effective risk management systems solutions for your FI.
As my favorite football commentator, the late Keith Jackson often said, "He is rumbling, bumbling, fumbling…"
Don't fumble CECL – make sure to stay on track with implementation and find solutions that integrate your risk management and financial reporting needs!