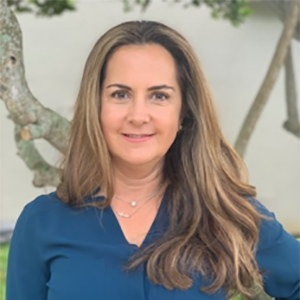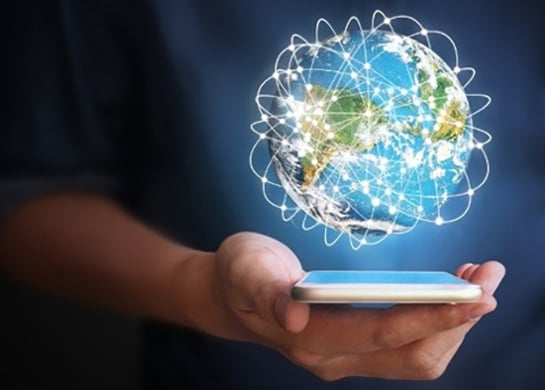 Big Hype Low Volume
The biggest names in Fintech, such as Google, Apple, and Samsung, have invested millions of dollars in mobile wallet technology. Big Banks like Citi, Bank of America, and Chase have followed suit. Yet if we look at the mobile wallet market today, usage has been meniscal, and adoption has been slow. After years of disappointing wallet growth, mobile wallet providers are desperate to make their investments pay off as even more competitors are entering the field fighting for market share. Which mobile wallets are ahead of the pack? Current 2017 usage as a percentage of total smartphone users breaks down as follows: Apple Pay 13%, Android Pay 7%, Walmart Pay 24%, and Samsung Pay 5%[1]. Each firm requires use of their smartphone brand only, with the exception of Walmart, who allows payments to be made using any smartphone.
Mobile P2P and Digital Commerce are Growing
So, what's the hold-up? It's not that consumers don't want to use their phones to track finances, make purchases, or even store their money. Consumers are more connected now than ever before. Digital payments such as P2P and mobile commerce are growing at alarming rates. In 3Q of this year alone, P2P apps hit record payment volumes, significantly up 250%[2]. A recent Bank of America report[3] shows that 44% of all consumers currently use P2P and most of them on a monthly basis. It's the same story for mobile banking apps, whose usage has increased from 40% in 2015 to 70% in 2018. Consumers are becoming much more comfortable using mobile and online devices to buy things, mainly because it is convenient. 78% of consumers say they make purchases using these connected devices because it saves them time, and 74% say that they improve their quality of life[4].
So, What's Missing with Mobile Wallets?
Based on increased mobile and digital commerce, why haven't mobile wallets taken off?
A big reason for lack of use is habit. Inertia is hard to overcome. Unless the new consumer experience offers substantial benefits compared to the current method, consumers will not make the change. Habit formation is necessary for organic growth. So far, mobile wallet payments at the point of sale (POS) are not quicker, easier or more beneficial than using a card.
Acceptance is still a big question. Many consumers are not clear which merchants accept which wallets, leading to confusion and uncertainty. The question of whether the merchant will or won't accept mobile payments combined with a low level of confidence that the payment will go through properly, leaves consumers fearing they may be embarrassed or look inadequate.
Fear of fraud. There is a big misconception about mobile wallet safety. More than 40% of consumers report trust or security concerns as the leading reason they don't pay with their phones, despite tokenization actually making wallets safer than some physical payments

[5]

.
Don't Give Up Yet
All hope is not lost — there are a few factors that are moving the needle toward increased mobile wallet adoption. BI Intelligence forecasts significant growth in mobile payments made at the POS. They expect mobile POS payments to increase at a 40% five-year compound annual growth rate (CAGR) to hit $128 billion in 2021 from $24 billion in 2016[6].
Money storage is moving digital. More consumers are saving and storing their money digitally. For the first time ever, research has shown that U.S. consumers keep more than twice as much "cash" in their PayPal accounts than in their physical wallets, with the average PayPal balance at $486 compared with an average of $196 worth of cash in their wallets

[7]

.
Amazon has made the move. Amazons mobile wallet, Amazon Pay, is now being accepted at the POS. It's focusing its initial efforts on restaurants and gas stations but is talking with several major retailers on following suit. Surprisingly, Amazon is not making moves on Target or Best Buy, but rather, stores like Applebee's or Shell that wouldn't ordinarily be Amazon competitors. If history is a good predictor, once Amazon Pay and it's 33 million end users

[8]

enters the field, others will quickly follow.
The move toward cashless is accelerating. P2P payments and mobile banking apps were cited as catalysts for moving in a cashless direction. Most Americans, about 58%, believe the country will be a cashless society within their lifetime, and 53% believe it will happen over the next two decades

[9]

.
Rewards are already moving toward the POS. Many major card providers allow reward points to be accumulated and saved in a mobile wallet and used at the POS just like cash. This trend is expected to ramp up as other payment processors and card issuers get on board with the technology. A robust rewards program will incentivize repeat usage and be critical in driving up the total number of new users while growing card volume and altering habit.
Digital imaging technology is improving. Fintech firms have been refining digital imaging capabilities and providing a much clearer output. Digital images are being used in multiple facets of financial services such as new account opening, loan applications, and adding bill pay information. Plus, Apple is testing digital student I.D.'s stored within Apple Pay to allow students on major campuses use their mobile wallet for entry to dorms, book stores, restaurants, and more. Once I.D.s and/or drivers licenses are housed in a digital form, true digital wallets are likely to follow.
What to Do Next?
There are four strategic changes to make to improve mobile wallet success:
Educate and communicate. Financial institutions should continually educate users on how to access their mobile wallet, where, when, and how to use it, and how to track purchases, rewards, etc.
Get employees on board. For any product or service, especially digital solutions, it is critical for financial institution employees to use the product themselves. They can be the best advocate when talking with potential customers!
Focus on the entire purchase journey. Incorporate a holistic digital payment strategy to include and complement mobile wallet technology. Focus on how to enhance more aspects of digital money management, paying bills, and shopping.
Incorporate rewards. Look into technology that will add card rewards to your digital wallet for a more robust wallet offering and one that will encourage repeat usage and loyalty.
---
[1] Survey on Consumers Usage of Mobile Wallets, Pymnts.com, 2018
[2] Do Community Banks Really Need Zelle?, Bank Innovation, 11/9
[3] Bank of America Trends in Consumer Mobility Report, November 2018
[4] How We Will Pay, Pymnts.com, Visa, October 2018
[5] The Mobile Payments Report, BI Intelligence, December 2017
[6] The Mobile Payments Report, BI Intelligence, December 2017
[7] US Consumers Keep More Money in PayPal than in their Wallets, BI Intelligence, August 2018
[8] Can Amazon Pay Win in Stores? Digital Transactions, November 2018
[9] Bank of America Trends in Consumer Mobility Report, November 2018