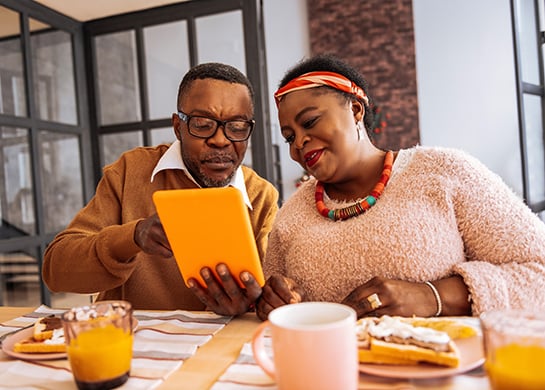 Millennials and Gen Zers may be nipping at the heels of Baby Boomers (born between 1946 and 1964)[1] … but they haven't caught up yet. While developing strategies to attract and retain younger generations of customers remains paramount to the future success of institutions, it would be careless to exclude today's most lucrative group from your marketing efforts.
The Boomer generation still controls 70% of the nation's disposable income, and over the next two decades, spending by Americans over age 50 is projected to increase by 58% – whereas ages 25-50 will only grow by 24%.[2] And yet, organizations are spending 500% more on marketing to Millennials than to any other demographic group.[3] Unfortunately for community banks and credit unions, this oversight has led to nearly 25% of all Boomers being unhappy with the banking industry and 12% being actively disengaged with their primary institutions.[4]
So, what can institutions do to make their Baby Boomer customers happy and increase retention rates?
Understanding Baby Boomers
First, it's important to understand that Boomers are not technophobes. They may not have grown up with the rise of the Internet like Millennials or been born into the land of Wi-Fi like Gen Zers, but this generation of Americans is, in fact, getting online – and they're doing it at an increasingly rapid rate. Sixty-six percent of Americans ages 65 and older used the Internet in 2018, a figure that's more than quadrupled since 2000.[5] Seventy-one percent of Boomers bank online once a week or more,[6] and at least 40% regularly use a mobile banking app,[7] which means creating a seamless online and mobile experience for everyday financial needs should be a priority for your institution. Make sure your systems are intuitive, match your mobile and online services, consider increasing font sizes, and keep notifications simple and clear.
Another avenue for engaging with Boomers is perhaps a more obvious one: offering retirement support. Sixteen percent of Baby Boomer respondents to a Schwab Retirement Services survey say they expect to work during retirement because they think they'll need the money. Thirty-six percent don't know how much they need to save for retirement and 20% don't know how to get the money out of their plans.[8] Providing resources for continued retirement planning and asset management is a key opportunity for your institution to connect with this generation.
Marketing to Baby Boomers
When it comes to marketing to Baby Boomers, consider:
Offering retirement support. You can proactively offer wealth management resources or have retirement experts on-site.
Prioritizing a streamlined, mobile-optimized experience that's easy to use. As more Boomers leave the workplace and lose the everyday connection to emerging technologies, it's essential to keep systems simple.
Offering cash-back programs. Gen Zers may be used to points-based rewards systems, but Boomers aren't. Sixty percent of Boomers participate in cash-back credit card rewards programs, with a mere 36% participating in points programs.

[9]

Connecting them with the right products and services for their evolving financial needs. On top of retirement support, Boomers are looking for wealth management, wealth transfer, housing finance, parental financial security.

[10]
As you start planning your digital transformation strategy, don't make the mistake of overlooking the very lucrative Baby Boomer generation. Helping these customers adapt to your digital culture could mean big things to your bottom line.
Be sure to check out the first posts in this series: