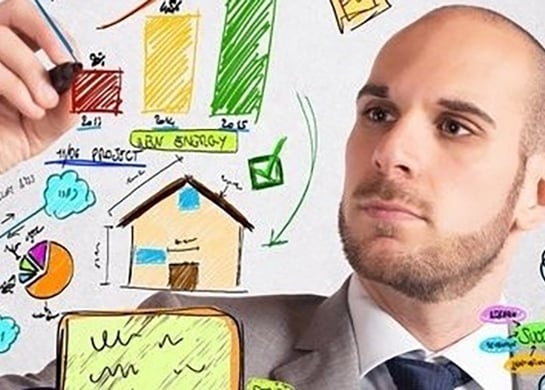 The world of commercial loan origination is changing rapidly. A by-product of billions of dollars in worldwide technological investment since 2010 is the creation of better lending platforms for community-centered financial institutions.
In the beginning, lenders might have been satisfied with a simple loan origination system (LOS), but by 2017 it's clear that a basic LOS no longer allows you to be competitive. Today's world requires systems that talk to each other with ease. It requires strong tools to manage workflows and pipelines while helping generate increased loan volume.
Along with these tough technological requirements, the new world of lending also demands strong vendor due diligence. The more you can leverage current vendor relationships through the use of application program interfaces (APIs), the stronger your lenders will be at both originating and managing loans within their portfolios.
In short, the current landscape surrounding commercial lending necessitates a fully-integrated loan management system (LMS). Here are the key elements such a system should have.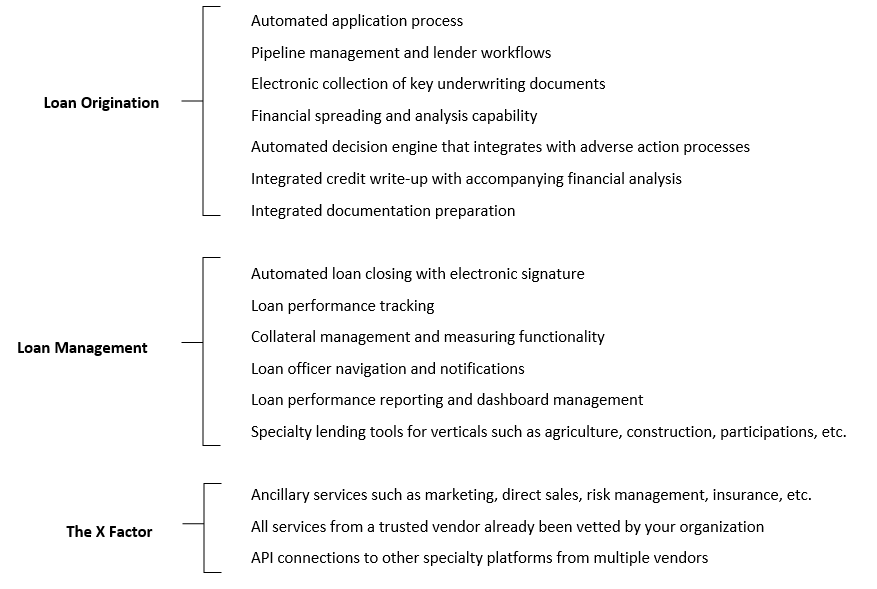 Several new companies have entered this space in recent years. To their credit, they have raised the level of discussion in the field of commercial lending, and the technology that is resulting from the "think-tank" environment created by small technology players is making us all stronger, financial institutions and vendors alike. We have written in recent months about the "space race" environment that seems to be playing out within the financial technology sector, and specifically within commercial lending. The first major vendor to develop a fully-integrated system containing all of the above features will have the advantage moving forward.
If you want to know what a successful commercial lending platform will look like in 2020, study the above list. If you want to know how to get there quickly, the answer is, first, by listening closely to the people that will use that technology, the lenders. The next step is to bring the best-in-breed solutions together in one easy-to-access platform with lots of functionality, a modern user interface, and dashboard-level views that are highly customizable based on user roles and preferences.
This is an exciting time to be in commercial lending; technology is changing more rapidly than it has at any previous time since perhaps the early 1960s. ProfitStars' goal is to be ahead of the curve, but also smart about change. New technology by itself is not the game changer. The game changer is new technology that can enhance the borrower's complete experience with your organization. It's technology that can help you to build stronger relationships and help those relationships to last longer. It's technology that can arm you with better information so that your lending and credit staff can see trends more easily, drive production more efficiently, and manage risk more effectively.
It really is an exciting time to be in commercial lending.