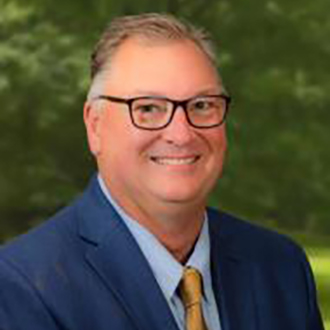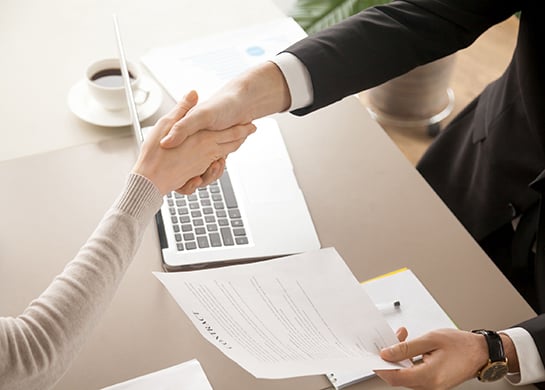 While it's relatively easy to prove that new lending technology can create operational efficiencies, you may not feel that it can make relationships stronger. In fact, some people feel exactly the opposite. Many lenders have resisted technological advancement associated with loan origination and underwriting, fearing that they will negatively impact the face-to-face experiences lenders have with clients. Most of us have been conditioned to think that technology simply produces gains in efficiency that help organizations save time and make more money. Up until this point, it has been about the ROI.
If you deploy technology with the sole purpose of gaining efficiency, you step into a trap that leads you down the road to simply doing more things with fewer people. And it's no wonder we feel that way, since that is exactly how most organizations have used advances in technology during the last twenty years. The result is often more personal stress, less time and shallower client relationships. In large financial institutions today, the average commercial lender is managing far more relationships then they did twenty years ago. That is where community-based institutions can shine. Use the time savings you gain from technology to spend more time engaging your clients and your community.
In the long run, using technology simply to increase short-term profits diminishes relationships and stresses out your employees. But it does not have to end that way. If your number one goal is to grow and nurture relationships, technology can lead you and your employees toward a different result. Technologies still save time, but the question becomes, how will your employees use that time savings? If done right, it opens the path to stronger relationships and higher long-term profits. It allows your lenders to spend more time engaging with both clients and prospects.
How does this work and what steps do you need to take?
Step 1: Your overriding goal must be stronger relationships, not higher short-term profits. Don't get me wrong. Profit will certainly be a byproduct of stronger relationships. This happens because stronger relationships lead to longer relationships, which in turn lead to more sustainable long-term profit. They also lead to more referrals for new business, reducing the cost of new client development.
Step 2: You must establish relationship goals for your employees. Here are a few measurable goals to consider:
Client retention calls
Prospecting calls
Client retention rates
Relationship depth (as measured by number of products and services per client)
Step 3: Establish a compensation system to match these employee relationship goals.
Step 4: Control the number of relationships each lender oversees.
We have all seen examples of using technology and the resulting cost savings to increase short-term profits. For community FIs to shine, they must go down a different road. Their number one product is relationships, and their strategies should reflect that fact. At its best, technology becomes a tool to enrich the lives of our employees and our clients.
Here's the bottom line. Go back in time twenty-five years. Most of us had a dream that technology would create lives of leisure, or at least more free time. That hasn't been our experience. People are busier today than ever. The information age has become the age of information overload. Now is the time to use technology to create new outcomes for ourselves and our employees. To do so, we must focus on longer term objectives like relationship development. Once you do that, the profits will take care of themselves.
Like this article? You can receive similar insights from ProfitStars every two weeks when you subscribe to our Commercial Lending blog.